Dow went up 41, advancers modestly ahead of decliners & NAZ lost 5. The MLP index was off fractionally in the 281s & the REIT index fell 1 to the 352s. Junk bond funds did not move much & Treasuries were sold after the Fed announcement. Oil jumped up over 50 & gold gave back 7, going down to 1303.
AMJ (Alerian MLP Index tracking fund)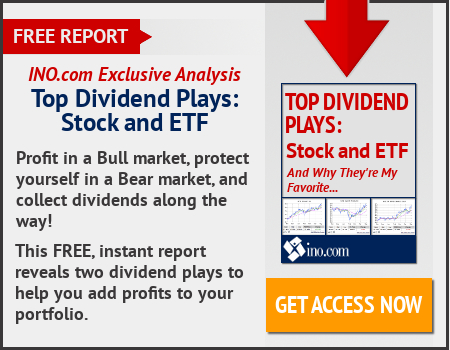 Federal Reserve officials set an Oct start for shrinking their $4.5T stockpile of assets, moving to unwind a pillar of their crisis-era support for the economy. They continued to forecast one more interest-rate hike later this year, saying storm damage will have only a temporary impact on the economy. "Hurricanes Harvey, Irma and Maria have devastated many communities, inflicting severe hardship," the FOMC said. "Storm-related disruptions and rebuilding will affect economic activity in the near term, but past experience suggests that the storms are unlikely to materially alter the course of the national economy over the medium term." They left the benchmark interest rate unchanged in a range of 1-1.25%. Central bankers are counting on steady growth & low unemployment to raise inflation closer to their goal, which would support their policy of gradual tightening through interest-rate increases & a reversal of quantitative easing. The announcement is a 3rd big policy step for Janet Yellen, now in the final year of her term as Fed chair: She has overseen the end of large-scale asset purchases; the liftoff of rates from zero; & now the pullback from an unprecedented balance- sheet buildup without disruption to financial markets or the economy so far. While the storms will temporarily boost inflation thanks to higher prices for gasoline & other items, "apart from that effect, inflation on a 12-month basis is expected to remain somewhat below 2 percent in the near term but to stabilize around the committee's 2 percent objective over the medium term," the Fed said. The economy expanded at a 2.1% annual rate in H1 -- in line with the pace during this expansion -- & gov 10-year notes yield about 2.24%, down from 2.45% at the start of the year. The Fed's preferred price gauge rose 1.4% in Jul from a year earlier. "The labor market has continued to strengthen" & economic activity "has been rising moderately so far this year," the Fed said. The FOMC repeated language saying "near- term risks to the economic outlook appear roughly balanced." The decision to leave the target range for the federal funds rate unchanged & begin the balance-sheet runoff in Oct was unanimous. The Fed reiterated that interest rates are likely to rise at a "gradual" pace, though updated forecasts indicated that officials see the path as less steep than before. In their new set of projections, Fed officials estimated 3 qtr-point rate hikes would be appropriate next year, the same number they said in Jun.
Fed to Shrink Assets Next Month, Boost Rates by Year-End
FedEx (FDX) said its fiscal Q1 profit fell 17%, hurt by a Jun cyberattack at its TNT Express business that caused shipping delays in Europe. The company also cut its profit outlook for the year. Most of the operations are up & running but profit, revenue & package volume are still down from previous levels. FDX bought TNT last year to expand its business in Europe. Looking ahead to the busy holiday season, FDX plans to hire 50K to help deliver packages, the same number it hired last year. The company announced last month that it would not be charging customers an extra holiday shipping fee like it did last year. Overall, EPS was $2.19, down from $2.65 in the same period a year ago. EPS, adjusted for non-recurring costs, came to $2.51, falling short of the $3.17 expected. Revenue rose 4% to $15.3B, which was below the $15.37B expected. FDX expects full-year EPS of $12-12.80, down from its previous forecast of $13.20-14. The stock gained 4.50. If you would like to learn more about FDX, click on this link:
club.ino.com/trend/analysis/stock/FDX?a_aid=CD3289&a_bid=6ae5b6f7
United Parcel Service (UPS) expects to hire about 95K seasonal employees for the upcoming, crucial peak holiday season. These employees would support the expected increase in package volume that will begin in Nov & continue thru Jan. Peak season begins on Black Friday, the day after the Thanksgiving holiday in Nov, & runs thr early Jan when there is a large wave of returns. The number of seasonal workers UPS hires for the holiday season has not changed since 2014. The company has about 355K permanent employees in the US. Up to 35% of seasonally hired employees over the last 3 years have become full-time employees. UPS has been working closely with retailers to manage the holiday season surge in demand, since struggling with deliveries in 2013 & 2014. The company had grappled with bad weather & a late surge in e-commerce orders during the 2013 holiday season. On some days during last year's holiday season, UPS's average daily volume surpassed 30M packages, far exceeding its normal daily average of more than 19M. UPS said in Jun it would levy surcharges on US residential packages during the holiday season. The stock rose 83¢. If you would like to learn more about UPS, click on this link:
club.ino.com/trend/analysis/stock/UPS?a_aid=CD3289&a_bid=6ae5b6f7
The Dow dropped 60 after the Fed's announcement was made, but that loss was recovered by the close. Janet's words still count for a lot because the stock market has to adjust to rates returning where they traditionally have been (around 4% for the 10 year Treasury) & trimming the massive portfolio. With that drama closed for the time being, eyes will return to watching the goings on in DC. Proposals for a new tax plan are coming in a few days & that will move the market!!
Dow Jones Industrials