Dow shot up 223, advancers over decliners about 3-1 & NAZ rose 78. The AMZ index gained 3+ to 244 & the REIT index added 1 to the 368s. Junk bond funds were purchased along with stocks & Treasuries slid lower. Oil rose 1 to the 53s & gold was steady whiles stocks were being purchased.
AMJ (Alerian MLP Index tracking fund
| | | | | | |
| --- | --- | --- | --- | --- | --- |
| CL=F | Crude Oil | 53.66 | | +1.25 | +2.4% |
| | | | | | | |
| --- | --- | --- | --- | --- | --- | --- |
| GC=F | Gold | 1,313.90 | | +2.00 | +0.2% | |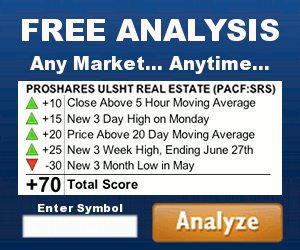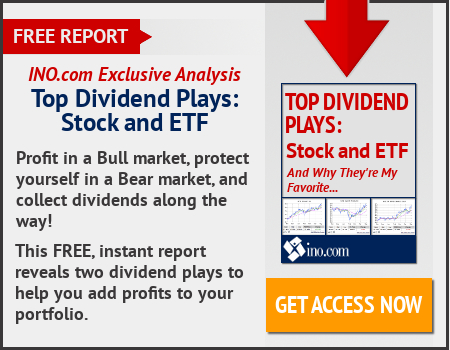 Stocks are higher after lawmakers reached a tentative deal to avert another partial gov shutdown
Opens a New Window.
. However, it was unknown if Pres Trump was on board with the deal as congressional aides said it did not contain the amount of money he wanted for a border wall. The US-China trade talks continue as both sides attempt to strike a deal before the Mar 1 deadline, when additional tariffs on Chinese imports will be applied. Trade Representative Robert Lighthizer arrived in Beijing today ahead of high-level talks scheduled later this week. In Asian markets, China's Shanghai Composite gained 0.7% , Hong Kong's Hang Seng index inched higher & Japan's Nikkei rallied 2.6% as trading resumed following yesterday's holiday. In Europe, London's FTSE slipped back, Germany's DAX gained 1% & France's CAC added 0.9%.

OPEC cut its forecast for 2019 world oil demand due to slowing economies & expectations of faster supply growth from rivals, underlining its challenge to prevent a surplus even as it starts new production cuts. In a monthly report, OPEC lowered its forecast for 2019 economic growth & said demand for its crude would fall to 30.6M barrels per day, 240K bpd less than predicted last month. OPEC, Russia & other non-OPEC producers, an alliance known as OPEC+, agreed in Dec to reduce supply by 1.2M bpd from Jan 1 to prevent excess supply building up. OPEC's share of that cut is 800K bpd.In the report & OPEC said its oil output fell by 797K bpd month on month to 30.8M bpd in Jan (86% compliance) with pledged cuts
The Q4 stock market meltdown continued to reverberate with investors in Jan, with many fleeing to cash & dumping risk despite a sharp rebound during the month. Bank of America's Merrill Lynch's latest fund manager survey, which gauges where global pros are positioning, showed the biggest net overweight position in cash since 2009, just 2 months before the market bottomed & set up the longest bull run in history. Pessimism ran so high during the month that 34% of the 173 respondents said they think the S&P 500 peaked in 2018 at 2931 (8.2%) below yesterday's close. Allocations to global equities fell 12 percentage points to a 6% overweight, or the level compared to what would be typical. That's the lowest since the market turbulence of Sep 2016. Some see this as opportunity. The market is in the midst of a strong run that has taken the S&P 500 up 8.1% YTD, while the MSCI World Index has risen more than 7%. Sentiment moving to extremes has been a reliable contrarian indicator for market historically. The Jan stock market rally coincided with a cash allocation of 4.8%, which is above the 4.5% threshold considered a bullish sign. Along with their aversion to stocks, fund managers indicated worry about global growth, as 55% say they are pessimistic about the economy & inflation. Stocks tanked in late 2018 amid worries that global growth was slowing & the Federal Reserve was about to make a policy mistake by continuing to raise interest rates in the face of the weakness. Fed officials have since indicated they are pausing on more tightening & will be patient in the future regarding additional hikes. Markets rallied amid the policy dovishness, though most economists still expect a growth slowdown this year.
Investors take biggest cash position in a decade despite market rally
House Minority Leader Kevin McCarthy said the tentative gov funding deal shows that Dems caved on Pres Trump's demand for a wall along the US-Mexico border. House Speaker Nancy Pelosi's office immediately fired back. McCarthy said Pelosi had insisted she would provide "'no money for a wall,'" but in the compromise deal "that's not the case." "The Democrats have now agreed to more than 55 miles of new barrier being built," the he added. In response, Pelosi's deputy chief of staff Drew Hammill said that "there is no wall money in this agreement" & that "Democrats have supported physical barriers in the past." "This agreement has the same amount of funding for physical barriers that last year's omnibus had," he added. Congressional negotiators said they reached a tentative deal last night to fund the gov & avoid another shutdown. A congressional source said it would put about $1.4B toward physical barriers, but not the concrete wall that the pres wants. It's not known whether Trump will accept the deal. Trump's demand for $5.7B to build 215 miles of wall along the southern border led to a funding stalemate in Dec & a record 35-day partial gov shutdown. On Jan 25, the pres signed legislation to put federal employees back to work. However, Trump threatened to let funding lapse again or declare a national emergency on illegal immigration if Congress didn't craft a deal he likes. "The president has a few more tools in his toolbox," said McCarthy, without elaborating on what those tools might be. The tentative funding agreement would also reduce the cap for Immigration & Customs Enforcement detention beds by about 17% from the current 49K to 41K, according to the source. "The Democrats changed course when they said, 'There would be no detention beds,'" McCarthy said. "They backed away on that. Now we are able to have those detention beds again. It's not as high a number as we would have liked." A senior Dem aide said that Dems never advocated for "no detention beds," adding the reduction in beds in the tentative deal provides a "critical check on the Trump administration's mass deportation agenda."
House GOP leader Kevin McCarthy: Pelosi and Democrats caved on Trump's border barrier demand
Negotiations in DC seemed to have arrived on a deal about the southern wall, but agreement is far from unanimous. For a deal to move forward, it should begin today because of lead time needed to get approvals at various levels of gov. Meanwhile negotiations about a China trade deal will resume tomorrow & those guys know there is not much time before the Mar 1 deadline. Nervous investors keep buying safe haven gold.
Dow Jones Industrials