Dow rose 104 (but pulled back below 27K), decliners over advancers 4-3 & NAZ fell 12. The MLP index added 1+ to the 257s & the REIT index lost 3+ to the 393s. Junk bond funds inched higher & Treasuries were sold again. Oil was flattish above 60 & gold gained 3 to 1415.
AMJ (Alerian MLP Index tracking fund)
| | | | | | | |
| --- | --- | --- | --- | --- | --- | --- |
| CL=F | Crude Oil | 60.62 | | +0.19 | +0.3% | |
| | | | | | | |
| --- | --- | --- | --- | --- | --- | --- |
| GC=F | Gold | 1 ,415.10 | | +2.60 | +0.2% | |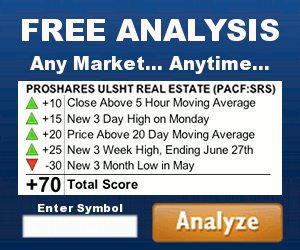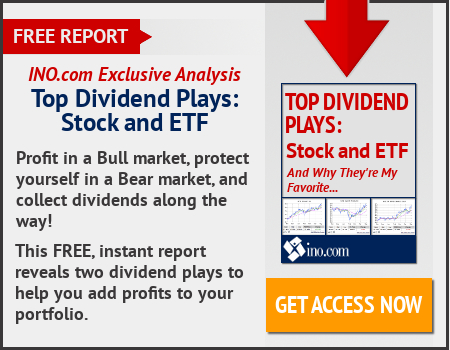 The Dow topped 27K for the first time as the top 3 equity benchmarks traded higher after Federal Reserve Chair Jerome Powell signaled the central bank was still moving towards an interest rate cut due to trade uncertainties. Following several days of uneven trading activity over concerns that the Federal Reserve would withhold moving forward on the expected cuts, investors were optimistic after Powell's remarks that the central bank's outlook for the US economy is weighed down by trade tensions. Many FOMC participants "saw that the case for a somewhat more accommodative monetary policy had strengthened," he said. Powell is back on Capitol Hill for a 2nd round of testimony, this time before the Senate. Powell also said a strong Jun jobs report did not change the central bank's economic outlook or policy on interest rates. In economic news, initial claims for state unemployment benefits declined 13K to a seasonally adjusted 209K last week, the lowest level since Apr, the Labor Dept said. Shares of technology companies will be active after the French gov approved a new tax on those firms amid a probe into the measure by the US gov. The 3% tax on companies with roughly $845M in global revenue & $281M in digital sales in France will take effect retroactively to the start of 2019. Meanwhile, investors are eagerly awaiting a Jul 31 policy meeting to see if the Federal Reserve moves forward with the rate cuts.

The number of Americans filing applications for unemployment benefits dropped to a 3-month low last week, suggesting sustained labor market strength that could help support a slowing economy. Initial claims for state unemployment benefits declined 13K to a seasonally adjusted 209K, the lowest level since Apr, the Labor Dept said. The forecast called for claims rising to 223K. The 4-week moving average of initial claims, considered a better measure of labor market trends as it irons out week-to-week volatility, fell 3K to 219K last week. The claims data is entering a period of volatility as auto manufacturers temporarily shut down assembly plants for summer retooling. Companies carry out the plant closures at different times, which can throw off the model the gov uses to strip out seasonal fluctuations from the data. There is still no sign of an increase in layoffs related to a trade war between the US & China, which has helped to dim the economy's outlook & raise expectations for an interest rate cut this month, the first in a decade. The claims report also showed the number of people receiving benefits after an initial week of aid increased 27K to 1.72M for the latest week ended, the highest level since Mar. The 4-week moving average of continuing claims rose 5K to 1.69M .
US weekly jobless claims fall to three-month low
China is not purchasing US crops as the 2 largest economies scramble to end their trade war, Pres Trump said. The pres tweeted that Beijing "is letting us down" as it has not bought American agricultural products "that they said they would." The development could bode poorly for efforts to reach a trade agreement, as US officials have said they expect China to purchase crops as part of ongoing talks. "Hopefully they will start soon!" Trump said. The US & Beijing have reengaged in trade talks in recent weeks after discussions collapsed in May. At the time a developing deal fell apart, Trump accused China of backing out of major commitments. After Trump & Chinese Pres Xi Jinping met at the G-20 summit in Japan last month, the sides agreed to move forward with talks & hold off on imposing new tariffs. But the pres left the meeting with the expectation that China would buy American crops. "We're holding on tariffs, and they're going to buy farm product," he said.
Trump says China is 'letting us down' by not buying US agricultural products
US underlying consumer prices increased by the most in nearly 1½ years in Jun amid solid gains in the costs of a range of goods & services, but will probably not change expectations the Federal Reserve will cut interest rates this month. The Labor Dept said its consumer price index excluding the volatile food & energy components rose 0.3% last month. That is the largest increase since Jan 2018 & followed 4 straight monthly gains of 0.1%. The core CPI was boosted by strong increases in the prices for apparel, used cars & trucks, as well as household furnishings. There were also increases in the cost of healthcare & rents. In the 12 months thru Jun, the core CPI climbed 2.1% after advancing 2.0% in May. The overall CPI edged up 0.1% last month, held back by cheaper gasoline & food prices. The CPI rose 0.1% in May & increased 1.6% year-on-year in Jun after rising 1.8% in May. The forecast called for the CPI unchanged in Jun & rising 1.6% year-on-year. The Fed, which has a 2% inflation target, tracks the core personal consumption expenditures (PCE) price index for monetary policy. The core PCE price index increased 1.5% year-on-year in May & has undershot its target this year. Fed Chairman Jerome Powell yesterday told lawmakers the central bank would "act as appropriate" to protect the economy from rising risks such as trade tensions & slowing global growth. He also said "there is a risk that weak inflation will be even more persistent than we currently anticipate." Policymakers from the central bank are scheduled to meet on Jul 30-31. The Fed last month downgraded its inflation projection for 2019 to 1.5% from the 1.8% projected in Mar. In Jun, gasoline prices dropped 3.6% after falling 0.5% in May. Food prices were unchanged after rebounding 0.3% in May. Food consumed at home fell 0.2%. Owners' equivalent rent of primary residence, which is what a homeowner would pay to rent or receive from renting a home, rose 0.3% in Jun, matching May's gain. Healthcare costs increased 0.3%, after a similar advance in May.
US core inflation posts biggest gain in nearly 1 1/2 years
The excitement from Powell's testimony is fading. His comments were already baked into the market & the rate cut (if it happens) is still a few weeks away. The new tax by France is hurting tech stocks & trade issues with China remain stuck in the mud. The Dow was not able to hold above 27K at the opening. Meanwhile investors with negative thoughts are buying gold.
Dow Jones Industrials