Dow surged 507, advancers over decliners 4-1 & NAZ shot up 193. The MLP index recovered 2+ to 230 & the REIT index was fractionally lower to the 395s. Junk bond funds inched higher & Treasuries dropped in price. Oil rose 1+ to the 56s & gold sank 10 to 1506 while stocks rallied.
AMJ (Alerian MLP Index tracking fund)
| | | | | | | |
| --- | --- | --- | --- | --- | --- | --- |
| CL=F | Crude Oil | 56.32 | | +1.39 | +2.53 | |
| | | | | | | |
| --- | --- | --- | --- | --- | --- | --- |
| GC=F | Gold | 1,495.40 | | -21.80 | -1.4% | |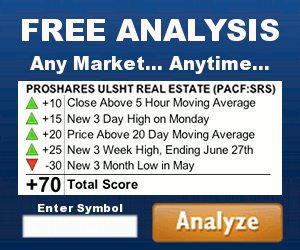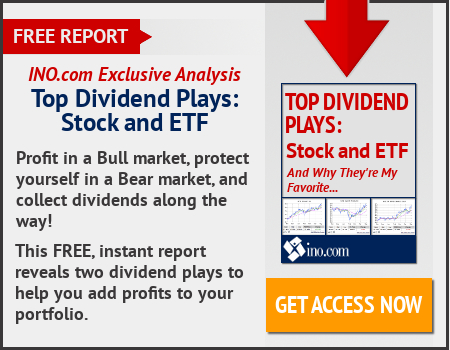 Stocks jumped higher as fears of a drawn out global trade war eased, after the White House said tariffs on key Chinese imports would be delayed. Stocks originally turned positive on a report that China's commerce secretary agrees to conduct a phone call in 2 weeks with US trade representatives. Stocks then took off as as part of USTR's public comment & hearing process, it was determined that the tariff should be delayed to Dec 15 for certain articles. Products in this group include, for example, cell phones, laptop computers, video game consoles, certain toys, computer monitors, & certain items of footwear & clothing. Stocks fell in the last session to start the week as a wave of selling that analysts attributed to mounting doubts about a trade deal pulled lower shares of everything from banks to technology companies. President Trump's latest tariff threat on Chinese goods had recently spooked markets globally. The US consumer price index increased 0.3% in Jul. The cost of energy products led a range of goods that contributed. The CPI had edged up 0.1% for 2 straight months. Market benchmarks in London & Frankfurt fell, while Shanghai & Tokyo closed down. Hong Kong's main index lost 2.1% as pro-democracy protesters crowded into the territory's airport for a 2nd day.



All flights were cancelled at Hong Kong's airport for a 2nd day after protesters took over the terminals. The airport authority announced early Tues evening that check-in services for departing flights were suspended & it did not expect arriving flights to be affected, though dozens of arriving flights were already cancelled. The authority advised the public not to come to the airport. Some flights were able to depart & land earlier, a day after more than 200 flights were canceled. The airport's arrival & departure halls were blocked by thousands of protesters who were gathered in the airport for the 5th consecutive day. They are calling for democratic reforms & an independent inquiry into alleged police brutality. Protesters clogged the departure area at Hong Kong's reopened airport today, a day after they forced one of the world's busiest transport hubs to shut down entirely amid their calls for an independent inquiry into alleged police abuse. After filling up 2 separate arrivals halls, demonstrators streamed into the departure area despite increased security measures designed to keep them out. Some flights were able to take off earlier, relieving some of the pressure from yesterday's cancellation of more than 200 flights. The central gov in Beijing ominously characterized the protest movement as something approaching "terrorism" that posed an "existential threat" to the local citizenry.


The US Trade Representative (USTR) office said certain items were being removed from the new China tariff list because of "health, safety, national security and other factors" while tariffs on other items would be delayed until Dec 15. The products in the group that will have tariffs delayed include "cell phones, laptop computers, video game consoles, certain toys, computer monitors, and certain items of footwear and clothing," the USTR said. Last month, Pres Donald Trump announced a new round of tariffs of 10% on $300B of Chinese imports that eluded duties in the earlier round in May. The USTR published a list of products in May that may be subject to an addition 10% tariff & that list is now being edited to avoid health & security factors. The USTR added that it will conduct an "exclusion process for products subject to additional tariff." Separately, China's Commerce Ministry said Vice Premier Liu had a phone call with Trade Representative Robert Lightizer & Treasury Secretary Steve Mnuchin & they agreed to another call in 2 weeks. The next round of trade talks were expected to take place in Sep, after the tariffs went into place.
US delaying China tariffs for some items including cellphones, removing other products from list
China's central bank set the official midpoint reference rate for the yuan at 7.0326 per $ today, stronger than what was expected, but weaker than the previous session. It was the 4th consecutive session where the People's Bank of China (PBOC) fixed the midpoint at a level weaker than the psychologically important 7-yuan-per-$ mark. Analysts were predicting the midpoint to be set at 7.0421 per $ after the yuan last traded at 7.0578 in yesterday's session. The yuan has become a focal point among investors because of the ongoing trade war between the US & China, which escalated earlier this month when Pres Trump said the US is putting 10% tariffs on another $300B worth of Chinese goods starting Sep 1. The PBOC lets the spot rate trade with a range of 2% above or below the day's official midpoint fix & this is known as the onshore yuan. The less restrictive exchange rate used outside mainland China is known as the offshore yuan. Investors usually look at the difference between the onshore & offshore exchange rates to determine if the Chinese central bank is willfully manipulating the yuan. The yuan depreciated past 7 per $ last week for the first time since the global financial crisis of 2008, which prompted the US Treasury Dept to designate China as a currency manipulator<. A weaker currency makes a country's exports cheaper & the Trump administration has consistently complained that a cheaper yuan will give China a trade advantage.
China fixes its yuan midpoint at 7.0326 per dollar, stronger than analysts expected
There is lot going on around the world & much of it is in China. The Hong Kong story is unsettling because it is important in global trade. The trade war with China has it ups & downs, demonstrated this month . Multi 100 daily price swings in the Dow have become common. The Volatility Index (VIX) pulled back 3+ to the 17s as investors are more willing to invest in stocks today. More wild swings lie ahead.
Dow Jones Industrials