Dow dropped 458 with late day buying trimming losses, decliners over advancers 5-1 & NAZ retreated 314. The MLP index was off 2+ to the 201s & the REIT index plunged 11+ to the 354s on rising interest rate fears. Junk bond funds continued to be sold & Treasuries had more selling bringing higher yields. Oil was fractionally lower to the 81s & gold was off 1 to 1668 (more on both below).

AMJ (Alerian MLP Index tracking fund)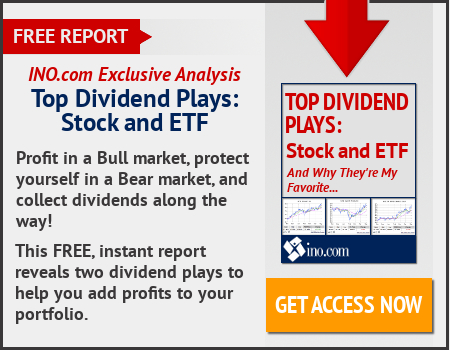 A chorus of Federal Reserve officials are laying the need for further interest rate hikes in the coming months as they wrestle to bring the highest inflation in decades under control, even if it means slowing economic growth & raising unemployment. Several policymakers this week endorsed the central bank's aggressive trajectory, disclosed after its 2-day meeting last week. The outline shows the benchmark federal funds rate climbing to 4.4% by the end of the year. That indicates at least one more 3-qtr percentage point increase is on the table either in Nov or Dec. "This is a serious problem, and we need to be sure we respond to it appropriately," St Louis Fed Pres James Bullard said yesterday. "We have increased the policy rate substantially this year and more increases are indicated." His sentiment was echoed by Chicago Fed Pres Charles Evans & Minneapolis Fed Pres Neel Kashkari, who said the central bank needs to deliver on its promised rate increases & hold rates there until inflationary pressures start to ease. "We are moving very aggressively," Kashkari said yesterday. "There's a lot of tightening in the pipeline. We are committed to restoring price stability, but we also recognize given these lags there is a risk of overdoing it." The central bank has embarked on one of the fastest courses in history to raise borrowing costs & slow the economy. Officials last week approved a 3rd consecutive 75 basis point rate hike, lifting the federal funds rate to 3.0-3.25% – near restrictive levels – & indicated that more super-sized increases are coming. The CME Fedwatch Tool, which tracks trading, shows roughly a 1 in 3 chance of a 50 basis point increase at the Fed's Nov 1-2 meeting & a 2-3 chance of a 75 basis point hike from the current federal funds rate of 3% to 3.25%. One basis point is one hundredth of one %. Those hawkish expectations were reinforced this week. During an interview with CNBC, Cleveland Fed Pres Loretta Mester said officials are resolute in their efforts to push rates into a restrictive territory. "Real interest rates — judged by the expectations over the next year of inflation — have to be in positive territory & held there for a time," she said. "We're still not even in restricted territory on the funds rate." There is a growing expectation that the Federal Reserve will trigger an economic downturn as it raises interest rates at the fastest pace in 3 decades to catch up with runaway inflation. Economic growth already contracted in the first 2 qtrs of the year, with GDP contracting by 1.6% in the winter & 0.6% in the spring.

Ian, one of the most powerful storms to ever hit the US, wreaked havoc across the state, cutting power to 2.5M customers, leaving several hospitals without water & trapping thousands of residents in their homes. Officials said it would take days or longer to assess the total destruction of the storm. Florida Gov Ron DeSantis said there were 2 deaths potentially linked to the storm, adding that the total number of fatalities remained unconfirmed. Fort Myers Mayor Kevin Anderson said that Ian was one of the most ferocious storms he had witnessed in decades, gutting him emotionally. "Watching the water from my condo in the heart of downtown, watching that water rise and just flood out all the stores on the first floor, it was heartbreaking," Anderson said. Photos & videos on social media showed scenes of devastation: Orlando inundated by floodwater, boats wrecked in Fort Myers, trees snapped like toothpicks in Punta Gorda. Part of the Sanibel Causeway was destroyed, blocking vehicles from crossing the bridge. DeSantis said the storm would rank as "one of the top five hurricanes to ever hit the Florida peninsula." Ian was downgraded to a tropical storm today & Pres Biden declared a major disaster, freeing up federal aid to assist with local & state recovery efforts. Ian had maximum sustained winds of near 65 mph with higher gusts today as it moved slowly thru central Florida on its way to the western Atlantic, according to the National Hurricane Center.
Florida confronts scenes of havoc as Hurricane Ian batters the state

Bed Bath & Beyond (BBBY) reported a loss of $366M in its fiscal 2nd qtr. The company said it had a loss of $4.59 per share. Losses, adjusted for asset impairment costs & restructuring costs, were $3.22 per share. The results did not meet expectations. The estimate was for a loss of $1.59 per share. The home goods retailer posted revenue of $1.44B in the period, which matched forecasts. BBBY shares have decreased 56% since the beginning of the year, while the S&P's 500 index has declined 22%. The stock has declined 72% in the last 12 months. The stock fell 27¢ (4%) today.
If you would like to learn more about BBBY, click on this link:
club.ino.com/trend/analysis/stock/BBBY?a_aid=CD3289&a_bid=6ae5b6f7
Oil futures finished lower on concerns over production disruptions from Hurricane Ian eased, but prices held ground above $80 a barrel following a 4.7% gain in the previous session. The overall dynamic for crude remains largely unchanged. Recession fears continue to weigh on demand prospects looking forward, which has been reinforced by accelerated by aggressive rate increases by the Federal Reserve & other central banks. Nov WTI crude fell 92¢ (1.1%) to settle at $81.23 barrel.

U.S. oil futures finish lower, but hold above $80 a barrel

Gold futures settled slightly lower, a day after rising to their highest level in nearly a week, as Treasury yields resumed their march higher following a precipitous pullback. Gold for Dec fell $1 to $1668 an ounce. Gold received a brief reprieve yesterday, with prices ending that session higher, as US stocks soared & Treasury yields recorded their biggest daily drop in more than 2 years following the Bank of England's announcement that it would do "whatever it takes" to calm the gilt market, which boosted fixed income markets in Europe & the US. In today's dealings, the 10-year Treasury yield rose nearly 6 basis points to 3.767%. The ICE US Dollar index edged down by 0.2% to 112.375, but trades more than 3% higher month to date.
Gold prices end lower after brief BoE-inspired reprieve

High interest rates along with inflation are on the minds of investors. And there are worries that high interest rates will drag the economy into a serious recession. These are gloomy times for investors.

Dow Jones Industrials