Dow soared 570, advancers over decliners almost 3-1 & NAZ short up 196 (both close to daily highs). The MLP index was fractionally lower to the 168s & the REIT index rebounded 3+ to 377. Junk bond funds were little changed & Treasuries finished even after buying in early trading was reversed by selling in the PM. Oil rocketed ahead 2+ to the 66s & gold was off 3 to 1697 (more on both below).
AMJ (Alerian MLP Index tracking fund)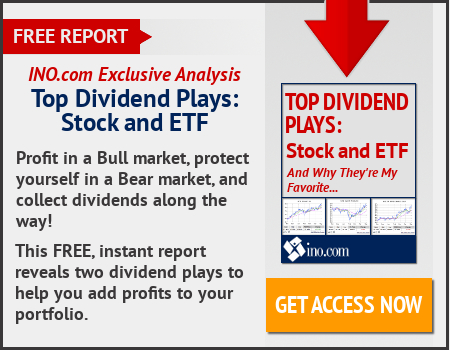 The nation's trade deficit widened 1.9% to $68.2B in Jan, the Commerce Dept said. The forecast called for a $67.6B gap. The trade deficit in Dec was revised to a gap of $67B versus the prior estimate of $66.6B. The trade gap is close to a 14-year high of $69B reached in Nov. Imports rose 1.2% in Jan to $260.2B, led by consumer goods such as pharmaceuticals. Exports rose 1% to $191.9B. Exports are still down more than 7.5% from last year. Both imports & exports of services declined slightly in Jan. The services surplus is near an 8-year low while the goods trade deficit is near record levels. US economic growth is expected to push higher this year & the trade gap is seen widening as a result. Pres Biden's nominee to be the top trade official signaled this week that the guys in DC won't ignore rising trade deficits as has been the case under prior administrations. Katherine Tai, who Biden has nominated to become US Trade Representative, told Congress earlier this week that trade liberalization in the past led to less prosperity & higher unemployment.
Gold futures ended below the $1700 mark, with prices for the precious metal posting a 3rd straight weekly loss. The $ index touched its highest level in over 3 months & Treasury yields briefly topped 1.6% as the latest employment report showed a larger-than-expected job gains in Feb. Higher gov bond yields & a stronger $ can make gold less attractive to investors seeking a safe-haven. Gold for Apr fell $2 to settle at $1698 an ounce, after it lost 0.9% yesterday. Prices for the most-active contract ended at their lowest since Jun 5. For the week, gold suffered a 1.8% decline based on the most-active contract. The Labor Dept indicated the US created 379K new jobs in Feb—the biggest gain in 4 months, perhaps undercutting some appetite for bullion as the economy looks to be on the recovery path from the COVID-19 pandemic.
Gold prices end below $1,700 as markets weigh hot February U.S. jobs report

China's #2 leader announced a healthy economic growth target & plans to make this nation self-reliant in technology amid tension with the US & Europe over trade, Hong Kong & human rights. The ruling Communist Party aims for growth "over 6%" as the world's 2nd-largest economy rebounds from the coronavirus, Premier Li Keqiang said in a speech to China's ceremonial legislature. 3000 delegates gathered for its annual 2-week meeting, the year's highest-profile political event, under intense security & anti-virus controls. The party is shifting from fighting the virus that emerged in central China in late 2019 back to its longer-term goal of becoming a global competitor in profitable technologies including telecoms, clean energy & electric cars. The NPC meeting usually focuses on domestic issues but increasingly is overshadowed by geopolitics as Pres Xi Jinping's gov pursues more assertive trade & strategic policies abroad, cracks down on dissent at home & faces criticism over its treatment of Hong Kong & ethnic minorities. Also, the gov announced a 6.8% rise in military spending to 1.4T yuan ($217B) as China faces tension with India & other neighbors over conflicting territorial claims & ambitions to match the US & Russia in ballistic missile, stealth fighter & other weapons technology. That figure in a budget report released while Li spoke is less than the double-digit increases of earlier years but outpaces economic growth & is a marked rise in real terms at a time when inflation is close to zero . Foreign analysts say total military spending is up to 40% more than the reported figure, which is the world's 2nd-highest after the US.
US & global benchmark crude-oil prices log their highest settlements since 2019, up more than 7% for the week, a day after OPEC & its allies (OPEC+), in a surprise move, said they would rollover current production cuts to the end of Apr. Saudi Arabia also extended its voluntary output cut of 1 M barrels per day, which was due to expire at the end of Mar, thru the month of Apr, though Russia & Kazakhstan have been allowed a modest production boost for next month. West Texas Intermediate (WTI) crude for Apr rose $2.26 (3.5%) to settle at $66.09 a barrel. Front-month contract prices saw their highest finish in 2 years after US benchmark crude prices surged 4.2% on Thurs. May Brent crude, the global benchmark, gained $2.62 (3.9%) to settle at $69.36 a barrel, following its 4.2% rally on Thurs. Prices settled today also at the highest in years. For the week, WTI crude ended 7.5% higher, while Brent crude logged a weekly climb of 7.7% — its 7th straight weekly gain. Thurs's OPEC+ decision is viewed by market participants as the group adopting a cautious approach to the global economic recovery from the pandemic that has disrupted uptake of fossil fuels & pummeled crude values. Data from Baker Hughes today showed that the number of active US oil-drilling rigs edged higher for a 2nd straight week, up by one to 310 rigs.
WTI, Brent oil settle at highest levels since 2019 after OPEC+ decision

In early trading, Treasury yields rose to about 1.6%, hovering around a one-year high after the Labor Dept's Feb jobs report showed the economy made additional strides to bring back payrolls early this year, with jobs rising by a better-than-expected 379K during the month. The above average payroll report, upward revisions, & a falling unemployment rate (to 6.2%) point to continued recovery. But the impact of the massive stimulus bill is being evaluated. For the week, Dow gained 600 while NAZ fell 270 because of selling in the last 3 days.
Dow Jones Industrials