Dow jumped 603, advancers over decliners better than 4-1 & NAZ soared 396. The MLP index shot up 8+ to the 162s & the REIT index rose 2+ to the 384s. Junk bond funds remained strong & Treasuries were purchased as stocks rallied. Oil slid back almost 1 to under 61 & gold fell 6 to 1791 (more on both below).
AMJ (Alerian MLP Index tracking fund)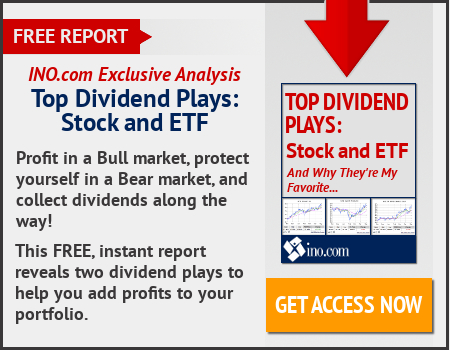 Dr Scott Gottlieb said that he sees promising signs that suggest Covid vaccines are effective in reducing person-to-person spread of the virus in addition to their well-documented ability to protect against severe disease. He cautioned that while the early data appears positive, some uncertainty remains. "I think there's a reduction in transmission. The question is: What's the magnitude of that?" said Gottlieb. The FDA issued emergency use authorization for the trio of vaccines after individually determining they were safe and effective at preventing recipients from developing symptomatic Covid disease, particularly severe cases and deaths. What's been less clear since the US began administering shots of vaccines in Dec is specific data around limiting virus spread; one reason doctors have been urging even those who have been vaccinated to continue taking precautions. For example, since announcing Johnson & Johnson's (JNJ), a Dow stock & Dividend Aristocrat, vaccine was given emergency use authorization, the FDA said there was not "evidence that the vaccine presents transmission of SARS-CoV-2 from person-to-person." However, Gottlieb said there's reason to be optimistic that the vaccines do just that, even if "the definitive study" proving it has yet to emerge. "The accumulating evidence is very convincing that there's a reduction in transmission," added Gottlieb. He pointed to 2 studies conducted in Israel, one of the world's leading countries in vaccinating its population, that suggest the Pfizer (PFE)-BioNTech (BNTX) vaccine cut down on virus transmission. Gottlieb also said JNJ found in its trial a 74% reduction in participants developing asymptomatic infection. That finding from JNJ, Gottlieb said, "is a pretty good indication that there's a reduction in transmission." "I think most people agree ... people who are vaccinated are less likely to transmit the infection if they do become infected themselves," Gottlieb said, while adding he expects a more definitive answer "within the next month or two."
Dr. Scott Gottlieb sees promising signs that Covid vaccines reduce transmission

Gold futures gave up early gains today to stretch losses into a 5th straight session despite a pause in the run up for Treasury yields. Gold for Apr lost $5 to settle at $1723 an ounce after trading as high as $1757. Prices based on the most-active contract registered another finish at the lowest since Jun 2020. Today's move comes after gold saw a weekly decline of about 2.7% & a loss of 6.6% for the month, which was its largest monthly fall since 2016. The Federal Reserve has suggested the climb in yields reflects upbeat expectations for an economic recovery fueled by the vaccine program & the likelihood of additional fiscal stimulus. Meanwhile, the $ was up 0.2%. A firmer $, which most commodities are priced in, & rising yields can make gold less appealing to buyers comparing the haven asset against yield-bearing investments that are perceived as safe. Gold doesn't offer a coupon.
Gold prices stretch losing streak to 5 sessions

The head of the Centers for Disease Control & Prevention said that she is "really worried" about some states rolling back public health measures intended to contain the coronavirus pandemic as US cases appear to be leveling off at a "very high number." The declines in Covid-19 cases seen since early Jan now appear to be stalling at around 70K new cases per day, CDC Director Dr Rochelle Walensky said. "With these statistics, I am really worried about more states rolling back the exact public health measures we have recommended to protect people from Covid-19." "Seventy thousand cases a day seems good compared to where we were just a few months ago," she added. "Please hear me clearly: At this level of cases with variants spreading, we stand to completely lose the hard-earned ground we have gained." The US is recording at least 67K new Covid-19 cases each day, based on a 7-day average. The US peaked at close to 250K cases per day in early Jan following the winter holidays. Top US health officials, including Walensky & White House Chief Medical Advisory Dr Anthony Fauci, have warned in recent weeks that the rise of more contagious variants could reverse the current downward trajectory in infections in the US & delay the nation's recovery from the pandemic.
CDC director worried about states rolling back Covid measures as cases plateau

Oil futures ended lower, as traders eyed tensions between the US & Saudi Arabia, ahead of a decision this week by OPEC & its allies that's expected to see a loosening of production curbs. West Texas Intermediate crude for Apr fell 86¢ (1.4%) to settle at $60.64 a barrel. May Brent crude, the global benchmark, shed 73¢ (1.1%) to $63.69 a barrel. Prices had found support in earlier dealings amid prospects for the passage of a US stimulus bill, which is expected to provide a boost to energy demand. The House on Sat passed the Biden administration's $1.9T package of COVID-19 relief spending. It now moves to the Senate, where it may be pared as Dems work to push it thru a chamber that's divided 50-50, with VP Kamala Harris serving as the tiebreaking vote. Oil has rallied so far this year, boosted by expectations for the rollout of COVID-19 vaccines & fiscal stimulus to lead to a strong pickup in demand, while efforts by OPEC+ to keep a lid on production have helped keep the market in balance, a move enhanced by Saudi Arabia's decision to cut an additional 1M barrels a day in Feb & Mar.
Oil ends lower as traders eye Saudi Arabia ahead of this week's OPEC+ output decision

Investors bid stocks higher aggressively after a dreary time last week. Optimism about more vaccines to fight the virus & positive economic data was very encouraging. Meanwhile the stimulus bill is going to the Senate where it faces an uncertain future.

Dow Jones Industrials