Dow jump up 141, but decliners slightly ahead of advancers & NAZ gained all of 4. The MLP index remained weak, losing another 1 to the 287s, & the REIT index fell fractionally to the 355s. Junk bond funds did little & Treasuries were sold. Oil was pennies in the 51s & gold slid back 3 to 1283.
AMJ (Alerian MLP Index tracking fund)
| | | | | | | |
| --- | --- | --- | --- | --- | --- | --- |
| CL=F | Crude Oil | 52.18 | | +0.30 | +0.6% | |
| | | | | | |
| --- | --- | --- | --- | --- | --- |
| GC=F | Gold | 1,281.60 | | -4.60 | -0.4% |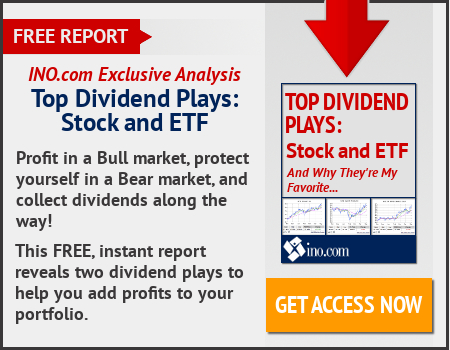 A larger-than-forecast decline in US new- home construction reflected the weakest pace of building in the South since Oct 2015, showing the fallout from hurricanes Harvey & Irma, according to government figures. Residential starts dropped 4.7% M/M (est. -0.4%) to a 1.13M annualized rate (est. 1.18M), the slowest in a year. Starts in the South slumped 9.3% to 527K; also fell in Midwest & Northeast. Single-family starts declined 4.6%, multifamily construction was down 5.1%. Permits, a proxy for future construction, decreased 4.5% to 1.22M rate (est. 1.25M). Similar to other recent economic data, figures on housing starts have the potential to remain volatile for several months. The widespread damage from the hurricanes also may cause a further shortage of workers & ready-to-build lots, along with lingering supply-chain delays & higher prices for raw materials. Only homes that have to be completely rebuilt, for which a permit is issued as new construction, are counted as a start, while partially damaged dwellings are considered repairs. At the same time, history shows activity typically rebounds in later months as rebuilding efforts begin in areas affected by major storms. In a hopeful sign that concern over fallout from the hurricanes has been alleviated, a gauge of homebuilders' confidence rebounded to a 5-month high in Oct. Prior to the weather-related distortions, the steady job market and still-low mortgage costs were sustaining demand for housing. Economists expect residential construction will keep expanding, albeit gradually. Single-family home starts fell to a 829K rate in Sep, the slowest since May, from 869K the prior month.
Drop in September U.S. Home Starts Reflects Slump in South
International Business Machines's (IBM), a Dow stock, shift to newer businesses such as cloud & security services helped it beat revenue estimates & the technology major hinted at sales growth after nearly 6 years of declines. IBM has been focusing on cloud, cybersecurity & data analytics, or what the company calls its "strategic imperatives", to counter a slowdown in its legacy hardware & software businesses. Revenue from these businesses climbed 11% to $8.8B in Q3, accounting for 46% of total revenue. Revenue from the cognitive solutions business, which includes the AI-powered supercomputer Watson, rose nearly 4% to $4.40B, after falling 2.5% in the previous qtr. Analysts expected revenue of $4.17B. IBM expects revenue to grow $2.8-2.9B in Q4 from Q3. This implies revenue of $22-22.1B, a year-on-year growth of about 1.4% at the high end. A part of the rise in revenue is expected to come from the mainframe business, which got a boost from the launch of Z14. Revenue in mainframe business jumped 60% in Q3, CFO Martin Schroeter said, adding that the business gained from Z14, which began shipping in mid-Sep. IBM backed its forecast for 2017 adjusted EPS of at least $13.80. Analysts are expecting EPS of $13.75. Total revenue fell 0.4% to $19.15B, but handily beating estimates of $18.6B. EPS fell to $2.92 from $2.98 a year earlier. Excluding one-time items, EPS was $3.30 beating estimates of $3.28. The stock soared 13 to 160. If you would like to learn more about IBM, click on this link:
club.ino.com/trend/analysis/stock/IBM?a_aid=CD3289&a_bid=6ae5b6f7
IBM beats revenue estimates; hints at sales growth
2 Senators reached a bipartisan agreement to shore up Obamacare for 2 years by reviving federal subsidies for health insurers that Pres Trump planned to scrap & the pres indicated his support for the plan. The deal worked out by Rep Senator Lamar Alexander & Dem Senator Patty Murray would meet some Dem objectives, including reviving the subsidies for Obamacare & restoring $106M in funding for a federal program that helps people enroll in insurance plans. In exchange, Reps would get more flexibility for states to offer a wider variety of health insurance plans while maintaining the requirement that sick & healthy people be charged the same rates for coverage. The Trump administration said last week it would stop paying $B to insurers to help lower-income Americans pay medical expenses, part of Trump's effort to dismantle Obamacare. The subsidies to private insurers cost the gov an estimated $7B this year & were forecast at $10B for 2018. Trump's move to scuttle them had raised concerns about chaos in insurance markets. The Alexander-Murray plan could keep Obamacare in place at least until the 2020 presidential campaign starts heating up. "This takes care of the next two years. After that, we can have a full-fledged debate on where we go long-term on healthcare," Alexander said of the deal. It is unclear whether the agreement can make it thru Congress. Chuck Schumer, the top Senate Dem, said it had "broad support" among senators in his party, but it was harder to gauge possible support among Reps. Moderate Rep Senator Susan Collins, who helped sink earlier Obamacare repeal legislation, voiced backing for the new plan, but conservative Reps may be less welcoming.
The Dow is flying high again, however the rest of the market is lagging behind. Earnings may be choppy. The goings on in DC are more important & predicting what will happen there is tricky. Passing a revised version of Obamacare would be a major step forward that could open up passage for tax reform. The stock market is drooling over that thought & that is critical to keep the market rally going. Closing above 23K by the Dow is a good start on extending the rally.
Dow Jones Industrials