Dow surged 14, advancers over decliners better than 2-1 & NAZ rose 80. The MLP index lost 2+ to the 272s & the REIT index went up 1+ to 359s. Junk bond funds fluctuated & Treasuries were slightly lower. Oil climbed higher in the 57s & gold inched up 1 to 1258.
AMJ (Alerian MLP Index tracking fund)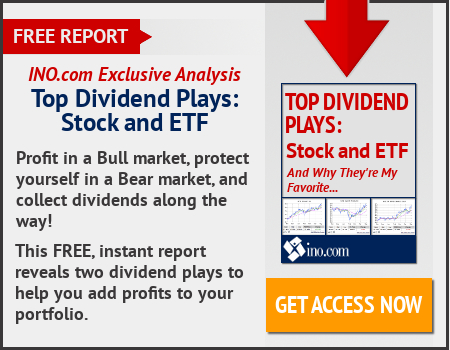 Reps are scheduled to reveal final details of their agreed-upon tax-overhaul legislation later today. It's the culmination of a 6-week legislative sprint designed to deliver a major policy victory for their party & Pres Trump before year's end. Rep Sen Marco Rubio will support a compromise tax-overhaul package, an aide said, giving GOP leaders an increased measure of comfort that they'll score a major legislative victory next week. Rubio got to "yes" after Senate & House leaders agreed to expand the "refundable" portion of an expanded child tax credit, effectively giving working-class families a larger share of the benefit. Rep leaders plan to release a report at 5:30 PM on the final tax legislation that they're preparing for votes next week, House Ways & Means Chairman Kevin Brady said. That report will lay out plans for reconciling differences between the tax bills that passed the House & the Senate on Dec 2. It's not yet clear how closely the report will resemble actual legislative text. Some details of the legislation have already emerged; it would set a 21% corp tax rate rate beginning in 2018, down from 35% & would set a top individual income-tax rate of 37%, down from 39.6%
Rubio Says 'Yes,' Improving Tax Bill's Prospects
Surveys that query respondents about their political affiliation have generally shown that consumer confidence among Reps has soared since the elections in Nov 2016, whereas Dems have lagged. When the data are broken down by which way a county voted, however, it's the Dem areas that have seen the bigger increase in confidence, according to a stuy published by the Federal Reserve Bank of New York. That's because although initially Rep counties logged bigger gains following the election, which gave conservatives unexpected victories, they've since become relatively more pessimistic over the last few months, whereas confidence in Dem counties has held up.
Factories in NY State grew more slowly this month as shipments rose & new orders slipped. The Federal Reserve Bank of NY said that its Empire State Manufacturing index declined to 18 in Dec from 19.4 last month. The index is down from a 3-year high of 30.2 last month. Still, any reading over zero signals growth. The index is watched closely because it provides a first look at the health of US manufacturing each month. A measure of shipments increased at a faster pace in Dec, while a gauge of new orders rose at a slightly slower pace. Hiring slipped but remained positive. US factories are benefiting from solid global growth & a cheaper $, which makes US goods less expensive overseas. Those trends have lifted exports of manufactured goods. A gauge of inventories fell to just 1.4, a sign companies are clearing out their stockpiles & that could boost production in future months. And there were signs of mild inflationary pressures. A measure of the prices paid by factories for raw materials rose 5 points to 29.7, though that is below levels that were reached earlier this month.
It looks like the Reps have finally come together to pass tax reform, Nothing is final until the vote is taken, but holdouts are cooperating. Details of the proposed bill are being released shortly & next week the stock market will react.
Dow Jones Industrials