Dow retreated 177, decliners over advancers 2-1 & NAZ dropped 114. The MLP index was off 2+ to the 159s & the REIT index rebounded 4+ to 370. Junk bond funds were mixed & Treasuries saw more selling. Oil pulled back 1+ to the 52s & gold retreated 25 to 1826 ( more on both below).

AMJ (Alerian MLP Index tracking fund)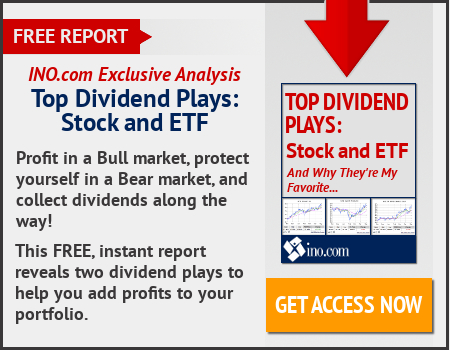 Pres-elect Joe Biden's proposed stimulus plan is the right medicine for an economy likely to see substandard growth in H1, Boston Federal Reserve Pres Eric Rosengren said. As the first central bank official called to publicly speak on the Biden plan, he said he was comfortable with the aggressive fiscal action despite a nearly $2T price tag that will take an already debt-laden federal gov deeper into the red. "It's a big package, but I think it's appropriate," he said. "The economy is in a lull right now." The Biden plan looks to spend $1.9T on a variety of measures tied directly to the impact that the Covid-19 pandemic has had on the economy, like direct cash payments & extended unemployment benefits, as well as on items that are tangential, like raising the federal minimum wage & cash to schools. Fed officials for months have been calling on Congress to provide more fiscal aid. "While it's a very big package, I do think until we get to the point where people have been vaccinated, where businesses have been bridged, and where many of the unemployed workers have come back to work, we need an expansionary fiscal policy," Rosengren added. "And to the extent that it targets those parts of the economy most affected by the pandemic, that is the appropriate action for fiscal policy at this time." Though it's uncertain how much spending Congress will approve, the money will go to an economy that Rosengren thinks will struggle thru H1, then rebound sharply. Still, he said fiscal & monetary policy really isn't the problem at this point, but rather that "we have the wrong pandemic policy." "Too many people are infected and we're being too slow to get shots in the arm," he said.
Fed's Rosengren voices support for Biden stimulus proposal

Gold futures slid to end lower for the week as the $ strengthened & investors parsed Pres-elect Joe Biden's recently announced $1.9T COVID-19 relief plan. Feb gold gave up $21 (1.2%) to settle at $1829, the lowest for a most-active contract since Dec 1. For the week, gold ended 0.3% lower, while silver logged a 0.9% weekly advance. Yesterday, gold found some support, moving off session lows after Federal Reserve Chair Jerome Powell said that it isn't time to consider exiting easy-money policies, as the US combats the economic crisis wrought by the COVID-19 pandemic. "Now is not the time to be talking about exit," Powell said. Today, Minneapolis Federal Reserve Pres Neel Kashkari said inflation could be rising, but there isn't much risk of it getting out of control. Over the long-run commodity analysts remain bullish on gold, particularly on the back of outsize gov spending, which could devalue $s & buttress gold prices.
Gold prices decline to post a loss for the week as U.S. dollar firms

Shares of Wells Fargo (WFC) slumped, after the bank reported a Q4mnmn profit that beat expectations for the first time in 6 qtrs, but revenue that fell more than forecast as lower interest rates weighed on net interest income. EPS was 64¢, up from 60¢ in the same period a year ago. The consensus was for EPS of 59¢. Total revenue fell 9.7% to $17.9B, missing the consensus of $18.1B, as all of the bank's business segments saw revenue decline. Net interest income dropped 17% to $9.3B, below the estimate of $9.3B. Consumer banking& lending revenue fell 5% to $8.6B, as an 8% decline in consumer & small business banking revenue & a 7% fall in credit card revenue offset a 2% increase in home lending. "Although our financial performance improved and we earned $3.0 billion in the fourth quarter, our results continued to be impacted by the unprecedented operating environment and the required work to put our substantial legacy issues behind us," said CEO Charlie Scharf. The stock sank 2.72 (8%).
If you would like to learn more about WFC, click on this link:
club.ino.com/trend/analysis/stock/WFC?a_aid=CD3289&a_bid=6ae5b6f7

Inflation could be rising but there isn't much risk of it getting out of control, said Minneapolis Federal Reserve Pres Neel Kashkari. "I believe we can get back to 2% inflation," Kashkari said. "And if inflation goes a little bit above 2% that's absolutely fine," he added. But a general outbreak of inflation is unlikely, Kashkari said. "I don't see much risk of inflation shooting way above 2%," he continued. He said that if inflation does surprise to the upside, the central bank has the tools to deal with it. During his talk, Kashkari said there has been some bad news about the pandemic & the rollout of the COVID-19 vaccine. The vaccine rollout has been much slower than expected & people's willingness to take it seems to be lower than expected,m. In addition, estimates of the threshold for herd immunity have been revised given some of the mutations of the virus. As a result, Kashkari said he doubted that he would bring back all of the employees at his regional Fed building – with no masks & no social distancing – this year. "We can see the light at the end of the tunnel…but it's a long tunnel," Kashkari added. Economists are penciling in a strong H2-2021 under the assumption that the vaccines would allow the economy to return to resembling pre-pandemic norms.
Oil futures finished sharply lower, prompting US prices to pare their gain for the week, as investors weighed fresh COVID-19 outbreaks in China, which has been an engine of demand as other major economies were slowed by the coronavirus pandemic. China says it is now treating more than 1000 people for COVID-19 as numbers of cases surge again in the country's north. Shijiazhuang & the cities of Xingtai & Langfang are under virtual lockdown, confining more than 20M people to their homes. The global tally for confirmed cases of the coronavirus that causes COVID-19 climbed above 93M today, according to data aggregated by Johns Hopkins University, while the death toll rose 2M. The US has the highest case tally in the world at 23.3M & the highest death toll at 388K. West Texas Intermediate crude for Feb fell $1.21 (2.3%) to settle at $52.36 a barrel. Prices based on the front-month contract ended the week with a modest gain, their 3rd in a row, after settling yesterday at their highest since Feb. Mar Brent crude , the global benchmark, lost $1.32 (2.3%) at $55.10 a barrel for a 1.6% weekly fall. Data from Baker Hughes, however, revealed a rise in the US oil-rig count for an 8th straight week, implying higher output ahead.
Oil settles lower as China lockdowns temper 'euphoria'

Investors were not happy with the proposed stimulus bill & sluggish retail sales report for Dec. Buyers returned in early trading to reduce markets losses. Then sellers closed out the session, taking the Dow down 100 in the last hour. Next week has the makings of a tough week for investors.

Dow Jones Industrials