Dow sank 315, decliners over advancers about 3-1 & NAZ dropped 156. The MLP index fell 3+ to the 196s & the REIT index remained flattish in the 433s (record levels). Junk bond funds slid lower & Treasuries jumped in price, bringing the yield on the 10 year Treasury down 7 basis points to 1.46%. Oil fell t o the 53s & gold skyrocketed 28 to 1.46%.
AMJ (Alerian MLP Index tracking fund)
| | | | | | | |
| --- | --- | --- | --- | --- | --- | --- |
| CL=F | Crude Oil | 52.81 | | -1.07 | -2.0% | |
| | | | | | |
| --- | --- | --- | --- | --- | --- |
| GC=F | Gold | 1,649.50 | | +29.00 | +1.8% |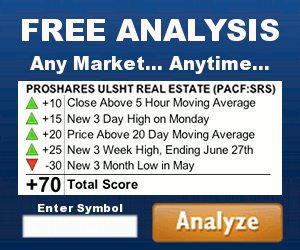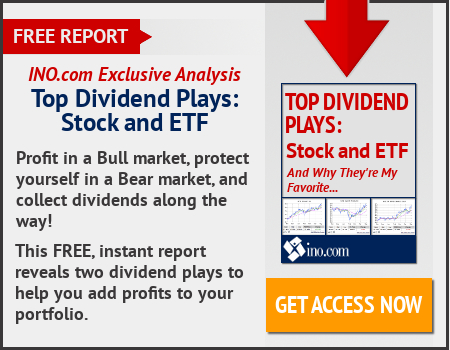 China's finance ministry said it will begin exempting 65 US goods from retaliatory tariffs implemented amid the bilateral trade dispute with the US for one year starting nest Fri. Goods exempt from the extra tariffs include aircraft parts & medical equipment, according to documents published on the ministry's website. The finance ministry did not provide details, including how much of the 65 products China imported last year.
Deere (DE) reported better-than-expected fiscal Q1 results & said the US farming industry, ravaged by the trade war with Beijing, is showing signs of improvement. Shares rallied on the news. The farm-equipment manufacturer reported EPS of $1.63 but revenue slumped 4.4% to $7.63, beating the $6.41B that was expected. Results include a $127M pretax charge related to a voluntary employee-separation program. "John Deere's first-quarter performance reflected early signs of stabilization in the U.S. farm sector," CEO John May said. "Farmer confidence, though still subdued, has improved, due in part to hopes for a relaxation of trade tensions and higher agricultural exports." A US-China trade deal was signed by Presi Trump in Jan, providing a respite from steadily escalating trade barriers as the US sought to force Beijing to negotiate a broad commerce agreement. Still, sales at the agriculture & turf division fell 4% from the year prior to $4.49. The sales drop came amid lower shipment volumes & unfavorable foreign-exchange fluctuations, which were partially offset by higher prices. While the farm business is showing signs of bottoming, activity in the construction industry, another key market, has slowed, too, causing the company to reduce production & lower inventories. Sales from the construction & forestry unit slumped 10% to $2.04B. Overall, DE reported net income from its equipment operations spiked 13% from a year ago to $383M as sales slid 5.9% to $6.53M. Looking ahead, DE sees fiscal 2020 net income of $2.7-$3.1B. Sales at its agriculture & turf segment are expected to decline 5-1% amid lower demand for large equipment in Canada. Worldwide construction & forestry equipment sales may drop 10-15% amid slowing building activity & efforts to reduce inventory. The stock shot up 13.19 (8%).
If you would like to learn more about DE, click on this link:
club.ino.com/trend/analysis/stock/DE?a_aid=CD3289&a_bid=6ae5b6f7
The coronavirus has spread to several Iranian cities, a health ministry official said, as an outbreak that the authorities say began in the holy city of Qom caused 2 more deaths. Iran confirmed 13 new coronavirus cases, bringing the total in the country to 18, with 4 of the total having died. The majority of coronavirus cases in Iran have been in Qom, a Shiite Muslim holy city 75 miles south of the capital Tehran. The new cases comprised 7 people diagnosed in Qom, 4 in the capital Tehran & 2 in Gilan province, the Health Ministry said in a tweet. Health officials had called for the suspension of all religious gatherings in Qom. "It's clear that new coronavirus has circulated in the country and probably the source of this illness was Chinese workers who work in the city of Qom and had traveled to China," a health ministry official said, according to the official IRNA news agency. Additionally, Coca-Cola (KO), a Dow stock & Dividend Aristocrat, is forecasting that the coronavirus will drag down its Q1 EPS by 1-2¢. The company also estimates that the outbreak will hit unit case volume by 2-3% & organic revenue by 1-2%. However, the beverage giant is still expecting to meet its full-year outlook. KO's Chinese business accounts for about 10% of its global volume but less of its profit & revenue.
Coronavirus live updates: Coca-Cola takes an earnings hit, Iran confirms more cases
The difference between the rallies in stocks & gold is showing up today. Investor money is being put into safe have gold & Treasuries while stocks are sold. Both investor categories have been rising in price, a relationship which is to meant to last. Nervous investors are driving up the Volatility Index (VIX), up 2 to th 17s. Selling can be expected to keep stocks under pressure for the rest of the day. Meanwhile gold has been having a significant rally in 2020.
Dow Jones Industrials