Dow tack on 236 (near session highs) advancers over decliners better than 5-2 & NAZ gained 123. The MLP index rose 1+ to the 179s & the REIT index added 1+ to the 466s. Junk bond funds were mixed & Treasuries continued weak. Oil soared 2+ to the high 72s & gold dropped 12 to 1794 (more on both below).
AMJ (Alerian MLP Index tracking fund)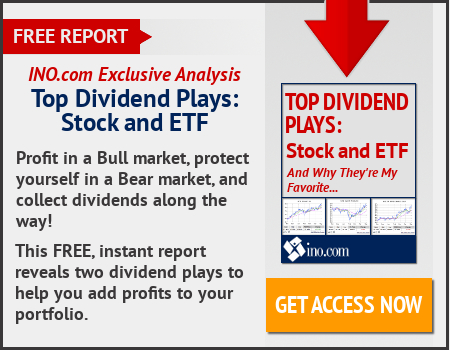 The staff of the Food & Drug Administration declined to take a stance on whether to back booster shots of Pfizer's (PFE) Covid-19 vaccine, saying US regulators haven't verified all the available data. "There are many potentially relevant studies, but FDA has not independently reviewed or verified the underlying data or their conclusions," they wrote on the agency's website. "Some of these studies, including data from the vaccination program in Israel, will be summarized during the September 17, 2021 VRBPAC meeting." The staff said some observational studies have suggested declining efficacy of the PFE vaccine over time against symptomatic infection or against the delta variant, while others have not. "Overall, data indicate that currently US-licensed or authorized COVID-19 vaccines still afford protection against severe COVID-19 disease & death in the United States," they added. The data the FDA is looking at includes efficacy numbers out of Israel, where researchers there have released observational studies showing the effectiveness of the PFE vaccine against infection waned over time. The stock went up a dime.
If you would like to learn more about PFE, click on this link:
club.ino.com/trend/analysis/stock/PFE?a_aid=CD3289&a_bid=6ae5b6f7
FDA staff declines to take stance on Pfizer's Covid vaccine booster shots, citing unverified data

A well-known conservative anti-tax group is taking aim at the massive $3.5T spending package that Pres Biden & Dems are aiming to pass along party lines. The Club for Growth is going up with a major advocacy ad blitz in 10 congressional districts that targets the Dems' package, which the group portrays as "out-of-control spending" that will spark further inflation. And the commercials zero in on what the group calls "the $3 trillion tax increase proposed by the Democrats." Club for Growth says it will spend $300K to run the ads on TV & digital for one week starting tomorrow. But they highlight that that the spots will be the first phase of a $2M effort to oppose the Dems' wide ranging social spending package, which House Speaker Nancy Pelosi is pushing to pass thru the House by the end of the month. "Nancy Pelosi and Stephanie Murphy pick your pocket. Their spending spree sparked record inflation, driving up prices and eating into the value paycheck," charges in the commercial that will run in the district of Dem Rep Stephanie Murray. "Now they're pushing a scam they call reconciliation. It's really a $3 trillion tax hike that could cost your family $8,200. And experts warn its higher investment taxes could slam your retirement savings," the ad argues. "Remind Murphy she works for you. Tell her to stop Nancy Pelosi's tax scam."
Police & firefighter unions, medical professionals & teachers are fighting against Pres Biden's & local officials' vaccine mandates, saying that America is a country of freedom & they will not comply with government overreach. "Over the past couple of weeks, the idea of forced vaccination has caused much concern across the entire country," Riverside County, California, Sheriff Chad Bianco said. "I will not enforce the vaccine mandate on Sheriff's Department employees." Biden announced last week that companies with more than 100 employees must require vaccinations or weekly coronavirus testing, which affects as many as 100M Americans. Employers who break the rules could face fines of $14K per violation. "The government has no ability and no authority to mandate your health choices," Bianco continued. "As your sheriff, I have an obligation to guard your liberty and freedom." His comments are emblematic of the sentiment of many police officials, nursing groups, firefighters & teachers across the nation who are trying to hit the brakes on the gov mandating vaccinations or face termination. Some have even decided to walk off the job. Nurses in a maternity ward at a hospital in upstate New York resigned over the state's vaccine mandate, forcing the hospital to temporarily halt all baby deliveries after Sep 24. While in Alabama, medical professionals are bracing for a worsened staffing shortage over Biden's federal vaccine mandate if vaccine hesitant employees quit rather than comply. "So what we want to see is everybody get vaccinated, and we want that to happen in a way that doesn't force people to make a dichotomous choice to either stay in health care and get vaccinated or get out of the health care system," pres of the Alabama Hospital Association, Dr Don Williamson, said, noting that the staffing shortages in the state are already "dire." Other local leaders in areas such as California & New York have also issued vaccine mandates in their jurisdictions with penalties such as termination. Resistance to the mandates, however, has intensified since Biden's announcement. The world's largest organization of sworn law enforcement officers, the National Fraternal Order of Police, issued a statement emphasizing vaccination is a "personal decision."
Gold futures posted their first loss in 3 sessions, giving back almost all of the yesterday's gains that lifted prices to their highest settlement in nearly 2 weeks. US inflation data yesterday proved to be supportive for prices of precious metals, lifting gold futures to their highest finish since early Sep as the $ slipped. The consumer-price index climbed another 0.3% in Aug, compared with a rise of 0.5% in Jul. Dec gold fell $12 (0.7%) to settle at $1794 an ounce. Yesterday, the yellow metal tacked on $12 (0.7%) to $1807, the highest finish for a most-active contract since Sep 3. The Fed's meeting next week may not provide the clarity investors are looking for, some analysts said. Separately, the New York Fed's Empire State business conditions index surged 16 points to 34.3 in Sep, according to the regional Fed bank, though the forecast called for a reading of 17.2. US industrial production rose by a less-than-expected 0.4% last month & capacity utilization climbed to 76.4%, the highest rate since Dec 2019.
Gold prices end lower after back-to-back session gains

Oil futures climbed to their highest settlement since late Jul, after gov data showed a more than 6M-barrel weekly drop in domestic crude supplies, marking a 6th-consecutive weekly decline. West Texas Intermediate crude for Oct rose $2.15 (3.1%) to settle at $72.61 a barrel. Nov Brent crude, the global benchmark, climbed $1.86 (2.5%) to $75.46 a barrel. Both crude benchmarks post the highest settlements for front-month contracts since Jul 30. The Energy Information Administration (EIA) reported that US crude inventories fell by 6.4M barrels last week, marking a 6th weekly decline in a row. The drawdown was larger than the average decline of 3.5M barrels expected. The American Petroleum Institute reported a 5.4M-barrel decrease. The EIA data also showed crude stocks at the Cushing, Okla, storage hub edged down by 1.1M barrels for the week, but total domestic petroleum production climbed by 100K barrels to 10.1M barrels. Hurricane Nicholas hit the Texas coast yesterday, bringing more rain & devastation to areas of the Gulf Coast previously inundated by Hurricane Ida in late Aug. Offshore oil & natural-gas production in the Gulf of Mexico has been slow to recover in the wake of Ida. The Bureau of Safety & Environmental Enforcement late yesterday estimated that 29% of offshore oil output in the Gulf remains shut in, equal to 537K barrels a day of production & around 39% of natural-gas output is also shut in, equivalent to nearly 1.1B cubic feet a day of output.
Oil prices end at highest since July as U.S. crude supplies fall a 6th-straight week

Buyers came out of hiding & bid prices higher late in the day. But the Dow has only returned to where it was over 3 months ago (shown below). Storms in the Gulf have reduced output which has been bullish for oil. That will correct over time. In the meantime storm clouds remain in DC's sky, starting with raising the debt ceiling, funding the gov for next year & the massive spending bill, are still around. Worse, Covid has not given up its fight.
Dow Jones Industrials