Dow jumped 327, advancers over decliners 7-2 & NAZ went up 25. The MLP index zoomed, up 6+ to 141, & the REIT index was fractionally higher to 370. Junk bond funds fluctuated & Treasuries were sold. Oil rose to 43 & gold plunged 34 to 1837 (more on both below).

AMJ (Alerian MLP Index tracking fund)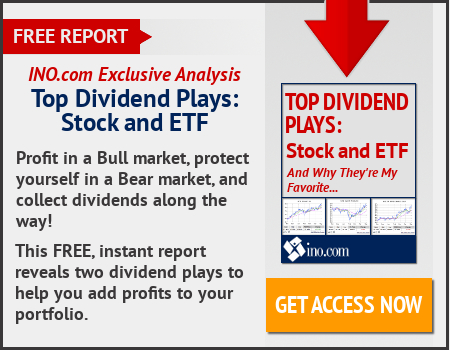 After scrambling to hoard cash in the spring, some large US companies that halted their div payments are reversing their decision, a sign that their leaders believe the worst of the crisis is behind them. Earlier this year, when much of the country's economy shut down in the first waves of the coronavirus pandemic, companies withdrew cash from credit lines, stopped repurchasing stock & halted div payments amid the uncertainty. The public health plight continues, but many businesses—from factories to law firms—have learned how to operate during the pandemic. Retailers, fast-food restaurants & car makers are doing better, & there is hope among execs that any new restrictions to battle the latest US surge in cases won't be as severe. A company's decision to pay a div typically depends on management's comfort with having enough cash flow for other uses—post-payment—along with its ability to access other cash. It is a commitment to make regular payouts to shareholders & suspending it is frequently a last resort in a crisis. Of the 42 companies in the S&P 500 index that suspended their div earlier this year, 6 have resumed paying their div & several more have given a timeline to do the same.
The Food & Drug Administration (FDA) issued emergency use authorization for Regeneron's (REGN) COVID-19 antibody therapy, an experimental treatment given to Pres Trump that he said helped cure him of the disease. The FDA said the monoclonal antibodies, casirivimab & imdevimab, should be administered together for the treatment of mild to moderate COVID-19 in adults & pediatric patients with positive results of direct SARS-CoV-2 viral testing & who are at high risk for progressing to severe COVID-19. This includes those who are 65 years of age or older or who have certain chronic medical conditions. The treatment is part of a class of drugs known as monoclonal antibodies, which are manufactured copies of antibodies created by the human body to fight infections. Regeneron's REGEN-COV2 "antibody cocktail" - containing an antibody made by the company & a 2nd isolated from humans who recovered from COVID-19 - is designed so that the 2 antibodies seek out & bind to the coronavirus' spike protein to prevent it from entering healthy human cells. The company expects to have does of REGEN-COV2 treatment ready for about 80K patients by the end of this month, about 200K patients by the first week of Jan & approximately 300K patients in total by the end of Jan. The stock rose 4.87 (1%).
If you would like to learn more about REGN, click on this link:
club.ino.com/trend/analysis/stock/REGN?a_aid=CD3289&a_bid=6ae5b6f7
Retailers could end up having a strong finish to 2020, despite all of the challenges that the coronavirus pandemic has dealt the industry, according to a new forecast that cites a strong stock market, rising home values & record personal savings rates as factors that could boost spending. The National Retail Federation (NRF) said it expects holiday sales during Nov & Dec to rise 3.6-5.2% year over year, amounting to $755B-767B. "Given the pandemic, there is uncertainty about consumers' willingness to spend," NRF Chief Economist Jack Kleinhenz said. "But with the economy improving, most have the ability to spend." With spending on travel & entertainment largely sidelined, consumers have more money to spend on other items, the group said. Last year, holiday sales rose 4% to $729B. And holiday sales on average have increased 3.5% for the past 5 years. The sales forecast excludes automobile dealers, gasoline stations & restaurants. Some shoppers may look to avoid crowded stores, which will shift more spending online, the group said. Retailers have also been urging shoppers to use services like curbside pickup to try to ease the stresses on their supply chains. NRF is projecting a jump of 20-30% in online & other non-store sales, amounting to $202-218B this holiday season, compared with $169B in 2019. "The outlook for the holiday season is very bright," NRF CEO Matt Shay said. "We've seen consumers are very engaged [and] looking for opportunities to celebrate. ... We expect a strong finish to the season." Retail sales in the US increased by less than expected in Oct. The possibility still remains that sales could be hurt further by the spike in Covid infections & deaths since Election Day. Unemployment remains elevated & some states have once again begun to shutter indoor dining, & roll out other restrictions that could result in additional furloughs or layoffs. Hope around the distribution of an effective Covid vaccine has sparked more recent optimism, however.

Retail trade group sees holiday sales up 3.6% to 5.2%, in a 'strong finish' to 2020

Gold futures finished sharply lower, notching the sharpest daily fall since early Nov, as investors unloaded the metal amid news on prospective vaccines treatments for COVID-19 that broke down near-term support for bullion. Drugmaker AstraZeneca (AZN) said a study found the vaccine it is developing with the University of Oxford had an up to 90% efficacy rate. That news followed similarly upbeat vaccine news from Pfizer (PFE) & its partner BioNTech (BNTX), as well as from drugmaker Moderna (MRNA) earlier this month. Distribution of vaccines could begin to front line workers yet this year, once the FDA grants approval, according to the head of Operation Warp Speed. Vaccine progress has been a drag on bullion because it undercuts the haven appeal for gold. Dec gold shed $36 (1.8%) to settle at $1837 an ounce, after putting in a weekly loss of 0.7% on Fri, its 2nd consecutive. The metal booked its worst daily decline since Nov 9. Many gold traders considered the trading area around $1850 to represent support for gold. Optimism around vaccines & treatments for COVID-19 were helping foster buying in comparatively riskier US equities, with the Dow starting the week higher.
Oil futures rose, ending higher after another round of positive news on work toward a vaccine & treatments for COVID-19. West Texas Intermediate crude for Jan delivery rose 64¢ (1.5%) to close at $43.06 a barrel. The finish was the highest for a front-month contract since Aug 26. Crude was lifted after AZN said its vaccine candidate was up to 90% effective. Crude has rallied in Nov, finding support as a number of vaccine candidates have shown high efficacy in late-stage trials.

Oil ends at nearly 3-month high on signs of further progress toward COVID vaccine

The latest forecast for the economy is for modest growth in Q4 & a limited shrink in Q1, That's far from spectacular, but much better than many other major economies. The new vaccines are looking good along with treatments used to treat afflicted patients, enabling them to recover. The Dow is in record territory while safe-have gold has been drifting lower since early Aug.
Dow Jones Industrials