Dow jumped 196 closing near the highs, advancers over decliners 5-2 & NAZ soared 84. The MLP index advanced 4+ to 270 following recent selling & the REIT index was off pennies in the 349s. Junk bond funds crawled higher & Treasuries were weak. Oil went up in the 47s while gold retreated (more below).
AMJ (Alerian MLP Index tracking fund)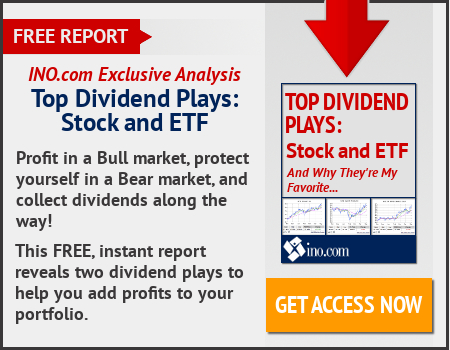 A growing number of key congressional Reps are considering a controversial maneuver that would allow for about $450B of tax cuts without offsets, according to leakers. Under the proposal, the GOP would not account for things like expiring tax breaks when gauging the budgetary impact of tax legislation, giving tax writers more room for cuts. Senate budget & tax panels are discussing the move to a "current policy" baseline, instead of the standard "current law" baseline. The chief House tax writer, Kevin Brady, also signaled openness to the approach last month, saying it would lead to deeper tax cuts. The switch would risk a backlash from Dems & deficit hawks. "This decision would represent a huge break in precedent, would weaken budget discipline to allow Congress to add over half a trillion dollars to the debt," the nonpartisan Committee For a Responsible Federal Budget said in a letter earlier this month.
GOP Eyes Budget Maneuver to Allow $450 Billion More in Tax Cuts
Gold prices fell, as strength in the $ pressured the precious metal into giving back all of the previous session's gains & then some. Traders also showed caution ahead of the Jackson Hole, Wyo. economic policy symposium that begins Thurs, where global central bankers may offer hints on changes to monetary policy. Dec gold lost $5.70 (0.4%) to settle at $1291 an ounce after climbing about 0.4% yesterday, the lowest settlement since Wed.
Kohl's (KSS) is continuing to push toward smaller physical locations, as it plans to open 4 small format stores & a 5th e-commerce fulfillment center in Q3. The fulfillment center will be a 937K-square-foot facility in Plainfield, Ind & will process online orders. The 4-35K-square-foot stores will be in North Smithfield, RI; Blue Ash, Ohio; East Windsor, NJ & Montebello, Calif. These will bring the total to 8 small format stores. Overall, KSS plans to move close to ½ of its stores to smaller locations by the end of 2017. In 2018, KSS will move its larger store in Greenfield, Wis. to a new 55K square-foot store nearby. The store moves are calculated based on customer & inventory needs, & result in a more efficient store experience, KSS said. The stock gained 83¢. If you would like to learn more about KSS, click on this link:
club.ino.com/trend/analysis/stock/KSS?a_aid=CD3289&a_bid=6ae5b6f7
Homebuilder Toll Brothers (TOL) had EPS of 87¢ in fiscal Q3, up from 61¢ in the year-earlier period. Revenue rose to $1.5B from $1.27B. The estimates were for EPS of 69¢ on revenue of $1.51B. Home deliveries rose 26% to 1899 units & the average price of homes delivered was $791K, compared to $842K a year ago, mostly due to an expected change in mix. The company said it now expects to deliver 7-7.3K homes in fiscal 2017, up from earlier guidance of 6.95K to 7.45K units, at an average delivered price of $800-$825K a home. The stock fell 98¢. If you would like to learn more about TOL, click on this link:
club.ino.com/trend/analysis/stock/TOL?a_aid=CD3289&a_bid=6ae5b6f7
This was the best day for the Dow in nearly 4 months. Nothing like hopes for tax reform to excite the bulls. The Dow is about 300 way from its record highs. Of course, the trick is to make it happen & in the confusing mess of DC nobody knows what will get done.
Dow Jones Industrials