Dow went down 68 finishing under 31K with selling in the last 2 hours of trading, advancers over decliners better than 2-1 & NAZ gained 16. The MLP index added 2+ to the 161s & the REIT index added 2+ to the 366s. Junk bond funds crawled higher & Treasuries continued to be sold. Oil rose to the 53s & gold was off 9 to 1845 (more on both below).

AMJ (Alerian MLP Index tracking fund)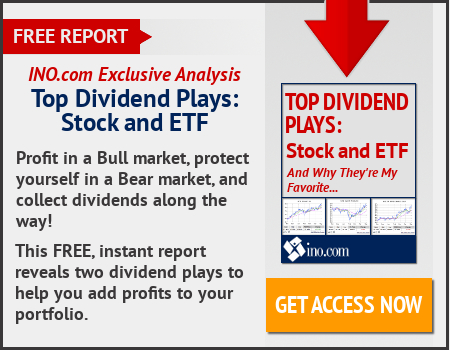 Pres-elect Joe Biden shortly will unveil his long-awaited coronavirus stimulus proposal designed to jump-start the nation's economy amid fresh evidence that the recovery is sputtering. The plan, which could carry a price tag of at least $1.5T, is widely expected to include a commitment for $1400 stimulus checks, an extension of supplemental unemployment benefits that are poised to expire in Mar, funding for vaccine distribution & aid for state & local govs. The $1400 payments would be in addition to the $600 that most Americans received this month, bringing the total check amount to $2K. Biden will introduce the aid package during an evening speech. He has repeatedly said that passing another round of emergency aid is a priority for his administration and has pledged to "hit the ground running" on passing legislation. On Mon, Biden asked the Senate whether the chamber could divide its schedule so that lawmakers could consider his agenda & hold an impeachment trial for Pres Trump. "I hope that the Senate leadership will find a way to deal with their Constitutional responsibilities on impeachment while also working on the other urgent business of this nation," Biden said yesterday. He estimated last week the bill would cost "trillions of dollars," including "billions of dollars" to speed up vaccine distribution, arguing that more spending early on could reduce the long-term damage caused by the pandemic. "If we don't act now, things are going to get much worse, and it'll be harder to get out of the hole later," he said last week. More than 380K people in the US have died of COVID-19 & more than 23M infected. Lockdown measures adopted across the country to curb the spread of the virus have cost Ms of Americans their jobs. It's unclear whether the proposal will garner bipartisan support, with deficit-weary Reps likely to balk at the proposal's price tag. The gap between what the gov spent & what it collected hit a record $3.4T for the 2020 fiscal year. Sen Joe Manchin, a moderate Dem, has rejected another round of stimulus checks, but Sen Marco Rubio, incoming Senate Finance Committee Chair Ron Wyden & incoming Senate Majority Leader Chuck Schumer have all endorsed upping the $600 benefit included in the $900B coronavirus relief package to $2K.
Federal Reserve Chair Jerome Powell affirmed his commitment to keeping interest rates low for the foreseeable future even as he expressed hope for a strong economic recovery. "When the time comes to raise interest rates, we'll certainly do that, and that time, by the way, is no time soon," the central bank chief said. Powell also spoke about how the Fed handled the challenges brought on by the Covid-19 pandemic as well as his expectations for what is ahead. In its most recent policy statement, issued in Dec, the policymaking FOMC) said it would keep an accommodative stance until it sees "substantial further progress" towards is employment & inflation goals. On the employment mandate, Powell stressed the Fed;s new approach to inflation in which it will not raise rates even if unemployment falls below levels that historically would have been considered a warning sign for pricing pressures ahead. "That wouldn't be a reason to raise interest rates, unless we start to see inflation or other imbalances that would threaten the achievement of our mandate," he added. One such imbalance would be inflation. In recent days, a few Fed officials have cautioned that inflation could move up sooner than the Fed expects & might force the removal of some policy accommodation sooner than committee members have forecast.

Powell sees no interest rate hikes on the horizon as long as inflation stays low

US automakers are suffering from the deepest sales decline in decades, the country is still politically divided & it's in the middle of a pandemic. But if US officials can quickly rollout a Covid-19 vaccine & stabilize the nation, automotive execs & analysts have reason to hope US vehicle sales will return to some form of normalcy in 2021. Industry execs & analysts predict strong consumer demand will continue this year & a return of commercial fleet sales as local officials roll out the Covid-19 vaccine. Early forecasts for new vehicle sales this year range from about 15.6-16M vehicles, which would be an increase of between 7.6% & 10.3% compared to 2020. Last year's sales were down 14.8% to 14.5M vehicles, according to Cox Automotive.
U.S. auto sales are optimistically projected to rise by as much as 10% in 2021

Gold futures finished with a modest loss, as the recent rise in US bond yields & a firmer $, as well as strength in the stock market created some headwinds for bullion buying. US benchmark stock indexes traded higher as gold futures settled, with the Dow touching an intraday record, drawing some haven interest away from gold. Gold futures had settled at $1835, the lowest since since early Dec. Today, Feb gold prices fell $3 to settle at $1851 an ounce, after a 0.6% rise yesterday. The longer-term outlook for the yellow metal among some dealers is for higher prices, amid expectations for further US gov relief to boost the economic recovery from the coronavirus pandemic. Pres-elect Joe Biden later will outline a $2T fiscal spending package that would include more direct payments to American families & significant state & local funding. Meanwhile, Federal Reserve Chair Jerome Powell said inflation may rise as the economy recovers from the pandemic but is unlikely to be persistent & the central bank had no plans to change monetary policy anytime soon. Gold prices in the longer-term could rise as govs around the world use both fiscal & monetary policy to reflate their economies.
Gold prices end lower on rise in U.S. bond yields, risk-on sentiment

Johnson & Johnson's (JNJ), a Dow stock & Dividend Aristocrat, one-dose coronavirus vaccine is safe & appears to generate a promising immune response in both young & elderly volunteers, according to trial data published in the New England Journal of Medicine. JNJ scientists randomly assigned healthy adults between the ages of 18-55 & those 65 & older to receive a high or low dose of its vaccine — called Ad26.COV2.S — or a placebo. Some participants in the 18-55 age group were also selected to receive a 2nd dose of the vaccine. Most of the volunteers produced detectable neutralizing antibodies, which researchers believe play an important role in defending cells against the virus, after 28 days. By day 57, all volunteers had detectable antibodies, regardless of vaccine dose or age group, & remained stable for at least 71 days in the 18-55 age group. The most common side effects were fever, fatigue, headache, muscle aches & pain at the injection site. Side effects were less common in the older age group, who received only one dose of the vaccine, as well as those who received a lower dose of the vaccine. The phase I & II clinical trial data shows a single shot of the vaccine "gives sustainable antibodies," Dr Paul Stoffels, chief scientific officer at JNJ, said. He added it gives the company "confidence" the vaccine will be highly effective against the virus. The trial tested 805 volunteers. The company is expected to release results from its 45K-person phase III trial later this month. JNJ is using the same technologies it used to develop its Ebola vaccine for its Covid-19 vaccine. The stock rose 2.75 (2%).
If you would like to learn more about JNJ, click on this link:
club.ino.com/trend/analysis/stock/JNJ?a_aid=CD3289&a_bid=6ae5b6f7

J&J's one-shot Covid vaccine is safe and generates promising immune response in early trial

Oil futures booked gains, with US benchmark prices finishing at their highest since Feb, buoyed by the continuing COVID-19 vaccine rollout & expectations that the Biden administration's stimulus package will help improve demand for crude. West Texas Intermediate crude for Feb rose 66 (1.3%) to settle at $53.57 a barrel. Prices for the front-month contract settled at their highest since Feb. Mar Brent, the global benchmark, tacked on 36¢ (0.6%) to $56.42 a barrel. US prices have held ground above the $50 mark for more than a week. Oil traders also eyed the pace of Chinese oil imports, global demand forecasts & declines in US crude inventories against a backdrop of surging COVID-19 cases. China's crude imports declined to a 27-month low of 9.1M barrels a day in Dec, though total 2020 imports jumped 7% to 10.8M barrels a day. OPEC left its forecast for world oil-demand growth in 2021 unchanged from its Dec estimate. The cartel expects crude demand to only partially recover from the 9.8M barrel decline suffered in 2020 due to the COVID-19 pandemic. OPEC said it expects demand growth to rise to 95.9M barrels a day this year, up 5.9M barrels a day.
Oil books gains, with U.S. prices closing at their highest in 11 months

As this is being written, negative news is bringing on selling. Meanwhile Treasury yields & oil prices are rising. Tomorrow has the makings of a wild day for stocks.
Dow Jones Industrials