Dow dropped 27, advancers barely ahead of decliners & NAZ fell 3 (still above 5K). The MLP index recovered 5+ to 397 after recent weakness & the REIT index was up 1+ to the 308s. Junk bond funds inched higher & Treasuries gained with uncertainties over the Greek debt mess. Oil slid lower & gold also pulled back.
AMJ (Alerian MLP Index tracking fund)
Start and monitor your own portfolio...Free!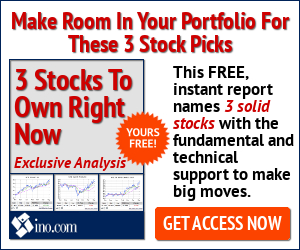 | | | | | | |
| --- | --- | --- | --- | --- | --- |
| CLQ15.NYM | ....Crude Oil Aug 15 | ....56.94 | ...0.02 | (0.0%) | |
Drillers put rigs in US oil fields back to work for the first time since Dec on speculation that an unprecedented retreat from the country's prolific shale formations is ending. Rigs targeting oil in the US rose by 12 to 640, the first increase since Dec 5, according to Baker Hughes. The count in almost every major oil basin gained, with Texas's Eagle Ford shale formation adding 3. America's oil drillers have sidelined more than ½ of the country's rigs since Oct as the world's largest suppliers battle for market share. The crude being pumped out of US shale formations has helped create a global glut that drove prices down 49% in H2-2014. Despite the collapse in drilling, the US pumped 9.7M barrels a day in Apr, the most in monthly Energy Information Administration data since 1971. Output slipped in both North Dakota, where the prolific Bakken shale formation lies, & Texas, home to both the Eagle Ford shale & Permian Basin. Oil explorers began their retreat from US fields late last year as OPEC, which accounts for more than a 1/3 of the world's oil, resisted calls to curb its own supply. The 12-nation group accelerated its crude production last month to the highest level since Aug 2012.
Intel, a Dow stock, pres Renée James will step down to seek a CEO role elsewhere, in a reshuffle that cements CEO Brian Krzanich's control over the world's largest chipmaker. She sent a letter to employees which didn't specify where her next job will be. She was one of 3 main internal candidates for the top job 3 years ago & was given the pres role after backing Krzanich in a joint pitch to the board. "When Brian and I were appointed to our current roles, I knew then that being the leader of a company was something that I desired as part of my own leadership journey," James said. "Now is the right time for me to take that next step." James's departure was announced with other leadership changes that show Krzanich is putting his stamp on the company & parting ways with deputies of his predecessor, Paul Otellini. Janes will remain at the company until Jan & the company will pay her $4M in severance if she remains thru Jan. This is the latest management change that includes the departure of executives who led failed or stalled attempts to expand the company beyond its dependence on the market for personal computer processors. The stock went up 38¢. If you would like to learn more about INTC, click on this link:
club.ino.com/trend/analysis/stock/INTC?a_aid=CD3289&a_bid=6ae5b6f7
Intel (INTC)
The IMF warned that Greece would need an extension of its EU loans & a potentially a large debt writeoff if it grows more slowly than expected & economic reforms are not implemented. The IMF warning in a preliminary draft of its latest debt sustainability report came as Greece readies for a Sun referendum on an intl bailout deal that Prime Minister Tsipras has urged voters to reject. The institution said that even if Greek policies came back on track, loans made by Europe "will need to be extended significantly" & that the country would need further concessional financing. The report was made based on assessments last week, before Greek banks have been closed & the country had defaulted on an IMF repayment. "We cannot go to our board to complete this review unless we have a comprehensive program," said a senior IMF official, adding that debt relief from creditors would be essential. The IMF said Greece would need an additional €36B ($40B) in European funding from total additional financing needs of €50B due to policy slippages & the latest Greek proposals.
While a lot is riding on the Greek referendum, more confusion will follow. The Greeks aren't sure what they are voting on. If there is a "yes" vote, that may lead to elections for a new leader. So confusion reigns. In the meantime, the AM data on jobs & earnings is largely viewed as unfavorable (except for those who think negative news is good for extending low interest rates). This weekend will be a challenging time for US investors to enjoy.
Dow Jones Industrials