Dow went up 41, advancers & decliners were pretty much even & NAZ gained 126. The MLP index gave back 1+ yo 142 & the REIT index was off 2+ to 369. Junk bond funds crawled high & Treasuries were purchased. Oil fell in the 45s & gold plunged 24 to 1786.

AMJ (Alerian MLP index tracking fund)
| | | | | | |
| --- | --- | --- | --- | --- | --- |
| CL=F | Crude Oil | 45.25 | | -0.46 | -1.0% |




















































| | | | | | |
| --- | --- | --- | --- | --- | --- |
| GC=F | Gold | 1,783.40 | | -27.80 | -1.5% |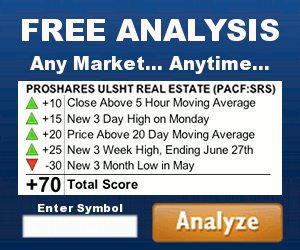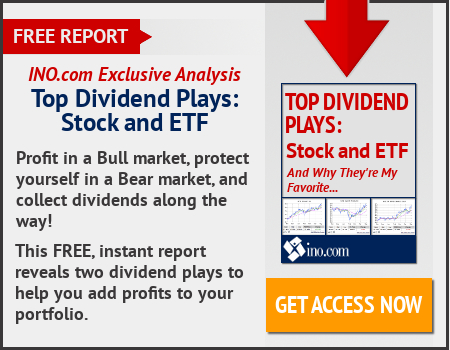 Some shoppers may be avoiding stores during the coronavirus pandemic, but they're still putting many items in the virtual shopping cart. Thanksgiving Day spending rose by 22% year over year to $5.1B, hitting a new record, according to Adobe Analytics data. Online sales were $4.2B on Thanksgiving Day in 2019. The company analyzes traffic on retail websites & transactions from 80 of the top 100 US online retailers. Nearly ½ of those purchases were made on a smartphone. Retailers that offer curbside pickup had a 31% higher conversion rate of traffic to their sites — a reflection of how popular it's become for people to buy online & retrieve purchases without stepping into stores. The strong online shopping data reflects a trend that many retailers and industry watchers expected: More consumers are avoiding malls & buying gifts from their couch during the pandemic. Like just about every aspect of 2020, the global health crisis has shaken up holiday shopping. Retailers kicked off sales in mid-Oct to coincide with AMAZON Prime Day. They've stretched out one-day sales events, giving shoppers less of a reason to rush to the store this Black Friday. One of the country's top retail trade groups said the global health crisis won't dampen enthusiasm for shopping. The National Retail Federation estimated holiday sales will be 3.6-5.2% year over year, amounting to $755-767B. Last year, they rose 4% to $729B. On average, holiday sales have increased 3.5% for the past 5 years. The trade group, however, said it expects more of those $s will be spent online, rather than in stores. It projected a 20-30% jump in online & other non-store sales compared to last year. Adobe anticipates Black Friday & Cyber Monday to be the 2 largest online sales days in history. It expects Black Friday sales will add up to $8.9-10.6B & online sales for the full holiday season will add up to $189B.
Hardly any lines. Empty parking lots. More employees than customers in stores. These are just some of the scenes playing out across the US the morning of Black Friday 2020, a shopping holiday that in the past has drawn hoards of people to stores to score doorbuster deals before daylight even breaks. But this year Black Friday looks a lot different. The coronavirus pandemic has instilled in many consumers a heightened sense of anxiety around going to stores. Most retailers had their doors closed on Thanksgiving, & opened at later hours the morning of Black Friday, as they moved more doorbuster deals online to allow people to shop safely from the comfort of their home. Even the Centers for Disease Control & Prevention has advised consumers to shop deals online on Black Friday, to use curbside pickup if they are venturing to stores, & to favor open-air shopping centers over enclosed malls.
Black Friday 2020 looks bleak at stores, malls, as shoppers stick to couch
The US set a fresh record for hospitalizations with the coronavirus illness COVID-19 on Thanksgiving Day, with more than 90K Americans in hospitals, the most since the start of the pandemic. The US counted at least 103K new cases on yesterday. That's below recent daily tallies that have come closer to 200K, but some states did not report their numbers for the holiday, which means the true tally is likely higher. There are now 90K COVID-19 patients in hospitals, breaking the record of 89.9K set a day earlier. Case numbers have been rising across the US in recent weeks & health-care workers are reported to be exhausted & stressed as hospitals & intensive-care unit beds fill. The governors of Iowa & North Dakota have reversed their stance on face masks & mandated them in public spaces. In medical news, the UK gov has asked its medicine regulator to evaluate the COVID-19 vaccine candidate being developed by AstraZeneca (AZN) & Oxford University, the first step toward getting it approved for deployment. CEO Pascal Soriot said that an additional study of the vaccine is needed following efficacy data released on Mon, which has since been questioned by a number of experts. The data showed the experimental vaccine was at least 70% effective in protecting individuals from Covid-19 in late-stage trials in the UK & Brazil. That rose to 90% when volunteers were given ½ a dose, followed by a full dose a month later. However, it was only 62% effective when 2 full doses were given.
U.S. sets record of more than 90,000 COVID-19 patients in hospitals and health-care workers warn situation is dire
Not much happening in sluggish trading. Buying is is concentrated largely in the sexy tech stocks while the Dow is close to its record.. Have a great holiday weekend!! 😀😀
Dow Jones Industrials