Dow jumped up 85 (nearing 23K), decliners barely ahead advancers & NAZ gained 18. The MLP index were off 2+ to 280 & the REIT index fell 1+ to the 356s. Junk bond funds fluctuated & Treasuries were sold. Oil climbed higher (more below) & gold dropped 8 to 1295.
AMJ (Alerian MLP Index tracking fund)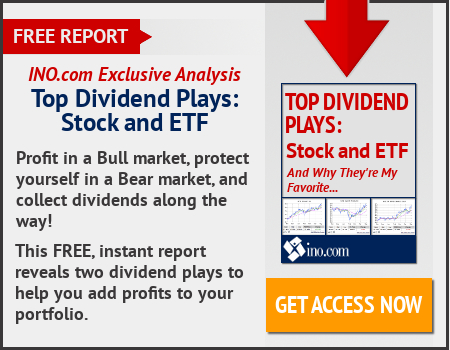 Senate Majority Leader Mitch McConnell says he & Pres Trump "have the same agenda" as they wrap up their meeting in the Oval Office. McConnell is pushing back against the notion that he & Trump are at odds. McConnell says, "we've been friends and acquaintances for a long time" & adds that they talk frequently on weekends. The senator says he & the pres are working on the budget, a tax overhaul & a funding bill to address the recent spate of hurricanes. McConnell adedd, "we're together totally on this agenda to move America forward." Trump says he & McConnell are "closer than ever before." Trump appeared with McConnel at an impromptu press conference at the White House. Trump says McConnell has been a "friend of mine for a long time" & that they are "fighting for the same thing." The pres says Reps are "close" on health care legislation & said they are working together on a tax overhaul. Trump & McConnell came to the Rose Garden to talk to reporters after they had lunch together at the White House.
Manufacturing activity in NY picked up this month, expanding at the fastest pace in 3 years. The Federal Reserve Bank of NY says its Empire State manufacturing index jumped to 30.2, the highest level since 2014 (any reading above zero points to expansion). Shipments of goods soared more than 11 points to 27.5, the NY Fed said. New orders fell nearly 7 points to 18, a reading that still indicates demand is solid. A measure of employment also rose, a sign that factories in the state are creating more jobs. Nationwide, manufacturers are benefiting from a healthy global economy & a decline in the $'s value, which makes US goods cheaper overseas. Automakers have also ramped up production to replace cars destroyed by recent hurricanes.
The Federal Reserve will probably need to raise interest rates in Dec & then 3 of 4 times "over the course of next year," assuming the US unemployment rate continues to fall & inflation rises, Boston Fed Pres Eric Rosengren said. If inflation reaches the Fed's goal while the unemployment rate, now at a 16-year low of 4.2%, is below 4% that may be a signal that the economy could be overheating, Rosengren suggested. To stabilize inflation at 2%, Rosengren said, "you might have to overshoot" by pushing rates higher than the level expected in a healthy economy. In Sep, Fed officials estimated that neutral rate to be 2.8%. The comments mark Rosengren, who does not vote on policy this year, as slightly more hawkish than most of his colleagues. The Fed left rates unchanged last month, but signaled it would likely raise them again in Dec, & 3 more times next year. Asked how he would feel if the next Fed chair wanted to enshrine a rule that suggests a faster pace of rate hikes into law, Rosengren sounded unbothered. "My hope would be that they were flexible and pragmatic enough that if the rule wasn't working particularly well that they would make adjustments," he said.
Oil prices jumped 1% as Iraqi forces entered the oil-rich city of Kirkuk, taking territory from Kurdish fighters & briefly cutting some crude output from OPEC's 2nd-largest producer. Iraq's Kurdistan briefly shut down some 350K barrels per day (bpd) of production from major fields Bai Hassan & Avana due to security concerns. Iraq launched the operation yewsterday as the crisis between Baghdad & the Kurdish Regional Gov (KRG) escalated. The KRG voted for independence in a Sep 25 referendum. West Texas Intermediate (WTI) crude was up 36¢ (0.7%) at $51.81 per barrel. The gov said its troops had taken control of Iraq's North Oil & the fields quickly resumed production. The KRG gov said oil continued to flow thru the export pipeline & it would take no steps to stop it. Still, the action unsettled the market. 600K bpd of oil is produced in the region & Turkey has threatened to shut a KRG-operated pipeline that goes to the Turkish port of Ceyhan at Baghdad's request.
Oil jumps 1%; fighting shuts output in Iraq's Kirkuk
The luncheon meeting & follow up orchestrated press conference may have eased some nerves by traders. At least the pres & McConnell made an effort to send the message that they are both working on getting bills thru Congress. There is not much time, even if they work until Christmas, to get a ton of work done. The Dow is just 44 away from reaching 23K. It rose up to 20K last Dec.
Dow Jones Industrials