Dow gave up 23, advancers slightly ahead of decliners & NAZ went up 6. The MLP index lost 3 to the 301s & the REIT index was up a fraction in the 339s. Junk bond funds did little & Treasuries found buyers after recent weakness. Oil slid back slightly in the 49s after going over 50 (see below) & gold declined.
AMJ (Alerian MLP Index tracking fund)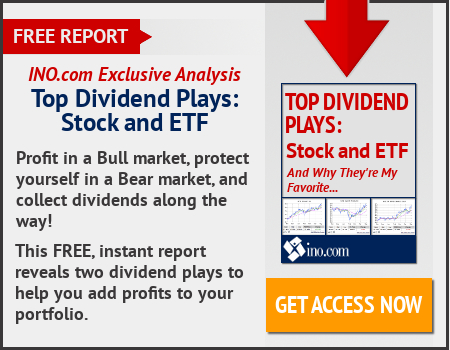 | | | | | | | |
| --- | --- | --- | --- | --- | --- | --- |
| CLN16.NYM | ....Light Sweet Crude Oil Futures,J | ....49.60 | ...0.04 | | (0.1%) | |
Federal Reserve Governor Jerome Powell laid out a clear argument for raising interest rates while stressing that global risks, including the Brexit vote in the week following the next meeting of the US central bank, meant there was no reason "to be in a hurry." "Depending on the incoming data and the evolving risks, another rate increase may be appropriate fairly soon," Powell said, adding that the pace of hikes "should be gradual." Explaining that he'd not yet made up his mind over whether to vote for a hike next month because he wants to assess incoming data, Powell said that "the risks of waiting are frankly not so great. This doesn't feel like an economy that's bubbling over." "You don't want to wait too long, but neither do you want to be in a hurry," he told the audience during a question and answer session following his speech.
Federal Reserve Bank of St. Louis pres James Bullard said risks associated with disappointing Chinese economic growth aren't going away & that such worries shouldn't keep the central bank from pursuing the best monetary policy for the country. The world's #2 economy has "many things going on and there are many challenges that they face," Bullard, who votes this year on the policy-setting FOMC, said. His prepared comments were a repeat of those he delivered yesterday. "There's some risk there that the economy might not perform up to expectations," Bullard said of China. "That's a risk that we live with every day and we're going to live with that every day for many, many years to come, so I think you can't be on pins and needles and say I'm not going to pursue the right policy for the U.S. because something bad might happen in that situation."
Oil pared earlier gains after touching $50 a barrel for the first time in more than 6 months as US crude upplies & production declined. Futures were little changed after earlier climbing over $50, the highest price since Oct 9. US stockpiles shrank more than expected last week, gov data showed, while supplies have also been curtailed in Nigeria, Venezuela & Canada.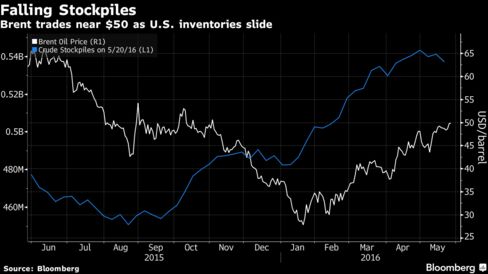 US crude production dropped for an 11th week to 8.77M barrels a day, the Energy Information Administration reported yesterday. Crude inventories slid 4.2M barrels last week, exceeding an expected drop of 2M & stockpiles at Cushing, Oklahoma, the nation's biggest oil-storage hub, fell 649K barrels.
A few weeks remain before the FOMC has its next meeting when those guys will decide what to do with interest rates. Comments today are suggesting an interest rate hike is still very much on the table. Oil has returned to its bullish ways, but higher prices are based on lower supplies from unstable countries & fires in Canada (which are being dealt with). Oil inventories continue to be at extraordinarily high levels. Meanwhile, the US economy is not doing as well as the bulls would like to see.
Dow Jones Industrials