Dow added 17, advancers over advancers 3-2 & NAZ went up 16. The MLP index was off 1+ to the 268s & the REIT index fell 2 to the 347s. Junk bond funds were mixed & Treasuries inched higher. Oil slid back pennies in the 54s & gold lost 7 to 1270.
AMJ (Alerian MLP Index tracking fund)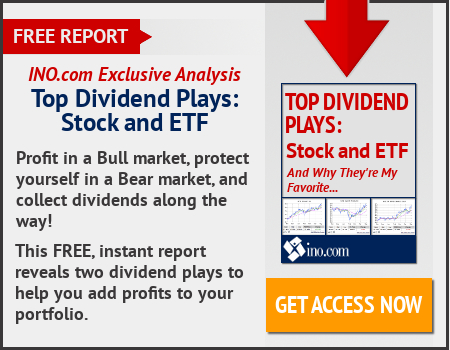 Stocks were lower yesterday on the heels of a report that Pres Trump's lower corp tax rate would be phased in over a number of years. But Senate Judiciary Committee Chairman Sen Chuck Grassley said that Reps have no plans of gradually lowering the corp tax rate. "On the Senate side we have not talked about phasing that in. We have talked about starting out with the 20% rate," Grassley said. Grassley, however, said he would be in favor of phasing it in if Senate Reps approved the budget, which allows $1.5T in tax cuts. "The only way that I'd be in favor of phasing it in is if there's no way you can stay within the $1.5 trillion figure that we have to as a result of the budget resolution," he added. "We have to fit in with that revenue raisers we have by broadening the tax base compared to what we reduced the rates, both individual and corporate." In Grassley's opinion, "it sends a bad signal" if the GOP doesn't go with the 20% tax rate. "Being that the president started out at 15 [percent], we are down to 20 [percent]. You can't really go below 23 [percent] under any circumstances for the reason that the other 35 industrialized nations, that's the average, and some are lower and some are going to go lower like the United Kingdom. So if we are going to be competitive we've got to stay at 20 [percent]," he said.
Pfizer (PFE), a Dow stock, Q3 profit more than doubled, while revenue remained largely flat. The largest US drugmaker posted EPS of 47¢, in Q3, up from 22¢ a year earlier. Revenue rose to $13.17B from $13.05B. The stock lost 27¢. If you would like to learn more about PFE, click on this link:
club.ino.com/trend/analysis/stock/PFE?a_aid=CD3289&a_bid=6ae5b6f7
Oil prices steadied after a week of gains as the prospect of increasing US exports dampened bullish sentiment that has driven Brent to more than 2-year highs above $60 per barrel. Iraq's move to increase oil exports from its southern ports by 220K barrels per day (bpd) to 3.45M bpd to make up for supply disruptions from its northern Kirkuk fields also weighed on prices. Benchmark Brent was down 6¢ at $60.84 a barrel, not far off Jul 2015 highs reached earlier this week, & up around 37% from its 2017 lows hit in Jun. US light crude was 10 cents lower at $54.05, still near its highest since Feb & also not far off its highest for more than 2 years. Traders & brokers said investors were adjusting positions after price rises of around 5% in Oct. US light crude has been trading at a discount of around $6.70 to Brent, making it attractive to refiners. US crude production has risen almost 13% since mid-2016 to 9.5M bpd. Bullish sentiment was fuelled by a pledge by OPEC, Russia & other exporters to hold back about 1.8M bpd in oil production to tighten markets. While the actual cuts aren't quite as high as the target, overall compliance has been strong. The pact runs to Mar 2018, but Saudi Arabia & Russia have voiced support to extend the agreement. OPEC is scheduled to meet officially on Nov. 30.
Dow Jones Industrials