Dow retreated 78, decliners over advancers better than 4-1 & NAZ lost 25. The MLP index sank 4+ to the 263s & the REIT index was off 2 to the 348s. Junk bond funds drifted lower & Treasuries were sold again. Oil was off pennies in the 52s & gold fell 2 to 1276.
AMJ (Alerian MLP Index tracking fund)
| | | | | | | |
| --- | --- | --- | --- | --- | --- | --- |
| CL=F | Crude Oil | 52.23 | | -0.24 | -0.5% | |
| | | | | | | |
| --- | --- | --- | --- | --- | --- | --- |
| GC=F | Gold | 1,275.90 | | -2.40 | -0.2% | |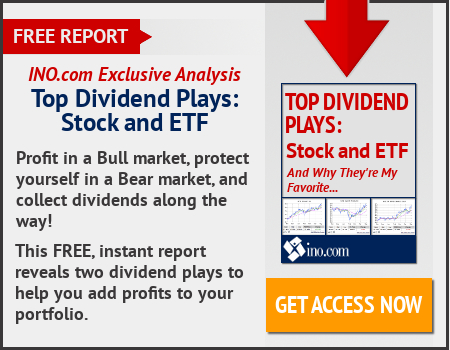 US purchases of new homes unexpectedly surged in Sep to the highest level in a decade as activity accelerated in the South after hurricanes Harvey & Irma, according to gov data. Single-family home sales rose 18.9% M/M to 667k annualized pace (est. 554K), the strongest since 2007. Purchases in the South surged 25.8% M/M to 405K rate, fastest in 10 years & sales in other regions also advanced. The median sales price increased 1.6% Y/Y to $319K. Supply of homes at current sales rate dropped to 5 months from 6 months with 279K new houses were on market at end of Sep. The biggest monthly gain in home sales since 1992 reflected an increase in the number of properties in which construction hadn't yet started. That level of 236K was the most since 2007 & signals residential building will strengthen in coming months as firms get busy filling orders. While the report showed particular strength in the South, possibly a reflection of increased demand following the storms, sales were firm in other parts of the country. A steady job market & low mortgage costs will help keep the housing recovery on track. New-home sales, tabulated when contracts get signed, account for about 10% of the market. They're considered a timelier barometer than purchases of previously owned homes, which are calculated when contracts close and are reported by the National Association of Realtors.
German companies are more optimistic than ever as they reap the benefits of global economic strength fueling demand from the world's 3rd-largest exporter. A measure of the nation's business climate rose to the highest level on record in Oct, exceeding a previous all-time high set just 3 months ago. The Ifo Institute, which surveys some 7K companies, has compiled the index for the unified German economy since 1991. The report, Ifo's first since Angela Merkel was reelected German chancellor last month, was published on the eve of the ECB's most critical decision in years, as officials decide how to wean the wider euro region off quantitative easing. It suggests Germany's strong growth performance this year will likely spill into the final qtr, supporting forecasts of the fastest annual expansion since 2011. Ifo said its measures of current economic conditions & of expectations, also rose. A separate survey of purchasing managers showed yesterday that companies are boosting job creation & raising prices in response to surging orders.
Germany Inc. Is Confident as Ever Reaping Fruits of Global Boom
The Rep tax cut plan that Pres Trump wants passed by the end of the year is unlikely to trigger a big deficit expansion because it will spur more investment and job growth, House Speaker Paul Ryan said. "We believe that we'll get faster economic growth," Ryan said. "We don't anticipate a big deficit effect from this tax reform because we will broaden the base and lower the rates, plug loopholes and get faster economic growth. ... Those things combined, we believe, will give us faster growth and a more resilient tax code." Dems have painted the tax plan as a gift to the rich & corp America that would balloon the federal deficit & add to the $20T. national debt. While the broad parameters of the tax proposal have been made public, detailed legislation has not yet been unveiled. One of the key elements of the plan is to slash the corp income tax rate to 20% from 35%. Ryan said the plan would help growth. "The reason we're trying to do it with this timeline is we want to get a 3 percent economy. We're sort of limping along, growing between 1 and 2 percent, and that is so far underneath our potential as a country," he said. Ryan previously said he wants the House to pass the tax bill by the Nov 23 Thanksgiving holiday. Securing passage by Congress of his tax plan is important to Trump, who has yet to score a major legislative win since taking office amid a steady stream of distractions & Rep infighting. Ryan predicted that Dem lawmakers would eventually back the tax plan. "At the end of the day, I do believe some Democrats will end up voting for this thing," he said. "It's hard for me to see why -- no matter what party you're from -- you'd want to vote against this."
Stocks are taking a rest after an advance that has been pretty much straight up since early Sep (shown below). Earnings today are coming in so-so. But the tax plan, key to extending the stock market rally, is moving forward, even if it is only one small step at a time. However stocks have been sliding lower for the last hour. Trading in the PM will be interesting to see if the bulls return.
Dow Jones Industrials