Dow rose 55, advancers over decliners 4-3 & NAZ gined 28. The MLP index was fractionally lower to the 282s & the REIT index lost pennies remaining a little over 350. Junk bond funds advanced & Treasuries gained in price. Oil dropped 1+ to a little over 50 & gold was off 6 to 1278.
AMJ (Alerian MLP Index tracking fund)
| | | | | | | |
| --- | --- | --- | --- | --- | --- | --- |
| CL=F | Crude Oil | 50.30 | | -1.37 | -2.7% | |
| | | | | | | |
| --- | --- | --- | --- | --- | --- | --- |
| GC=F | Gold | 1,277.60 | | -7.20 | -0.6% | |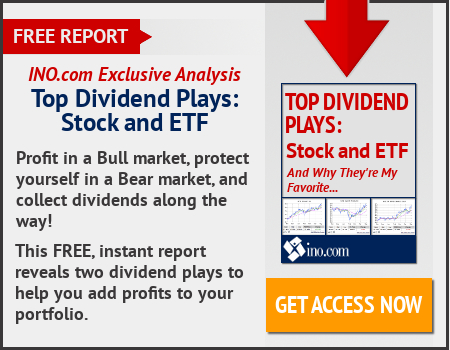 American manufacturing expanded last month at the fastest pace in 13 years, powered by robust order growth & healthy production, figures from the Institute for Supply Management showed. Factory index climbed to 60.8 (est. 58.1), the highest since May 2004, from 58.8; readings above 50 indicate expansion. The measure of new orders increased to 64.6, the strongest since Feb, from 60.3. The employment gauge rose to 60.3, the best reading in more than 6 years, from 59.9 & the index of prices paid advanced to 71.5, the highest since May 2011, from 62. The strength of the advances in the ISM's gauges probably includes the recovery & restarting of business following Hurricane Harvey. The storm forced the shutdowns of Houston-area refineries & chemical plants. Many retail establishments, including car dealerships, were flooded & merchandise destroyed. While increased factory bookings & production reflect a bounce-back from the storm, producers had already been on firmer footing because of improving global demand & an increase in US capital spending. Manufacturing has steadily expanded for the better part of 2 years as consumers continue to spend & businesses invest. The ISM also reported a pickup in its measure of exports as producers benefit from a $ that's weakened this year, making American-made goods more attractive to overseas purchasers. Orders will probably remain strong in coming months as a gauge of customer inventories held close to a 6-year low. What's more, the ISM's order backlogs index crept up to the highest level since Apr 2011, helping explain why more factories are stepping up hiring. ISM production measure rose to 3-month high of 62.2 in Sep from 61. The measure of export orders climbed to 57 from 55.5 & the gauge of order backlogs rose to 58 from 57.5.
Construction spending rebounded in Aug after 2 straight months of declines, boosted by increases in both private & public outlays. The Commerce Dept said that construction spending rose 0.5% to $1.21T. Jul construction outlays were revised sharply down to show a 1.2% plunge instead of the previously reported 0.6% drop. The forecast was for construction spending to rise 0.4% in Aug & construction spending increased 2.5% on a year-on-year basis. Hurricanes Harvey & Irma did not appear to have impacted the construction spending data as the responses from the Texas & Florida areas affected by the storms were "not significantly lower than normal." In Aug, spending on private residential projects increased 0.4%, rising for a 4th straight month. Spending on nonresidential structures increased 0.5%, snapping 2 straight monthly declines. In the wake of Harvey & Irma, nonresidential construction spending could fall in Sep. According to the Commerce Dept, Texas & Florida accounted for 22% of private nonresidential construction spending in 2016. Investment in nonresidential structures such as oil & gas wells has been slowing as the boost from recovering oil prices fizzles. Private construction projects spending increased 0.4%in Aug. Outlays on public construction projects rebounded 0.7% in Aug after slumping 3.3% in Jul. Spending on state & local gov construction projects increased 1.1% in August. Gains in Sep are likely to be curbed by the hurricanes. Texas & Florida accounted for 15% of state-&-locally owned construction spending in 2016.
US construction spending rebounds after two straight monthly declines
Greece's gov presented what it calls the last of the bailout-era state budgets, predicting economic growth of 2.4% & a significant budget surplus in 2018. In the draft 2018 budget, the economy is expected to expand 1.8% this year, up from no growth last year. The 2018 primary surplus, which excludes the cost of financing debt, is forecast at 3.6%. The gov has committed to high surpluses for years to come, to secure fiscal sustainability & help pay off its crippling debts. Greece has endured nearly 8 years of harsh austerity, required to right its public finances & receive rescue loans from its European partners & the IMF. The current program runs out in Aug 2018 & the gov says that will mark the end of international oversight of the country's finances. "This is the last budget (to be tabled) during the bailout programs," Deputy Finance Minister George Houliarakis said. He said 2018 budget targets are in line with bailout commitments & are expected to significantly exceed them in 2017. A Finance Ministry statement said that the anticipated "significant excess" of this year's savings targets would allow one-off welfare spending to help the worse-off. The country's cripplingly high public debt is set to increase from €319B ($376B) in 2017 to 328B in 2018. However, the anticipated economic growth means that as a percentage of GDP debt will fall from 176.8% in 2017 to 175.6% in 2018. Unemployment, currently the highest in the 19-member eurozone, is forecast to fall from 22% in 2017 to 20.8% in 2018.
Stocks began the new month & qtr with more buying. While manufacturing data looks good, other may not be rosy because hurricanes reduced economic activity. Dow is up an amazing 4.1K since the election to yet another new record. That's a solid 22% gain without any significant drop despite the chaos in DC. And safe haven gold continues to be sold.
Dow Jones Industrials