Dow fell back 20, decliners slightly ahead of advancers & NAZ was off 4. The MLP index lost 1+ to the 299s in what has been a dreary month & the REIT index was flattish in the 345s. Junk bond funds were mixed & Treasuries rose. Oil slumped to the low 48s & gold added 7 to 1273.
AMJ (Alerian MLP Index tracking fund)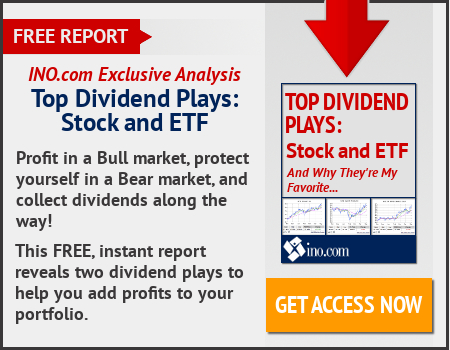 The US economy continued to grow "modestly" or "moderately" in nearly all regions in recent weeks, though new signs appeared that optimism has waned in some districts, a Federal Reserve survey showed. The Beige Book economic report, based on anecdotal information collected by the 12 regional Fed banks thru May 22, said several sectors from manufacturing to housing continued to expand slowly. Consumer spending softened, however, with many districts reporting little or no change in non-auto retail sales. "A majority of districts reported that firms expressed positive near-term outlooks; however, optimism waned somewhat in a few districts," according to the report. While policy makers are expected to raise interest rates in Jun, the survey's findings underlined the growing tension in the US economy, & among Fed officials, over seemingly contradictory signals from inflation & the labor market. Unemployment hit 4.4% in Apr, its lowest in a decade. Despite that, the Fed's preferred gauge of inflation, after stripping out food & energy, rose just 1.5% in the 12 months thru Apr, the 3rd straight month it has slowed. "Labor markets continued to tighten, with most districts citing shortages across a broadening range of occupations and regions," the report said. Still, "most firms across the districts noted little change to the recent trend of modest to moderate wage growth." Many firms reported offering higher wages to attract workers "where shortages were most severe." While costs for some commodities rose, prices, overall, "were little changed from the prior report, with most districts reporting modest increases," the Beige Book said. Projections from Fed officials published in Mar put the FOMC on a course for 2 additional rate increases this year, following a hike that month. Minutes from the FOMC May 2-3 meeting did nothing to alter that outlook & showed officials expect to raise rates again "soon."
Greece's prime minister said he will only accept a deal to restart loan payments from intl bailout lenders if it soothes edgy investors enough for the debt-heavy country to "swiftly" tap markets with trial bond issues. Alexis Tsipras said Greece will work hard over the next 2 weeks with its European partners & the IMF to reach a "clear" solution by the next meeting of eurozone finance ministers on Jun 15. "A clear solution for the Greek side will not create, or intensify, insecurity for investors," he added. "(That would be) a solution that secures stability, guarantees a dynamic for economic recovery and opens the way for Greece to tap money markets — initially, and swiftly, through trial issues," that will allow the country to cover its borrowing needs from markets after its bailout program ends in Sep 2018, Tsipras said. "That is the measure of success," he continued. Earlier today, the EU finance commissioner urged rescue lenders to "act responsibly" & reach an agreement with Greece. Pierre Moscovici said Athens had "delivered on its commitments" on reforms & budget cuts. Greece is racing to conclude the deal ahead of a Jul spike in loan repayments & earlier this month agreed to another round of austerity cuts that will see pensioners and salaried employees lose more of their income thru 2020. "We will do everything to conclude as soon as possible," Moscovici said. "I will continue in the name of the (European) Commission to urge that all players act responsibly." The IMF & lead eurozone lender Germany are at odds over the degree of relief needed to make Greece's massive national debt sustainable. According to Greek officials, the IMF believes European projections that long-term economic growth in Greece can be maintained at 1.3% are too optimistic. Moscovici maintained that the 1.3% target was realistic.
Americans retreated from signing contracts to buy homes in Apr for the 2nd straight month, a possible sign that a declining number of homes on the market are stifling sales during the traditional spring buying season. The National Association of Realtors says that its pending home sales index fell 1.3% in Apr to 109.8, after slipping 0.9% in Mar to 111.3. Potential buyers are crowding open houses in many neighborhoods because there are fewer sales listings. The number of properties for sales has plunged 9% over the past year to 1.93M, according to the Realtors. Pending sales contracts are a barometer of future purchases. A sale is typically completed a month or 2 after a contract is signed.
Forget the drive-thru, McDonald's, a Dow stock & Dividend Aristoctat, could be coming to your driveway. The CEO said that the number of restaurants available to deliver Big Macs, Chicken McNuggets & fries is expanding by another 1K this week, bringing the total to more than 2K. New locations include the New York metro area, Seattle, Denver & more. CEO Steve Easterbrook says MCD will have 3½K restaurants on the UberEats app by the end of Jun. The world's largest fast-food chain had announced 2 weeks ago that "McDelivery" through the UberEats app was available in 1K US locations. Uber says its delivery fee varies depending on the city, but that it is generally a flat $4.99. Easterbrook says MCD was encouraged by early delivery results, particularly with younger customers with late-night appetites. The stock rose 96¢. If you would like to learn more about MCD, click on this link:
club.ino.com/trend/analysis/stock/MCD?a_aid=CD3289&a_bid=6ae5b6f7
McDonald's (MCD)
Stocks were higher in May. The Dow had a modest advance & barely finished above21K while NAZ jumped up more than 2% to new records. Trump had a good overseas trip until Europe, then it was so-so. Investor enthusiasm mirrored his changing fortunes on the trip. Back in DC, the dysfunctional mess continues where it was when he left off. The latest on the Paris accord is it looks like he will back out for the sake of more jobs in the US. However, that situation remains fluid.
Dow Jones Industrials