Dow lost 27, advancers over decliners 4-3 & NAZ surged 44. The MLP index was fractionally higher in the 316s & the REIT index went up 2+ to the 348s. Junk bond funds were mixed & Treasuries declined in price. Oil fell (more below) & gold dropped 10 to 1258 while NAZ was rising.
AMJ (Alerian MLP Index tracking fund)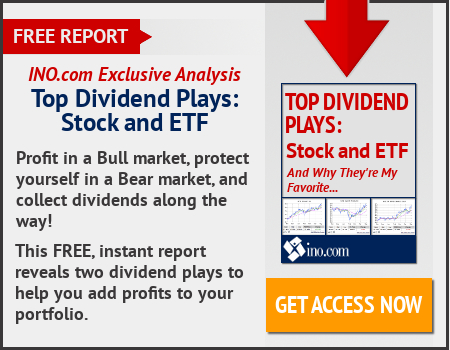 Pres Trump said he's actively considering a breakup of giant Wall Street banks, giving a push to efforts to revive a Depression-era law separating consumer & investment banking. "I'm looking at that right now," he said of breaking up banks. "There's some people that want to go back to the old system, right? So we're going to look at that." Trump also said he's open to increasing the gas tax to fund infrastructure development, in a further sign that policies unpopular with the Rep establishment are under consideration in the White House. He described higher gas taxes as acceptable to truckers -- "I have one friend who's a big trucker," he said -- as long as the proceeds are dedicated to improving US highways. In other news, Trump also said he'd be willing to meet with North Korean dictator Kim Jong Un, against the recommendations of his political advisers, to avert a military confrontation. In addition, he also said that a Rep replacement for the ObamaCare would protect Americans with pre-existing conditions at least as well as under Obamacare. During the presidential campaign, Trump called for a "21st century" version of the 1933 Glass-Steagall law that required the separation of consumer & investment banking. The 2016 Republican party platform also backed restoring the legal barrier, which was repealed in 1999 under a financial deregulation signed by then-Pres Clinton. Some lawmakers blame the repeal for contributing to the 2008 financial crisis, an argument that Wall Street flatly rejects. Trump couldn't unilaterally restore the law; Congress would have to pass a new version. Trump officials, including Treasury Sec Steve Mnuchin & National Economic Council Director Gary Cohn, have offered support for bringing back some version of Glass-Steagall, though they've offered scant details on an updated approach. Both Mnuchin & Cohn are former bankers who worked for Goldman Sachs (GS), a Dow stock.
Trump Weighs Breaking Up Wall Street Banks, Raising U.S. Gas Tax
Mnuchin said an overhaul of the tax system, regulatory reform & better trade deals will help produce 3% US economic growth within 2 years. Returning health in the job market, a 12% rise in stock prices since Trump's election & consumer sentiment at the highest in 16 years are painting an optimistic picture of the economy. Even so, the economy expanded at its slowest pace in 3 years at 0.7% in Q1, underlining the challenges of an administration aiming for 3% or higher annual growth. It'll probably take 2 years to reach 3% growth "& then we can have a sustained level," Mnuchin added. The Trump administration has placed an overhaul of the tax system, describing it as the biggest reform in history, at the top of its legislative agenda. A blueprint released last week includes proposals to slash taxes for business & individuals, simplify the system for filers & close loopholes for the rich, relying on faster economic growth to offset the losses from tax cuts. The goal is for a tax-reform package to be signed into law this year. The tax plan is "our version" of a job creation bill, Mnuchin said. The difference between 2% & 3% annual growth can generate $2T in revenue over about 10 years, he said. Plans for regulatory "relief" & re-examining trade deals that aren't fair to the US will also stoke growth, Mnuchin added. The IMF forecasts the US economy will expand at 2.3% this year & 2.5% in 2018.
Stocks rose, boosted by gains in Apple (AAPL & a Dow stock) & other big tech stocks that more than offset weak economic data & pushed the NAZ to another record high. AAPL shares jumped more than 2% to a record high, boosting all 3 major stock indices. The iPhone maker is due to report its results tomorrow. The S&P 500 technology index, best performing major group this year, climbed 0.9%, with Microsoft (MSFT & another Dow stock) & Facebook (FB) also hitting record highs. Investors braced for another heavy week of Q1 corp results in an earnings season that has exceeded expectations. Overall, profits at S&P 500 companies are estimated to have risen 13.6% in Q1, the most since 2011. Market watchers have been looking for results to help justify stock valuations, as the S&P 500 has been trading about 20% above its long-term average, based on forward earnings estimates.
Tech Propels Wall Street as Nasdaq Sets Record
The Atlanta Fed tracker of GDP points to a strong rebound for Q2 after the slowest qtr in 3 years. The GDPNow model forecasts 4.3% growth. That would be the strongest growth since the 5% gain in Q3-2014.
Oil slipped 1% today as rising crude output on Libya & the US countered OPEC-led production cuts aimed at clearing a supply glut. Signs of slower-than-expected growth in manufacturing in China & a weaker figure for US manufacturing sentiment also weighed on expectations for oil demand & the market. US crude for Jun dropped 49¢ (1%) to $48.84 a barrel but volume was light. US oil prices have declined in 9 of the last 13 sessions. US crude has lost nearly 9% since Apr 11, weighed down by the market's impatience with the slow pace of inventory drawdown around the world even after major oil producers agreed late last year to cut production by 1.8M barrels per day for H1. OPEC participating non-OPEC countries meet on May 25 to discuss whether to extend that reduction. Given that inventories remain high & prices are half their mid-2014 level, OPEC members including top exporter Saudi Arabia support extend the curbs. Libya's National Oil Company said production has risen above 760K bpd, highest since Dec 2014, with plans to keep boosting production. That OPEC member had been excluded from production cut estimates because armed conflict had sapped overall production. Despite OPEC's efforts, the oil glut has been slow to shift. Iran's oil minister said that OPEC & non-OPEC producers had given positive signals for an extension of output cuts, which Tehran would back. US drillers added 9 oil rigs last week, bringing the count to the most since Apr 2015 & crude output in the US is at its highest since Aug 2015.
Oil Slips 1 Pct as Rising Output Faces Weak Demand Worries
Federal agencies will remain open at week's end, bringing a sense of calm to stock traders. Earnings are generally looking good & the markets were not disturbed by comments Trump is making to break up big banks. More economic data will be coming this week, highlighted by the Apr jobs report on Fri. They are expected to be routine. Mnuchin's comments about stronger growth for the economy is binging out buyers for tech stocks. Surging prices for tech stocks are not being matched by as much enthusiasm for ordinary stocks (i.e. the Dow). To continue the strength in NAZ, a lot will be riding on AAPL earnings tomorrow.
Dow Jones Industrials