Dow gave back 2, decliners above advancers almost 5-4 & NAZ gained 20. The MLP index was off 1+ to the 309s & the REIT index lost 2 to the 339s. Junk bond funds barely moved & Treasuries were purchased. Oil was pennies lower & gold went higher (more on both below).
AMJ (Alerian MLP Index tracking fund)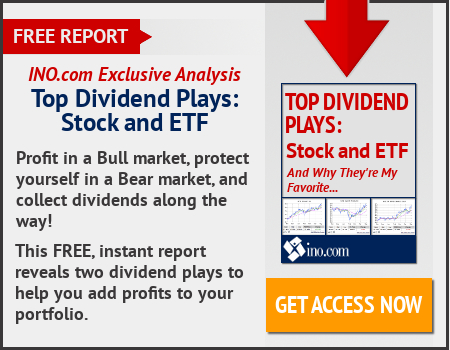 The United Nations is predicting expanding global economic growth in the next 2 years, spurred by stronger growth in the last 6 months & a modest recovery in trade & investment. In its mid-year update released, the UN said the acceleration is underpinned by firm economic growth in many developed countries &rengthened prospects in countries in transition. But the UN report added "the outlook for some developing regions has deteriorated since January" and "prospec&and west Africa as well as in South America in 2017-2018. The overall forecast global economic growth of 2.7% this year & 2.9% in 2018 compared with a revised figure of 2.3% in 2016.
Home Depot, a Dow stock, continued to buck industry-wide headwinds that have plagued other retailers in recent months, posting better-than-expected quarterly results & a 5.5% jump in store sales. A strong housing market has allowed HD to thrive, due to an increase on spending for home goods & improvement projects. Meanwhile, prominent rivals are struggling to adjust to a shifting marketplace. Revenue at traditional brick-&-mortar retailers has dropped amid a downshift in shopper turnout & spending as more consumers shop online. Q1 sales rose 4.9% to $23.9B, beating aestimates. EPS were $1.67. Company execs also raised full-year guidance amid the strong report. "While U.S. GDP forecasts are mixed, housing continues to be a growing asset class and our sales thus far in May have been very good," CFO Carol Tomé said. US consumer spending rose just 0.3% in Q1 while residential investment jumped 13.7% over the same period. Spending on home improvement goods like building materials & gardening supplies rose 9.3% in Apr compared to one year earlier, according to Commerce Dept. That increase in spending coincides with an improving housing market & increased personal wages. CEO touted the "robust" ecommerce sector as a crucial aspect of its strong results. Online sales grew 23%, with 45% of online customers opting to pick up their purchases at brick-&-mortar locations. Recent improvements to online customer service, such as an updated mobile app & redesigned website, helped to drive sales. The marriage of online & in-store shopping "creates growth opportunities for Home Depot," Menear added. The stock rose 93¢. If you would like to learn more about on this link:
club.ino.com/trend/analysis/stock/HD?a_aid=CD3289&a_bid=6ae5b6f7
Home Depot (HD)
Oil prices were little changed as the market awaited direction from weekly US inventory data & as Kuwait joined top producers Saudi Arabia & Russia in support of prolonging supply cuts thru Mar 2018 to reduce a global crude glut. US crude oil inventories were expected to fall by around 2.3M barrels last week. That would be crude's 6th straight weekly decline after hitting a record high at the end of Mar. Oil has risen more than $5 since hitting 5-month lows 11 days ago. Kuwait's oil minister backed the previous day's agreement by Saudi Arabia & Russia on the need to extend a crude output cut by OPEC & other producing countries of 1.8M barrels per day (bpd) until the end of Mar next year. Other OPEC states are expected to support the move at a meeting on May 25. Russian Energy Minister Alexander Novak said the proposed extension of output cuts aimed to bring global commercial oil inventories down to the 5-year average and stabilize the market.
Oil Flat, Watching for U.S. Inventory Data, OPEC News
Gold prices ended higher for a 5th straight session, holding ground at their highest finish in about 2 weeks. Prices for the precious metal found support as the $ fell against its major currency rivals in the wake of reports that Pres Trump shared classified information with top Russian officials last week. Jun gold rose $6.40 (0.5%) to settle at $1236 an ounce. Prices settled at their highest since May 3.
Stocks are just meandering. Economic news has been fairly good but the goings on in DC are hard to take for anybody. Unorganized chaos is difficult to make sense out of. And that is taking attention away from important issues for investors like reworking health care (which is a disaster), a new tax plan & more trade deals to improve the US economy. If stocks want to extend their 6 month rally, DC has to calm down & get back to "real" work.
Dow Jones Industrials