Dow went up 36. decliners just ahead of advancers & NAZ added all of 3 (for another record). The MLP index lost 1+ to the 315s & the REIT index was off a fraction to the 347s. Junk bond funds were mixed & Treasuries climbed higher. Oil dropped more than 1 to the 47s (more below) & gold inched up 2 to the 1257s.
AMJ (Alerian MLP Index tracking fund)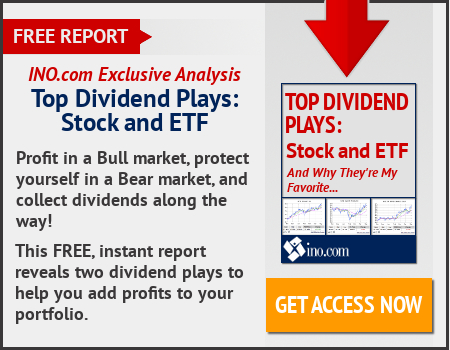 Oil prices dropped to the lowest level in more than a month as the US crude glut is seen moving to brimming fuel tanks. Futures fell over 1%. US crude supplies are forecast to have decreased, while inventories of gasoline & distillate fuel are seen rising before a report from the Energy Information Administration tomorrow. Prices rose earlier after data showed Russia's oil production continued to decline in Apr as the country implements curbs agreed to with OPEC. Oil has fallen the past 2 weeks on concern that increasing US crude production will offset efforts by OPEC & its allies to eliminate a global supply glut. OPEC will meet again May 25 to decide whether to extend the cuts thru H2. There seems to a be a general consensus to do so, Khalid Al-Falih, the Saudi minister of energy & industry, said last week. Industry data showed American rigs targeting oil rose to the highest level in 2 years. West Texas Intermediate for Jun delivery dropped 49¢ (1%) earlier to $48.35 a barrel after falling 1% to $48.84 yesterday, the lowest settlement since Mar 28. US gasoline supplies probably rose 1M barrels & inventories of distillate fuel, a category that includes diesel & heating oil, increased 1M barrels last week. Crude stockpiles are forecast to have dropped by 3.5M barrels. Russian crude output fell 0.5% to 10,995M barrels a day in Apr, according to the Russian Energy Ministry. The monthly average is about 252K barrels a day below the Oct level, the reference point for the curbs. Energy Minister Alexander Novak said last week that Russia would reach the full 300K pledged cut by Apr 30. OPEC output fell by 40K barrels a day to 31,895M barrels in Apr. Iraq, the 2nd-biggest producer in the group, & Venezuela came closer to their targets. Among the 10 members bound by the caps, compliance strengthened to 102% from 89% in Mar, the survey showed. Total output, including Libya & Nigeria, remains 135K barrels a day above target, putting the group about 90% of the way toward its goal. All countries participating in the cuts must agree to any extension, United Arab Emirates Energy Minister Suhail Al Mazrouei said.
Oil Falls as Forecast U.S. Fuel-Supply Gain Counters Crude Drop
Pfizer,a Dow stock, beat expectations for Q1 profit thanks to reduced spending on operations & legal costs, plus strong sales of key new drugs & longtime blockbuster pain treatment Lyrica. But dipped 1% as competition intensified from rival brands & generic copycats. PFE is near the end of a years-long stretch in which generic competition cut into revenue from its one-time blockbuster drugs, including cholesterol, heart & pain drugs. Near-copies of Enbrel, an injected immune disorder drug it sells overseas, cut sales 18% to $588M, for example. This year, drugs with sales of about $2.5B face generic competition, including Viagra, which gets its first US generic competition late this year. PFE, which has boosted sales & its pipeline of future drugs thru acquisitions in the past, completed 2 purchases & an asset sale since Jan of 2016. CEO Ian Read said that the company will continue to look for deals, but is also monitoring potential changes in tax law & health care policy. EPS was 51¢, up from 49¢ a year earlier. Adjusted EPS was 69¢, 2¢ more than expected. Revenue totaled $12.8B, missing forecasts for $13.04B. Sales of patent-protected newer drugs rose 5% to $7.4B. Sales of Prevnar 13, the top-selling vaccine ever, fell 7% to $1.4B. The company made $1.13B from fibromyalgia & pain treatment Lyrica, up 7%, & $679M from new breast cancer drug Ibrance, up 59%. Sales of older drugs with expired patents fell 10%, to $5.36B & consumer health sales increased 3% to $848M. The company reaffirmed its Jan forecast for full-year EPS of $2.50-2.60 on revenue of $52-54B. The stock lost 17¢. If you would like to learn more about PFE, click on this link:
club.ino.com/trend/analysis/stock/PFE?a_aid=CD3289&a_bid=6ae5b6f7
Pfizer (PFE)
Strict cost controls, along with surging sales of its 2 newest medicines & a surprisingly strong performance from its entire vaccine portfolio pushed Merck, another Dow stock, beyond most expectations for Q1 & the company boosted its outlook for the year. It has begun a new cycle in which sales of its latest drugs grow as revenue fades for older drugs facing new generic competition, particularly its blockbuster cholesterol pills Zetia & Vytorin. Other drugs are facing more brand-name competition. Meanwhile the crucial diabetes franchise, already under pressure from insurers for bigger discounts, was hurt by a shift in the timing of orders by large US purchasers. Combined sales of its Januvia & Janumet diabetes treatments dipped 5% to $1.34B. The new drugs are picking up the slack, however. Sales of Zepatier, the hepatitis C drug launched a year ago, rocketed to $378M, a pace that will soon make it a blockbuster with annual sales topping $1B. Revenue from the cancer medicine Keytruda, one of the top new immuno-oncology drugs that harness the immune system to fight cancer, more than doubled to $584M. It's approved for treating melanoma, head & neck cancer, & lung cancer, a fiercely competitive category in which it's the market leader. Keytruda also has pending approvals for bladder cancer, for a rare cancer caused by DNA repair defects & for treating lung cancer in combination with chemotherapy. The latter use could be approved by the middle of next week. EPS was 56¢, up from 40¢ a year earlier. EPS, adjusted for one-time gains & costs, were 88¢, a nickel above what was expected. "We're seeing strong performance across all elements of Merck's businesses," CEO Kenneth Frazier said. The company slashed spending on manufacturing & materials 16% to $3.02B, while boosting spending on research & development 8% to $1.8B. The drugmaker posted revenue of $9.43B, also topping forecasts for $9.29B. The prescription drugs business produced $8.19B of that revenue, up 1%, while its animal health unit had sales of $939M, up 13%. MRK raised its financial forecast for the year, saying it expects earnings of $2.51-2.63, including one-time items, up from the Jan forecast of $2.47-2.62. It now expects revenue of $39.1-40.3B, up from its Jan forecast for $38.6-$40.1B. The stock rose 32¢. If you would like to learn more about MRK, click on this link:
club.ino.com/trend/analysis/stock/MRK?a_aid=CD3289&a_bid=6ae5b6f7
Merck (MRK)
Today was another restful day in the stock market as has been the case for much of the last 2 months. Dow has been unable to crack thru into new high territory while NAZ has been able to. Apple (AAPL), a Dow & NAZ stock, is now worth more than $775B, establishing it once again as the company with the largest market value in the world. Earnings are coming shortly. Meanwhile there is plenty of activity in DC & North Korea looks like it wants to be more active.
Dow Jones Industrials