Dow gave back 43, decliners over advancers about 2-1 & NAZ fell 35. The MLP index was off 1 to the 314s & the REIT index lost 1+ to 346. Junk bond funds hardly budged & Treasuries inched higher. Oil rose (more below) & gold slid lower to 1250.
AMJ (Alerian MLP Index tracking fund)
CL=F
GC=F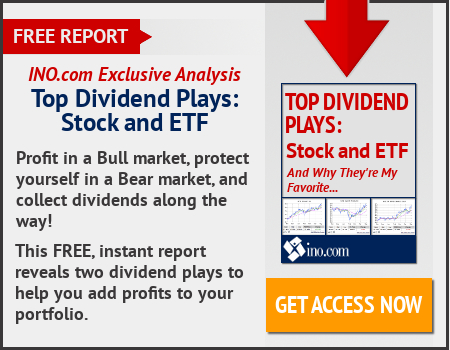 Companies added workers to US payrolls at a steady pace in Apr with increases across industries, data from the ADP Research Institute. Private payrolls climbed 177K (forecast was 175K) after a 255K gain in Mar that was revised from initial reading of 263K. Goods-producing industries boosted headcounts by 12K & service providers increased payrolls by 165K. The data on company hiring adds some color to Fed officials' discussions on the labor market today as they close out their 2-day meeting. A strengthening labor market is pushing central bankers to proceed with further interest-rate increases this year as they also work to pare the Fed's $4.5T balance sheet. The ADP figures have shown a spotty relationship with the gov monthly payrolls tallies, particularly in Mar when the group's reading was almost triple the Labor Dept's gain in private employment. Companies employing 500 or more workers added 38K to staff; payrolls rose by 78K at medium-sized businesses (50-499 employees) & small companies boosted staffs by 61K.
Crude rebounded from a 6-week low on signs the US supply glut is easing & as Russia signaled support for extending output cuts with OPEC. Futures rose over 1%. US crude stockpiles fell 4.16M barrels last week, the American Petroleum Institute was said to report, & gasoline & distillate-fuel supplies slipped. The gov data that will be released later today, which is forecast to also show an inventory drop. Russia believes that its accord to cut production alongside OPEC & other producers should be extended. Oil has fallen the past 2 weeks on concern that increasing US output will offset efforts by OPEC & its allies to eliminate a global glut. OPEC will meet again May 25 in Vienna to decide whether to extend the cuts thru H2. West Texas Intermediate for Jun delivery rose 13¢ to $47.79 a barrel in early trading. Futures tumbled 2.4% to $47.66 yesterday, the lowest since Mar 21. Russia considers it sensible to extend the existing deal for at least 6 months given current market dynamics. Russia exceeded its target of cutting production by 300K barrels a day from Oct levels by 790 barrels a day on May 1, according to a leaker. OPEC deepened production cuts last month, with overall output dropping 40K barrels a day. Compliance among 10 OPEC members bound by the reduction deal strengthened to 102% from 89% in Mar, according to the latest estimate.
Office of Management & Budget Director Mick Mulvaney said there could be a breakthrough this week with health care. "I think they are real close. I'm hearing this morning that Congressman Fred Upton from Mich has an idea on how to sort of address some of the issues he sees in the bill," Mulvaney said. Upton, who previously chaired the House Energy & Commerce Committee, dealt a major blow to the current GOP health care bill today, saying he would vote against it over concerns about pre-existing conditions. "I don't share those concerns, but I respect Fred's position. He's the former chairman of the committee that has oversight over health care on the Hill, so certainly he has the right to check in on the bill," he said. So far, the GOP is short of the 216 votes needed to pass the latest bill, but Mulvaney remains confident that it could pass by the end of the week. "We welcome his input and if he's got some ideas that would be acceptable to everybody else and how to fix that in his mind, that may be the lynch pin that we get to get the moderates to support the bill as well," he said. He added: "These are not supposed to be pre-cooked deals done in back rooms, they are supposed to be out in the open. Let the lawmakers make some law, let the president participate in the process and who knows, at the end, we might get a really, really good piece of legislation."
Apple (AAPL, a Dow & NAZ stock) had modestly disappointing iPhone sales & the stock is off more than 1%, dragging down the Dow & NAZ. More importantly, the Reps are trying to push thru legislation for a new healthcare bill. But that is up in the air. Its importance is significant because it will help define how tax reform will go. Then there is Janet. Her meeting will be over in a couple of hours & she will discuss the results. Major changes are not expected, but every word she says counts for a lot.
Dow Jones Industrials