Dow jumped up 83, advancers over decliners nearly 2-1 & NAZ added 37. The MLP index was flat at 311 & the REIT index went up 1+ to the 349s. Junk bond funds hardly changed & Treasuries slid back a tad. Oil was lower & gold inched up 1.
AMJ (Alerian MLP Index tracking fund)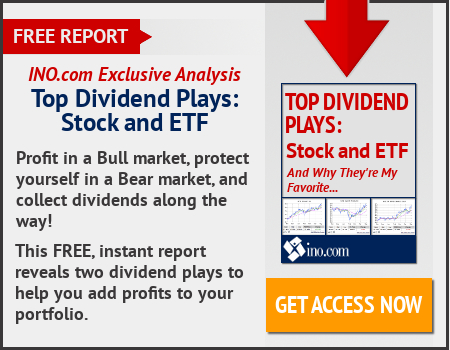 OPEC extended oil production cuts for 9 more months after last year's landmark agreement failed to eliminate the global oversupply or achieve a sustained price recovery. Members agreed to prolong their accord thru Mar. OPEC is not including an option to add 3 more months beyond that. Oil fell. 6 months after forming an unprecedented coalition of 24 nations & delivering output reductions that exceeded expectations, resurgent production from US shale fields has meant oil inventories remain well above target. While supplies are shrinking, ministers acknowledged that the surplus built up during 3 years of overproduction won't clear until at least the end of 2017. Benchmark Brent crude traded at $53.40 a barrel, down 1%, after earlier sliding 2.3%. OPEC has submitted its extension proposal to its non-member partners before talks on their continuing participation take place later. 11 non-members including Russia joined the original deal in Dec, bringing total supply-reduction pledges to about 1.8M barrels a day. The curbs were intended to last 6 months from Jan, but confidence in the deal, which boosted prices as much as 20%, waned as inventories remained stubbornly high & US output surged. Saudi Oil Minister Khalid Al-Falih insisted that the cuts are working, saying stockpile reductions will accelerate in Q3 & inventory levels will come down to the 5-year average in Q1-2018. While he expects a "healthy return" for US shale, that won't derail OPEC's goals 9 a 9-month extension will "do the trick," he added.
OPEC Extends Oil Cuts for Nine Months to End Global Glut
Slightly more people sought US unemployment benefits last week, but jobless claims remained at historically low levels. The Labor Dept says applications for weekly unemployment aid rose 1K to 234K & the 4-week average, a less volatile figure, fell 5K to 235K. Applications are a close indication of layoffs & they have been below 300K, a historically low figure, for 116 weeks. That's the longest streak since 1970. The ultra-low figure adds to evidence that companies are holding onto workers & hiring at a steady pace. Americans are spending more, factories have cranked up output & home sales are strong, boosting the economy after it barely expanded in Q1.
HP Inc, which was created through the breakup of Hewlett-Packard, reported better-than-expected quarterly revenue, boosted by a stabilizing PC market & a recovery in its printer business. The personal systems, which includes notebooks & desktops, & print business grew in the same qtr for the first time since 2010, CEO Dion Weisler said. Revenue from personal systems business jumped 9.6% to $7.66B in fiscal Q2. Worldwide shipments of PCs rose for the first time in 5 years in Q1-2017, with HP taking the top spot, according to research firm IDC. The PC market has benefited as businesses replace or upgrade their older systems as part of their refresh cycle. Revenue from the printer & copier business rose 2.3% to $4.74B, its first rise in at least a year. However, EPS from continuing operations fell to 33¢ from 38¢ a year earlier. Excluding items, EPS was 40¢. Net revenue rose about 7% to $12.39B. Analysts were expecting adjusted EPS of 39¢ on revenue of $11.94B. The stock was off 40¢.
If you would like to learn more about HPQ, click on this link:
club.ino.com/trend/analysis/stock/HPQ?a_aid=CD3289&a_bid=6ae5b6f7
HP Inc. (HPQ)
Traders are buying, encouraged by Trump's successful overseas trip. The G-7 meeting is coming up & the foreign ministers will find out more about Trump's ideas on trade. The S&P 500 & NAZ are at record levels while Dow is just below its record at the start of Mar. Another to look at it is that the Dow is even after 3 months.
Dow Jones Industrials