Dow dropped 32, advancers over decliners about 2-1 & NAZ added 8 for another record. The MLP index shot up 4+ to 310 & the REIT index gained 2+ to the 342s. Junk bond funds crawled higher & Treasuries were off slightly. Oil jumped up to the 47s on a favorable inventory report (more below) & gold edged higher to 1219.
Dow Jones Industrials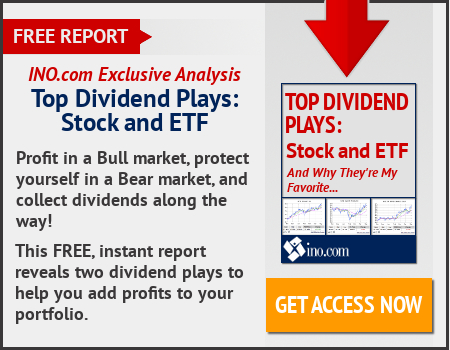 The federal gov ran the 2nd highest monthly surplus on record this Apr as tax revenues were pushed higher by a change in the deadline for corp tax payments. In its monthly budget report, the Treasury Dept said that the surplus for Apr totaled $182.4B, the 2nd largest surplus after a record $189.8B surplus set in Apr 2001. The gov generally runs surpluses in Apr reflecting the annual tax deadlines. This year's surplus was inflated because of a deadline change that allowed corps until Apr to make their final tax payments for last year. The deadline had previously been Mar. Thru the first 7 months of the current budget year, the gov is running a deficit of $344.4B, down 2.4% from the same period a year ago. The Congressional Budget Office is projecting that the deficit for the full budget year, which ends on Sep 30, will decline 4.6% to $559. That would compares to a 2016 deficit of $585.6B. The CBO deficit estimate is based on current law remaining unchanged. Pres Trump has called for a program of tax cuts for individuals & businesses, & increased gov spending in such areas as the military & repairing the nation's aging infrastructure. The CBO has not been able to project how much impact Trump's proposals will have on this year's deficit or in future years because so far the administration has not released its full budget outline. That document is expected to come out later this month. For the first 7 months of this, revenues total $1.93T, up 0.6% from the same period a year ago while while spending totaled $2.27T, up 0.2% from the same period last year.
Oil prices rose more than 3½%, bolstered by the biggest one-week drop in US inventories so far this year, & after Iraq & Algeria joined Saudi Arabia in supporting an extension to OPEC supply cuts. Concerns about rising output from the US, Libya & Nigeria still pressured prices, however. Some analysts questioned whether the staying power of the sharp price rebound after the US Energy Information Administration said crude inventories fell 5.2M barrels last week, much more than the 1.8M-barrel slide predicted. Gasoline & distillate stocks also fell, supporting a market that has sold off in recent weeks due to persistently high US inventories. US light crude oil was $1.81 higher at $47.69 a barrel. Futures contracts closed yesterday at the 2nd lowest levels since Nov 29, the day before OPEC announced it would cut output in H1-2017. Prices surged after that deal, but have come under pressure in recent weeks as US production has climbed, undermining OPEC-led efforts to reduce a global crude glut. Also supporting prices were comments from Algeria's energy minister that Algeria & Iraq favor extending global supply cuts when OPEC meets this month
Oil Jumps on Drop in U.S. Petroleum Stocks, Possible OPEC Cut Extension
Boeing, a Dow stock, is suspending test flights of a new commercial airplane because of possible problems with a key engine part. The company said it was notified of a potential manufacturing-quality issue by CFM, which makes the engines that are going on the Boeing 737 Max. BA says it has not experienced any issues with the low-pressure turbine discs during on-ground testing & test flights of the new plane. BA still plans to begin deliveries of the plane later this month & production will continue. The Max is designed to be a more fuel-efficient version of the workhorse 737, its most popular commercial plane. The stock slumped 2.31. If you would like to learn more about BA, click on this link:
club.ino.com/trend/analysis/stock/BA?a_aid=CD3289&a_bid=6ae5b6f7
Boeing (BA)
Stocks could have had a very rough day after the news out of DC, but they held up fairly well Weakness in the Dow was largely attributable to BA & Disney (DIS). However those guys in DC are very divided which is going to make passing meaningful legislation (i.e. healthcare & tax reform) difficult & that is not priced in the market with the averages at or close to record levels. This could be a bumpy summer.
Dow Jones Industrials