Dow crawls up 8, decliners over advancers 3-2 & NAZ lost 22. The MLP index dropped 4 to the 311s & the REIT index fell 4+ to the 343s. Junk bond funds went higher & Treasuries retreated. Oil added pennies from its depressed levels in the 47s & gold was sold (more below).
AMJ (Alerian MLP Index tracking fund)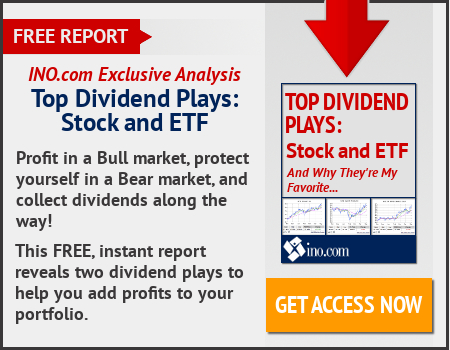 Fed officials left interest rates unchanged while signaling they'll look past a recent deceleration in US economic growth and stay on a gradual path of policy tightening. "The committee views the slowing in growth during the first quarter as likely to be transitory," the FOMC said following a 2-day meeting. "Near-term risks to the economic outlook appear roughly balanced." Fed officials have penciled 2 more rate hikes into their 2017 forecasts in addition to the one increase they made in Mar. Inflation is closing in on the Fed's 2% goal & the jobless rate has fallen to a level officials see as consistent with their maximum-employment mandate. "Inflation measured on a 12-month basis recently has been running close to the committee's 2 percent longer-run objective," according to the statement. Household spending rose "only modestly" but the fundamentals underpinning consumption growth "remained solid." Headline price gains stood at 1.8% in Mar, though a core measure that strips out food & fuel fell to 1.6%. The decision to leave the target federal funds rate unchanged in a range of 0.75-1% was unanimous & widely expected. Janet didn't have a press conference scheduled after this meeting. The Fed didn't signal any change to its balance sheet policy. It is discussing how to begin shrinking its $4.5T in holdings & officials have said they hope to release a plan this year. They may start unwinding by the end of 2017, though that hinges on economic conditions.
Fed Keeps Rates on Hold, Calling Slowdown in Growth Temporary
America's service industries expanded more than projected in Apr as a measure of orders reached the highest level since 2005, a survey from the Institute for Supply Management showed. Non-manufacturing index rose to 57.5, the 2nd-highest since Oct 2015 (forecast was 55.8) from 55.2 in Mar; readings above 50 indicate growth. A gauge of orders climbed to 63.2, the highest since Aug 2005, from 58.9. A measure of business activity increased to 62.4 from 58.9 while the index of services employment slid to 51.4, an 8-month low, from 51.6. The results are in sync with projections for a rebound in economic growth this qtr coming off the weakest pace in 3 years, which was partly due to transitory restraints. The ISM's manufacturing index, released earlier this week, eased in Apr while remaining consistent with sustained expansion. The surge in non-factory orders also extended to customers beyond US borders as a gauge of export demand climbed to the highest level in nearly a decade. Recent data from the euro area showed manufacturing growing the most in 6 years, a development that can benefit US service providers. Steady job growth, healthier household finances & rising confidence help explain the pickup in services, which account for about 90% of the economy & span industries such as utilities, retailing, health care & construction.
Service Industries in U.S. Grow at Faster Pace Than Forecast
Gold prices fell to log their lowest finish in about 4 weeks, then moved a bit higher in electronic trading after the Federal Reserve's policy announcement. The $ held modest strength against most currency rivals as the Fed signaled that it's still on track to raise interest rates at a gradual pace. Jun gold was down $8.50 (0.7%) to end at $1248 an ounce, the lowest settlement for gold futures since Apr 5.
3 Rep House lawmakers threw their support behind their party's healthcare overhaul plan after crafting changes to provide $8B over 5 years to shore up coverage for people with pre-existing conditions. Fred Upton & Billy Long, who had rejected an earlier bill to roll back ObamaCare, told reporters after a meeting with Trump at the White House that they could now vote for the plan with their proposed changes. Upton said the revised bill could come up for a vote tomorrow, although both he & Long said they did not know whether there were enough votes to pass it. Rep Michael Burgess also said he could back the legislation.
Janet's meeting was a non event, as expected. Those guys will be explaining their decision in the next few days, although there will be little to add. In the meantime, the bill to revive ObamaCare is back & this time the House may approve the latest version. Nothing is certain in DC, but this has a chance to pass. If so, the Senate will take over & that promises to be a bloody battle. Trump is ready to sign the current bill. Traders are nervous as they anticipate a rate hike in Jun. Tech stocks remained weak after the earnings report form AAPL.
Dow Jones Industrials