Dow went up 5 from a strong finish at the close, decliners over advancers nearly 3-2 & NAZ added 1 eking out a new record. The MLP index was fractionally higher to the 309s & the REIT index fell 1+ to the 342s. Junk bond funds were a little lower & Treasuries remained weak. Oil rose pennies on talk about additional supply cuts (more below) & gold inched up to 1227.
AMJ (Alerian MLP Index tracking fund)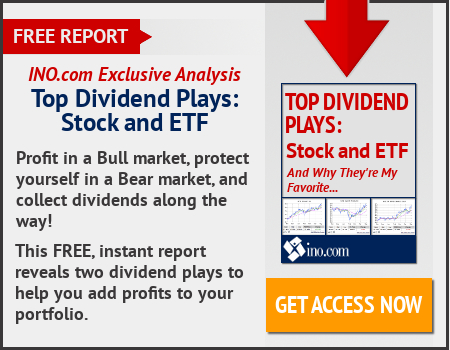 General Electric, a Dow stock, took another step in its digital transformati, breaking ground on its new Boston headquarters & promising to help transform the state's economy. "This town is going to be one of the most important cities in the world, and GE can be part of that renaissance," CEO Jeff Immelt said at the ceremony. GE was attracted to Boston because it's a hotbed of innovation with a deep talent pool, company VP Ann Klee said. "We've named this campus GE's Innovation Point because this isn't going to be your grandmother's headquarters," she said. GE is expected to act like a magnet, drawing other innovative high tech companies to the region, governor Baker said. "This is one more step in the continuing evolution of Massachusetts as a global player," he added. The $200M headquarters is being built in the city's Seaport District, at the site of a former candy factory. 2 older candy factory buildings are being refurbished & a new 12-story tower is being built. Eventually, 800 GE employees will work at the 400K square foot site by 2019. The stock lost 15¢. If you would like to learn more about GE, click on this link:
club.ino.com/trend/analysis/stock/GE?a_aid=CD3289&a_bid=6ae5b6f7
General Electric (GE)
Shares of Apple (another Dow & NAZ stock), with the largest market cap in the world, ran up to a 2nd-straight record high, after billionaire investor Warren Buffett's Berkshire Hathaway (BRK.A) disclosed it more than doubled its stake in AAPL during Q1. The filing showed it owned $19.2B worth of AAPL stock as of Mar 31, up from $7.1B worth on Dec 31. AAPL stock soared 24% during Q1, compared with the Dow's 4.6% gain. Since Mar 31, AAPL stock has gained 9.35, which increased the value of Buffett's investment to over $20B. AAPL stock today jumped up 4.05 to 153.01. If you would like to learn more about AAPL, click on this link:
club.ino.com/trend/analysis/stock/AAPL?a_aid=CD3289&a_bid=6ae5b6f7
Apple (AAPL)
Saudi Arabia & Russia signaled they could extend production cuts into 2018, doubling down on an effort to eliminate a supply surplus just as its impact on prices wanes. Separately, the world's largest crude producers said publicly for the first time they would consider prolonging their output reductions for longer than the 6-month extension widely expected to be agreed at the OPEC meeting on May 25. Ministers from other members of OPEC have also discussed the possibility of deepening the supply curbs, but couldn't agree on how much. Russia is ready to support extending the oil deal beyond 2017, the nation's Energy Ministry said. "We are discussing a number of scenarios & believe extension for a longer period will help speed up market rebalancing" Minister Alexander Novak said. His Saudi counterpart said he was "rather confident the agreement will be extended into the second half of the year and possibly beyond."
The popular averages traded in a very tight range & AAPL's surge gave them a big boost. They are at record highs (or inches away) even though there is no dramatic news to propel stock buying. The so-called victory on healthcare last week was not a win for the Reps. That only kicked the ball into the Senate's court where a new bill will be written, taking months to finalize.. A bill for lower taxes will come months after that. Longer term, the overbought stock markets is vulnerable to a reversal even though the VIX (volatility or fear index) below 10 is at a multi year low. Risk is being rewarded for the time being.
Dow Jones Industrials