Dow dropped 114, decliners over advancers almost 3-1 & NAZ lost 44. The MLP index fell 1 to the 309s & the REIT index was off 3+ to the 339s. Junk bond funds drifted lower & Treasuries were a little higher. Oil climbed higher in the 47s & gold added 6 to 1225 while stocks were being sold.
AMJ (Alerian MLP Index tracking fund)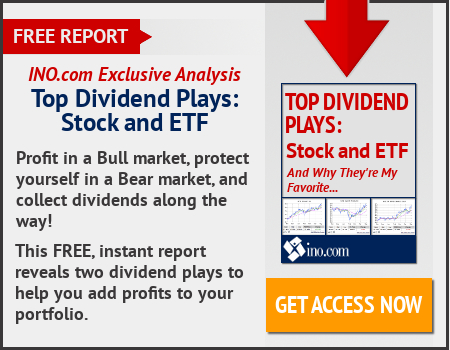 A decline in US jobless-benefit rolls to a 28-year low adds to signs of a tight labor market, as initial unemployment claims also remained subdued, Labor Dept figures showed.
Initial jobless claims decreased by 2K to 236K (forecast was 245K).
The decline in jobless-benefit rolls dovetails with a drop in the unemployment rate, signaling the labor market continues to strengthen. Initial claims have been below 300K since early 2015, rounding out the overall picture of solid economic growth. The continued evidence of a tight labor market is supporting forecasts the Federal Reserve will raise interest rates again next month.
The unemployment rate among people eligible for benefits was unchanged at 1.4%.
Continuing claims fell 61K to 1.918M, the lowest since 1988. The 4
-week average of initial claims, a less-volatile measure than the weekly figure, was little changed at 243K.
Jobless-Benefit Rolls Are at a 28-Year Low
The Federal Reserve is on track to begin unwinding its balance sheet this year or next, although central bankers are not in a rush to tighten & will take care to ensure their actions don't trigger disruptions that harm the global economy, Federal Reserve Bank of New York Pres William Dudley said. "We are pretty close to full employment," Dudley said. "Inflation is just a little bit below our target of 2 percent if you look at the underlying inflation trend, so clearly if the economy continues to grow above trend we are going to want to gradually remove monetary policy accommodation." Dudley & his colleagues on the central bank's rate-setting FOMC are on track to raise interest rates twice more in 2017 following a hike in Mar, marking a significant acceleration in the pace of tightening from the previous 2 years, as they prepare to start trimming their bloated balance sheet. "I think if the economy continues to evolve in line with our expectations, sometime later this year or next year we will begin to gradually decide to normalize our balance sheet," he added. He said the "U.S. economic recovery continues apace." Investors put the chances of a rate increase in Jun at about 80% & are giving the Fed better-than-even odds of getting in another hike after that before the year is out, according to the prices of federal funds futures contracts. That would allow officials to begin unwinding the $4.5T balance sheet, which they amassed under emergency measures to put downward pressure on long-term borrowing costs after the 2008 financial crisis slammed the economy.
Dudley Says Fed May Begin Paring Balance Sheet This Year or Next
Investors punished Macy's after a big Q1 earnings miss. The department-store operator revealed revenues of $5.34B in Q1, a 7.5% drop from the same period a year prior & below forecasts for $5.47B. At the same time, sales at stores open at least a year, a key metric for retailers, dropped 4.6%, its 9th-straight qtr of declines. Adjusted EPS dropped 40% from a year ago to 24¢, missing expectations for 35¢. CEO Jeff Gennette, who officially took the reins from Terry Lundgren on Mar 23, said Macy's financial results were consistent with the company expectations & vowed it is on track to meet 2017 guidance, encouraged by performance of the companies pilot programs in categories including women's shoes, fine jewelry, furniture & mattresses. "In 2017 we are focused on taking actions to stabilize our brick and mortar business, including the testing and iteration of additional pilot programs in order to bring them to scale in future years," he said. "At the same time, we will invest to aggressively grow our digital and mobile business, while continuing the integration of our online and offline experience." The company affirmed its full-year guidance for same-store sales declines of 2-3% alongside a 3.2-4.3% decline in total sales. EPS are forecast at $3.37-3.62. The stock sank 3.59 (12%). If you would like to learn more about Macy's, click on this link:
club.ino.com/trend/analysis/stock/M?a_aid=CD3289&a_bid=6ae5b6f7
Macy's (M)
All good things have to come to an end. Unlimited optimism ran into a brick wall of reality & sellers returned. Macy's earnings send a strong signal that the retail group will report unsatisfactory earnings in the coming days. At the same time, more hints are being dropped about the next rate hake & how the Fed will deal with selling massive amounts of Treasury debt. Dow is 300 below its record highs & the bears look like they want to take it lower as more retail earnings are released.
Dow Jones Industrials