Dow slid back 14, decliners over advancers 5-4 & Treasuries edged up 2. The MLP index fell 1+ to the 305s & the REIT index was off 1+ to the 347s. Junk bond funds inched higher & Treasuries climbed higher. Oil went up (more below) & gold jumped up 10 to 1266.
AMJ (Alerian MLP Index tracking fund)
CL=F
GC=F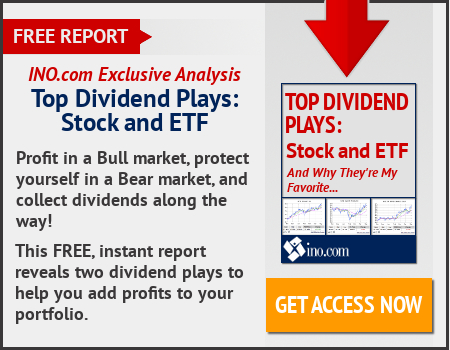 The US economy's Q1 wasn't so miserable after all, as consumption contributed more to growth & business investment was even stronger than thought, Commerce Dept data showed. GDP product rose at 1.2% annualized rate, revised from 0.7% (economist estimate was for 0.9%). Consumer spending, the biggest part of the economy, rose 0.6%, revised from 0.3% (economist est. 0.4%). Revisions were led by utilities consumption, intellectual-property investment, gov & private construction. While the revisions were more positive than generally expected, the report reinforces that 2017 got off to a relatively weak start, a trend that's plagued the US economy for several first qtrs. Still, business investment was even brighter than previously estimated, thanks to fresh data on construction spending & companies' research & development expenses. Economists & the Fed are betting on a Q2 rebound with the consumer leading the way, as Americans remain confident amid steady job growth & the promise of fatter paychecks. Part of the revision to consumption spending was due to electricity-usage data for Feb, indicating that heating bills during the unusually warm weather weren't as low as thought. That drag from low spending on energy is one of the reasons that economists view Q1 slowdown as transitory. Inventories subtracted 1.07 percentage point from growth in Jan thru Mar, revised from 0.93 percentage point. Net exports added 0.13 percentage point to GDP growth, revised from addition of 0.07 point. Stripping out inventories & trade, 2 most volatile components of GDP, final sales to domestic purchasers increased at 2.1% rate, revised from 1.5%. Corp profits rose 3.7% from a year earlier, the 3rd straight gain. The US economy is expected to grow at a 3% rate in Q2 & a 2.2%.
U.S. Growth Not So Bad After Revisions to Spending, Investment
Oil reversed its biggest loss in 3 weeks as investors tempered their reaction to OPEC's move that prolongs supply cuts for 9 months. Futures gained almost 1% after dropping 4.8% yesterday. The cuts are working & stockpile reductions will accelerate in Q3, with inventories falling to the five-year average early next year, Saudi Arabia's Energy Minister Khalid Al-Falih said after OPEC met. Producers have more tools to further support prices if needed, Russia's Energy Minister Alexander Novak said. Oil had climbed back above $51 a barrel after Saudi Arabia & non-OPEC member Russia rallied support from OPEC & other nations to extend the deal into 2018. While stubbornly high global inventories have taken longer than expected to drain, signs that US stockpiles are easing from a record had added to the optimism. West Texas Intermediate for Jul delivery was at $48.94 a barrel, up 4¢. Total volume traded was about 63 percent above the 100-day average. Prices slumped $2.46 to $48.90 on yesterday, the biggest decline since May 4.
Consumer sentiment has plateaued 6 months after Trump's surprise election in Nov. A final read on the Univ of Mich closely-watched consumer sentiment gauge showed a slight decline to 97.1 from a preliminary reading of 97.7. The expectation was for a smaller slip to 97.5 as the gauge averaged 97.3 in the Dec May period. The partisan divide between Dems & Reps, which had been wide in the months after the election season, has narrowed but remains mostly unchanged, according to Surveys of Consumers chief economist Richard Curtin. "Since no major policies, such as health care, taxes or infrastructure spending have yet been adopted, the partisan divide may reflect differences in policy preferences expressed as expected economic outcomes," he noted. The "extreme partisan divide," then, is likely to continue until Trump's policy proposals either gain traction on Capitol Hill or fall by the wayside. Until then, Curtain said it's unlikely the impact of partisanship on economic expectations will dissipate. "Despite the expected bounce back in spending in the current quarter, personal consumption is expected to advance by 2.3% in 2017, although this is based on averages across the political divide, which has never been as extreme as it is currently," he added.
Little is going on in the stock market ahead of the long weekend. News about the economy is uninspiring. Dow continues to hover near record highs, but gold (negative bets on the stock market) remains strong & is trading near highs since the presidential election. The disconnect between stocks & gold will not last.
Dow Jones Industrials