Dow crawled up 18, decliners barely ahead of advancers & NAZ was off 3. The MLP index jumped 3+ to the 494s, a new record, & the REIT index went up 1+ to the 301s. Junk bond funds were mixed & Treasuries continued in their rally mode. Oil had its first weekly loss since May 2 on lower US consumer spending & rising inventories that signaled ample supplies. Gold fell, had the biggest weekly drop since Sep, after an equity rally & signs of easing tensions in Ukraine curbed demand for the precious metal as a haven.
AMJ (Alerian MLP Index tracking fund)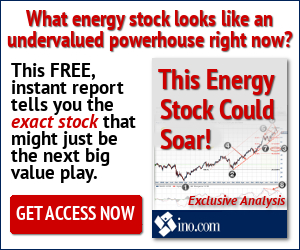 Free Stock Trend Analysis
Free Apple Analysis!
| | | | | | |
| --- | --- | --- | --- | --- | --- |
| CLN14.NYM | ...Crude Oil Jul 14 | ...102.60 | ...0.98 | (1.0%) | |
Consumer confidence fell more than forecast in May, a sign consumer spending may be slow to pick up in Q2. The Thomson Reuters/University of Michigan final index of sentiment dropped to 81.9 from 84.1 in Apr. The projection called for 82.5 after an initial May reading of 81.8. Elevated gasoline prices & sluggish wage gains may be weighing on consumer sentiment. Gov figures showed consumer spending unexpectedly declined in Apr for the first time in a year as income growth slowed. The Michigan sentiment survey's index of current conditions, which measures Americans' views of their personal finances, declined to 94.5 in May from 98.7 a month earlier. The initial May figure was 95.1. The gauge of expectations 6 months from now decreased to 73.7 from 74.7 last month. The preliminary May reading was 73.2.
Consumer Sentiment in U.S. Fell More Than Forecast in May
IBM, a Dow stock, is working with Beijing TransWiseway Information Technology to offer drivers in China more connectivity in their vehicles. IBM's cloud-based technology will connect vehicles to the internet & each other to deliver information such as traffic alerts, weather advisories & suggestions for alternate routes to a driver's mobile phone, the companies said today. The new platform may connect with 1.5M trucks next year & 10M in 2-3 years, based on the companies' estimates. Drivers are increasingly looking to be connected while in their vehicles. Technology to do that is the top selling point for 39% of auto buyers, more than twice the 14% who say their first consideration is traditional performance measures such as power & speed, according to a study from Accenture. "This effort targeted for improving in-vehicle services will make an important impact on the whole driving ecosystem in China and combining mobile and cloud technologies will drive innovation across the automotive industry," said Ernie Hu, VP of software for the IBM Greater China Group. IBM's collaboration for the connected car in China is being announced as tensions between the world's two largest economies have escalated after US prosecutors accused the Chinese military of stealing corp secrets. China's gov is studying whether domestic banks' reliance on IBM's high-end servers threatens national security & is expanding a trial program to replace them with local brands. The stock rose 60¢. If you would like to learn more about IBM,
(
Click here for a FREE analysis of IBM and be sure to notice the intermediate time frame
IBM Partners With TransWiseway to Provide Connected-Car Services in China
International Business Machines (IBM)
Interim CEO John Mulligan at Target, a Dividend Aristocrat, said that even before massive data breach in Dec, the retailer had lost its way by becoming too cautious & bureaucratic. The theft of credit-card data for 40M customers has forced the company to refocus on pleasing shoppers & reconsider everything from how it presents apparel to how it makes decisions, Mulligan said. "That came out of it, but I would have preferred to have gotten there a different way," he said. "We got a little bit risk-averse in making sure things were perfect and we understood the economics. Now, it's really unshackling ourselves." Earlier this month, Mulligan, an 18-year veteran of the 2nd-largest US discount retailer, was promoted from CFO to CEO on an interim basis while the company searches for a permanent replacement. TGT had already been trying to improve lackluster results in the US & a botched expansion to Canada before hackers infiltrated its computer systems. At a test store, TGT is reworking the baby, electronics, toys & clothing sections because presentations had become stale, Mulligan said. The changes include opening up floor plans, improving lighting & introducing mannequins, which were used for the first time 2 years ago with the debut of its smaller CityTarget locations. The remodeled baby area went from initial concept to introduction at 200 stores this summer in 7 months, Mulligan said. "We are accelerating how we make decisions," by giving design and store teams more autonomy and requiring fewer initiatives to be approved by top management, Mulligan said. "It's just getting more comfortable putting things out there." The moves are all part of an attempt to get the company back to its roots of upscale discounting. While its design collaborations get a lot of attention, the chain's ability to apply its cheap chic mantra to basic products is what set it apart, he said. "People equate that with the big designer things," Mulligan added. "Those are important, but that's frosting. It's the everyday innovation. That's the secret sauce. That was our success." TGT last week cut its annual EPS forecast to $3.60-$3.90 a share, down from a previous range of as much as $4.15. It projected adjusted EPS of 85¢ to $1 for Q2, compared with an average estimate of about $1.03. The company is holding off on stock buybacks as it works on its comeback. US comparable-store sales will grow as much as 2% this year, & product promotions will push its gross margin below 30%, the company said. The sales will "be flat to slightly positive" in Q2. Sales by that measure declined 0.4% in its most recent fiscal year, the first annual drop since the year ended in Jan 2010. The Canadian business lost $211M before interest & taxes in Q1, a wider deficit than the $205M it posted a year earlier. In the last fiscal year, the division lost $941M before interest & taxes, reducing the year's EPS by $1.13. The company replaced the top executive there, Tony Fisher, with Mark Schindele last week. The stock rose 88¢. If you would like to learn more about TGT,
(
Click here for a FREE analysis of TGT and be sure to notice the intermediate time frame
Target CEO Says Breach Spurred Revamp of Stores, Bureaucracy
Target (TGT)
The news today was troubling, especially consumer spending in the US. That's big. But volume was light as usual during warm weather times & markets took everything in stride. Bonds, even munis, have been have been rising in 2014 as investors try to cope with low yields & an increasing uncertain global outlook. Dow is up 140 YTD, almost 1%, far below projections at the start of the year.
Dow Jones Industrials
I'm a huge fan of INO & from what I have seen so far, their service Marketclub! This isn't a stripped down version, everything in MarketClub is available to you. I don't want to give everything away, but you'll have unlimited access to my favorite 3 tools: Trade Triangles, Smart Scan & Alerts! The best part is that the MarketClub customer support team will be providing UNLIMITED support! You can call or email for an instant response to any question, comment or concern.
Here's that link:
https://club.ino.com/join/specialtrial/index_free.html?a_aid=CD3289&a_bid=359ef9a3
I'd recommend you jump on this now.