Dow lost 65, advancers over decliners about 2-1 & NAZ was off 2. The MLP index went up 3+ to the 322s & the REIT index added 1+ to 345. Junk bond funds advanced & Treasuries rose. Oil was higher (more below) & gold crawled higher to 1247.
AMJ (Alerian MLP Index tracking fund)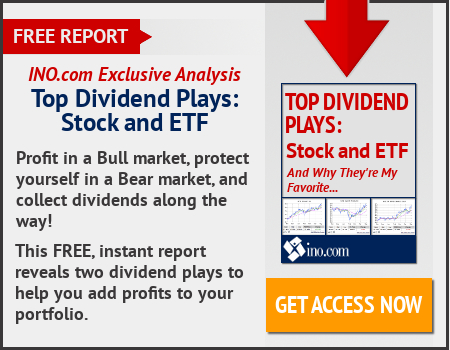 German unemployment fell by the most since 2011, pushing joblessness to a record low as Europe's largest economy powers ahead. The number of people out of work slid by a seasonally adjusted 30K to 2.6M in Mar & the rate dropped to 5.8% from 5.9%, data from the Federal Labor Agency showed. The forecast called for a 10K decline in the number of jobless & no change in the rate. The number of employed people in Germany, which is reported with a one-month lag, strengthened in Feb & was about 600K higher than a year ago. The figures echo the Bundesbank's prediction that the labor-market situation is likely to be even better than stated in recent months due to a "massive" upward correction in employment growth for H2-2016. That meshes with the strongest levels of business confidence since 2011, signaling that the country's economic momentum is set to continue even as inflationary pressures show signs of easing. "The job market continues to develop favorably," the labor agency said. "With the onset of spring activity, the number of unemployed people has declined, employment growth is continuing unabatedly, and demand for new employees continues to be high." Joblessness fell about 18K in western Germany & 12K in the eastern part of the country.
German Unemployment Slides to Record Low as Economy Booms
Pres Trump will sign 2 executive orders that the White House says will combat global trade abuses & protect US workers. The directives come less than one week before Trump is scheduled to meet with the president of China–the largest contributor to the US trade deficit. One of the executive orders calls for a full-scale 90-day investigation into every form of trade abuse that contributes to the US deficit, which totaled more than $502B in 2016. The probe will examine the nation's economic relationship with every country on a product-by-product basis, according to Commerce Sec Wilbur Ross. Peter Navarro, director of the White House National Trade Council, said the White House intends to look into all of the ways the US is being taken advantage of in the global economy. "We are the freest trading nation in the world. On balance, we have the lowest tariffs and the lowest non tariffs. We run these enormous trade deficits…Wilbur Ross and his team are going to…look comprehensively at all of the different ways that we are getting that deficit," Navarro said. The 2nd executive order aims to enforce anti-dumping duties on imports from "forty countries that are cheating the American people," according to Navarro. He added that the US is owed $2.8B that hasn't been collected from these types of trade abuse cases over the past 15 years alone. "This executive order…basically [provides] Customs and Border Protection with all the tools it needs to collect this money," Navarro said. "It's also about the fact that if we don't collect the revenues, our industries [will] continue to remain at a disadvantage." One of the countries Trump has been the toughest on regarding unfair trade practices is China. Last year that deficit totaled more than $347B. The Chinese pres is scheduled to visit the US next week & Trump said he anticipates it will be a "difficult" conversation.
Trump Talks Tough on Trade Deficits Ahead of China Visit
St. Louis Fed Pres James Bullard believes that 3 more rate hikes would be "overkill" for the economy. Though the stock market has hit new highs & the unemployment rate is below 5%, Bullard said that the Fed should wait until inflation picks up further before raising rates. "Growth is 2% in 2015 and 2% in 2016. First quarter tracking is below 1%, so we don't really have a lot to go on," he said. "Inflation has just come up to 2% with the report today and unemployment hasn't really changed for the last 15 months, so a lot of variables are very stable going into this. There is obviously a lot going on in Washington…The hard data looks very smooth right now, so let's wait and see what happens." Bullard also weighed in on what may happen if the Fed decided to have 3 more rate hikes. "You might see longer term rates come down, which we've seen since the March move. You might see inflation expectations fall. You might see a little bit slower growth. You might see a little bit of dampening on the economy more than you expected." Bullard gave his analysis on what the Fed should be doing to strengthen the economy. "We could allow the reinvestment policy to end and we could allow the balance sheet to start to normalize, that's what we should be doing… $4.5 trillion started out at $800 billion before the crisis…I think in a relatively benign environment now's a good time to let it come down."
Oil prices fell after a 3-day rally ran out of steam as a higher US rig count signaled rising production from shale, contributing to the global supply glut. Prices have been locked within a range during Q1 as traders searched for signals that OPEC's production cuts are effective or that US production is continuing to offset efforts to rebalance the market. US crude futures were up slightly, rising 35¢ to $50.69 a barrel after slipping back below $50. They ended Q1 around 7% lower, the worst quarterly loss since late 2015. Oil prices had gained momentum this week on a growing sense that OPEC & nonmember Russia would extend their production cut, seeking to drive the market higher. The US energy department released supply & demand figures for Janu, the latest month available, saying that the country's oil demand for that month was up 0.9% at 19.234M barrels per day, while production rose 60K bpd to 8.835M barrels. Baker Hughes said US oil rigs increased by 10 to 662 in the latest week, making Q1 the strongest for oil rig additions since mid-2011. The indicator has shown huge gains, with the rig count doubling in a 10-month recovery & undermining efforts led by OPEC to rein in output. OPEC & non-OPEC producers including Russia agreed late last year to cut output by almost 1.8M barrels per day in H1 to ease a global supply overhang & prop up prices. Nevertheless, analysts have slightly lowered their oil price expectations for this year.
Oil Retreats, Set to Become First Quarter's Worst-Performing Asset
Markets had a difficult month, but the Dow finished with a loss of about only 150 & NAZ is at essentially a record high. In Q1 it rose almost 1K because confidence by consumers & business execs is very high. 2 big markets outside the US, China & Germany are doing well, despite Trump's talk about unfair trade practices. There was only 1 rate hike by the Fed & general agreement that 2 more will be coming this year, supported by stronger economic growth. While the outlook for stocks is good, an overbought stock market which hasn't had significant selling in some time & the chaos in DC are worrisome. In DC, the biggest item on the agenda is tax reform with lower taxes which can only be described as iffy today.
Dow Jones Industrials