Dow shot up 150 closing near the highs, advancers over decliners 5-2 & NAZ gained 34. The MLP index was up 1+ to the 315s & the REIT index added 1+ to the 341s. Junk bond funds gained & Treasuries continued weak. Oil went up on reduced shipments from Libya (more below) & gold lost 6.
AMJ (Alerian MLP Index tracking fund)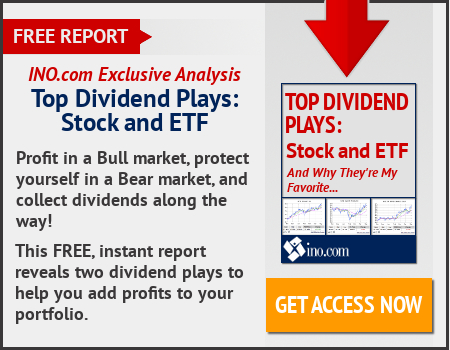 Federal Reserve Vice Chair Stanley Fischer said the FOMC estimate for 2 more rate hikes this year "seems about right." "That's my forecast as well," Fischer said today. Central bankers are gradually removing monetary stimulus as inflation moves back to their 2% target. Fed officials forecast they would raise interest rates 2 more times this year after hiking earlier this month. He added the central bank is watching fiscal policy negotiations between Congress & the White House without prejudging the outcome. Watching & waiting "is the sensible thing to do," he said, because proposals will be "different" as they work through the legislative process. Fischer said the failure of the health-care bill on Fri may have changed his "internal calculus," but not the overall outlook. His term as vice chairman expires in Jun 2018. Regarding the chance that the path of rates could be more aggressive or more gradual, Fischer said "the risks are more or less balanced." He said the reasons for the slump in productivity growth that are limiting the economy's potential growth rate aren't fully understood. "The rate of investment in the economy is very low at present," he said.
Fischer: Two More 2017 Rate Hikes Seem About Right
Crude extended gains on reports Libya has curbed shipments from its biggest field, tempering concerns about the global supply glut. Futures advanced over 1% after the North African country was said to declare force majeure in the loading of Sharara crude from the Zawiya terminal. Force majeure is a legal clause that allows companies to halt shipments without breaching contracts. Libya's output has dropped to 560K barrels a day following the shutdown of the pipe from the Sharara field. If industry data due later today & a gov report tomorrow show US supplies are still rising, it would be further evidence that increased American output is blunting the effect of production curbs by OPEC & its allies. 5 OPEC countries joined with non-member Oman on the weekend to voice support for prolonging their deal to cut output past Jun. Output in Libya, exempt from the cuts, had climbed back to 700K barrels a day before the pipeline halt. WTI for May delivery advanced 64¢ to settle at $48.37 a barrel. Libya's state-owned National Oil also declared force majeure on loadings of Wafa field condensate from the Mellitah terminal. Clashes among rival armed groups in early Mar led to the closing of 2 of the nation's biggest oil export terminals, forcing a number of other fields to halt production. The ports have since reopened. Libya pumped as much as 1.6M barrels a day before a 2011 uprising led to the ouster of former leader Moammar Qaddafi & a breakdown in central authority that stunted oil output. US crude supplies probably rose 2M barrels last week & stockpiles are at the highest level in weekly data compiled by the Energy Information Administration since 1982.
The Trump administration took steps toward dismantling former Obama's signature climate regulation, the Clean Power Plan, as Pres Trump signed an exec order the White House promises will both bring back jobs & help the climate. "[We are] bringing back our jobs, bringing back our dreams and making America wealthy again," the pres said during an address at the EPA. EPA administrator Scott Pruitt said the new administration believes in "pro-growth and pro-environment" policies. The executive order is a push toward American energy independence, an agenda the Trump administration believes will bring back jobs in manufacturing, coal & gas. The "energy independence" directive is a stab at Obama's Clean Power Plan which aimed to limit greenhouse gas emissions from coal-burning power plants. The law was halted by the Supreme Court last year after 27 states & a multitude of business groups challenged its legality. Trump called the Obama-era regulations "job killing." While both critics & supporters agree with the administration's sentiment that pro-jobs & pro-climate policies aren't mutually exclusive, they disagree on what type of jobs should be created. Rolling back these regulations will "absolutely" lead to a boost in employment throughout the sector, Texas Attorney General Ken Paxton said. "Regulation costs companies money. It makes them less competitive, [results in] less jobs and investors are less likely to invest in that particularly product," Paxton said. On a purely statistical basis, Paxton may have a point when it comes to the damaging effects of regulation. Another piece of regulatory legislation imposed on the energy industry, the Clean Air Act, is blamed for eliminating 590K jobs in heavily affected sectors during its first 15 years as law, according to 2001 research by the former chief economist for Obama's Council of Economic Advisers. The same report showed those "pollution intensive industries" lost $37B in capital stock & $75B worth of output during the same timeframe.
The stock market was oversold (haven't used that word in a long time) short term as the Dow ended an 8 day losing streak. Besides the oversold effects, Trump's new order may help coal miners find work (although this is not a growth industry). The consumer confidence data & Ford's (F) investment of more than $1B in 3 Mich facilities were also factors. After 3 good months, Mar has been dreary for the Dow. However today's bounce brought it back to within 100 of its starting point. The bulls have returned & liked what they heard today.
Dow Jones Industrials