Dow was off 8, decliners over advancers 4-3 & NAZ crawled up chump change. The MLP index was up fractionally in the 317s & the REIT index lost chump change in the 341s. Junk bond funds slid lower & Treasuries had a modest advance. Oil remained lower in the 48s & gold went up again (more on both below).
AMJ (Alerian MLP Index tracking fund)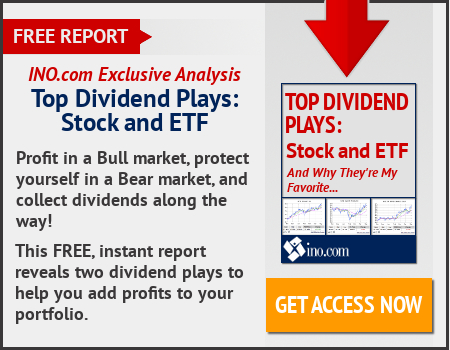 Oil fell as a US drilling revival undermines the potential for OPEC output curbs to rebalance the market. Futures dropped almost 2%. Saudi Arabian Energy Minister Khalid Al-Falih said on Thurs that the kingdom may extend its cuts if supplies stay above the 5-year average. A day later, though, data showed the US rig count growing for a 9th week, & a Libya official said official said yesterday that the Es Sider & Ras Lanuf ports are preparing to restart oil exports. US oil prices dipped below $50 a barrel for the first time in 2017 this month as near-record American stockpiles & rising output weighed on the production reductions by OPEC & its allies. While OPEC won't decide until May whether to prolong the cuts, ministers including Russia's Alexander Novak will meet this weekend in Kuwait to discuss the deal's progress. West Texas Intermediate for Apr, which expires tomorrow, fell 40¢ (0.8%) to $48.38 a barrel. Futures briefly pared losses a report that OPEC producers increasingly favor extending production cuts into H2.
Oil Drops as U.S. Drilling Growth Threatens to Counter OPEC Cuts
Gold futures tallied a 3rd straight session climb to finish at their highest level since Mar 1. Recent weakness in the $, as well as uncertainty following the Trump administration's refusal to pledge against protectionism, helped support investment demand for the precious metal. Apr gold rose $3.80 (0.3%) to settle at $1234 an ounce.
Greece & eurozone creditors have yet to reach agreement on reforms Athens must implement before receiving another round of loans under its existing bailout program, the head of the Eurogroup of eurozone finance ministers said. "The outcome of today's meeting is that we have agreed talks will continue and will intensify in coming days, Dutch finance minister & Eurogroup pres Jeroen Dijsselbloem said. Dijsselbloem said there was no guarantee negotiations would be completed by the next regular meeting of eurozone finance ministers on Apr 7.
As the US economy continues to show signs of strength, Chicago Federal Reserve pres Charles Evans said 4 rate rises from the central bank this year aren't totally out of the realm of possibility. "I think three is entirely possible, as I gain more confidence in the outlook I could support three total this year. If inflation began to pick up, that would certainly solidify my report. It could be three, it could be two, it could be four if things really pick up," Evans said. The expectation among Fed economists calls for a total of 3 rate rises by the end of 2017. Evans, who voted in favor of the move to raise rates to 0.75%-1% last week, said his biggest concern is slow-moving inflation, which has been hesitant to grow toward the central bank's 2% target. Core personal consumption expenditures, the Fed's preferred inflation gauge, sits at 1.7%. However, he said economic fundamentals are "solid" in his view & expects to see an annualized rate of 2.25% growth by the end of the year as both consumer sentiment & spending remains high, the labor market continues to show strength & inflation inches closer to its target range. "It'd be great to get 3% or 4% growth but unless it's accompanied by increases in structural trend growth like better labor force input and productivity enhancements, it's likely to put pressure on resources, drive up wages – which would be a good thing up to a point – but of course if inflation starts picking up above our objective, financial restrictiveness would play a part," he explained, though noting if inflation were to move a bit above the 2% target, it wouldn't send the economy reeling as there is still a bit of room to expand. He said additional economic stimulus could come in 2017 & 2018 from fiscal policy measures from Trump's administration, though the 4% target the president has pointed to by 2018 would be an "outsize number." Expectations for tax reform, fiscal spending thru infrastructure investment, & less business regulation propelled stocks higher since the election, but now investors want to see real action. Evans said smart fiscal policies that improve inefficiencies & get out of the way of businesses trying to expand will help fuel labor-force growth & boost overall trend growth. "[That] would be extraordinarily welcome. If we'd like to see 3% growth sustained over a long period [of] time, we're going to need to have the labor input and productivity grow in line with that so that we don't get additional inflation. That would be a challenge for everybody," he added.
As has been the case for 2 months, there is a lot going in in DC with Congressional hearings on Russian interference in the election & confirmations hearings for the Supreme Court nominee. But Trump keeps moving forward. Now Greece's future looks shaking once again & the thought that there could be one additional rate hike by the Fed this year adds to uncertainty. However the stock market likes what it sees because of high confidence by consumers & business execs. Go figgah!
Dow Jones Industrials