Dow lost 21. advancers over decliners almost 3-2 & NAZ added 14. The MLP index went up a fraction above 320 & the REIT index was fractionally higher in the 334s. Junk bond funds extended recent losses & Treasuries were weak. Oil was down pennies (more below) & gold inched a little higher, hanging in above 1200.
AMJ (Alerian MLP Index tracking fund)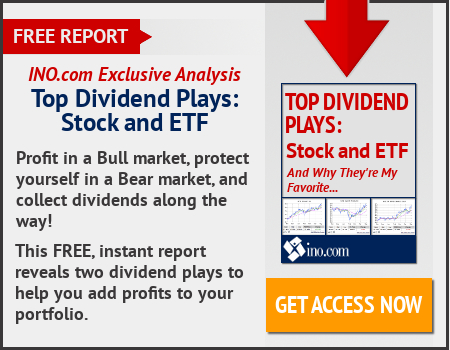 As the gov again this week stands to run out of borrowing room, credit ratings agency Moody's said a reinstatement of the debt ceiling would "have no impact," & the US will keep its pristine AAA credit rating -- so long as the nation continues to meet its obligations. "Since the ceiling does not explicitly restrict the government's ability to refinance existing debt, and the government's market access is not in question, the only question relates to interest payments, for which the gov can use extraordinary measures," said Moody's. Those measures are tools the Treasury can use to ensure the gov is able to continue paying its bills after borrowing authority is reached (in other words, when it has maxed out all of its credit lines). Though last week, Treasury Sec Steven Mnuchin called on Congress to raise the borrowing limit "at the first opportunity," he said until then the Treasury is ready to step in. Beginning Thurs, the Treasury will suspend sales of State & Local Gov series (SLGS) securities, Treasury notes or bonds issued as a way to help those entities comply with tax rules, as its first in a series of extraordinary measures. Though he didn't elaborate further, Treasury could also move to suspend investments in federal employee pension plans or stop sales of US savings bonds. A bitter battle over the debt ceiling in 2011 brought the federal gov to almost a complete standstill as overnight negotiations at the time yielded little in the way of compromise from Congressional Dems & Reps. Just hours before the US missed some of its payments, Congress increased the debt limit, but not before ratings agency S&P downgraded the US credit rating for the first time in its history, saying US Treasury debt no longer deserved status as the safest in the world.
Caterpillar, a Dow stock, said it was compliant with tax laws, a week after federal law enforcement officials raided 3 company buildings in connection with a probe into the heavy machinery manufacturer's offshore tax practices. The IRS has challenged the company's taxes for the years 2007-2012. "We disagree with the IRS' position, have cooperated for requests for information," CAT said. A NY Times article had said a report commissioned by the US gov accused the company of carrying out tax & accounting fraud. "I believe that the company's noncompliance with these rules was deliberate and primarily with the intention of maintaining a higher share price. These actions were fraudulent rather than negligent," said Leslie Robinson, an accounting professor & author of the report, according to the NY Times article. CAT said it had received the report & is reviewing it. The stock went up 33¢. If you would like to learn more about CAT, click on this link:
club.ino.com/trend/analysis/stock/CAT?a_aid=CD3289&a_bid=6ae5b6f7
Caterpillar (CAT)
Oil hovered below $49 a barrel as record US crude inventories & a boost in drilling activity threaten OPEC's efforts to reduce a global glut. Futures were little changed after slipping 9% last week, the biggest weekly loss since Nov. US crude inventories probably rose 3M barrels last week, according the latest estimate before an Energy Information Administration report on Wed. Rigs targeting crude in the US climbed to the highest since Sep 2015. Kuwait supports extending OPEC's output deal beyond Jun, Kuwait's official news agency reported. West Texas Intermediate for Apr delivery fell by 4¢ to $48.45 a barrel. The contract dropped 79¢ to $48.49 on Fri, capping the biggest weekly decline since Nov. US drillers boosted the rig count by 8 to 617 last week, according to Baker Hughes. The nation's crude output has climbed to 9.09M barrels a day, according to data from the Energy Information Administration. Cushing, Oklahoma supplies increased 1.3M barrels last week, according to the latest forecast.
Janet's big day on Wed is getting a lot of attention. But raising the debt ceiling is probably more important, especially since divided DC is in an ugly mood & there are more than 2 sides involved. In the meantime, the bulls are feeling good with no major selling during a sluggish period for stocks during the last 2 weeks.
Dow Jones Industrials