Dow lost 32, advancers over decliners 2-1 & NAZ gained 9. The MLP index added 1+ to the 321s & the REIT index rose 1+ to the 338s. Junk bond funds crawled higher after recent selling & Treasuries pulled back. Oil slid lower (more below) & gold inched higher.
Dow Jones Industrials
Light Sweet Crude Oil Futures,A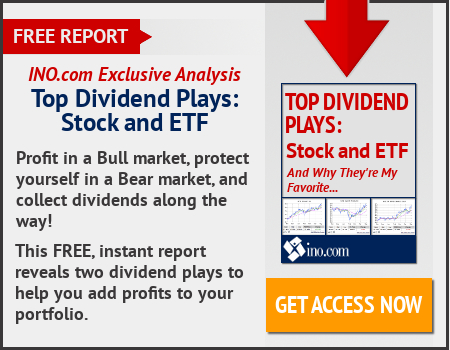 Intel, a Dow stock, plans to buy Israel's Mobileye for about $15B, its 2nd-biggest acquisition & a bold attempt to dominate technology for self-driving cars. The chipmaker will pay $63.54 per share in cash for Mobileye. Mobileye shares closed at $47.27 on Fri. INTC is trying to accelerate a push into what many chip companies view as the next big opportunity: self-driving cars & the data they generate. With Mobileye, INTC gains the ability to offer automakers a larger package of all of the components they will need as vehicles become autonomous. It estimates the vehicle systems, data & services market to be as much as $70B by 2030. "Together, we can accelerate the future of autonomous driving with improved performance in a cloud-to-car solution at a lower cost for automakers," INTC CEO Brian Krzanich said. INTC stock fell 52¢. If you would like to learn more about INTC, click on this link:
club.ino.com/trend/analysis/stock/INTC?a_aid=CD3289&a_bid=6ae5b6f7
Intel to Buy Mobileye for About $15 Billion in Car Tech Push
Intel (INTC)
Oil hovered around 3-month lows, as rising US inventories & drilling activity offset optimism over OPEC's efforts to restrict crude output. West Texas Intermediate crude (WTI) fell 5¢ to $48.44 a barrel. The price has fallen by more than 8% since last Mon, its biggest week-on-week drop in 4 months, & analysts said the slide may not have much further to run. Us drillers added oil rigs for an 8th consecutive week, lifting spending to benefit from an earlier recovery in crude prices since OPEC agreed to cut output. OPEC & other major oil producers including Russia reached an agreement late last year to rein in production by almost 1.8M barrels per day (bpd) in H1. Although OPEC states have been complying with supply curbs, led by Saudi Arabia, it has not been enough to overshadow a rise in US inventories to a new high.
Oil Touches Three-Month Lows, as U.S. Supply Swells
Rep Representative Todd Rokita keeps a clock hanging on the wall of his Capitol Hill office that tracks the US gov's rising debt in real time & reminds him of his top priority: reining in federal spending. "I was sent here on a fiscal note," said the Indiana lawmaker & vice chairman of the House of Representatives Budget Committee. When Pres Trump unveils his budget for the 2018 fiscal year on Thurs, Rokita will be among many conservative Republicans cheering proposed cuts to domestic programs that would pay for a military buildup. More moderate Reps are less enthusiastic & worry Trump's budget could force lawmakers to choose between opposing the pres backing reductions in popular programs such as aid for disabled children & hot meals for the elderly. The release of the budget, which comes as Trump is facing an intraparty revolt over proposed legislation to replace the Obamacare healthcare law. To keep the gov running, lawmakers will need to approve a spending plan later this year. The White House has released few details about Trump's budget, other than making clear the president wants to boost military spending by $54B & is seeking equivalent cuts in non-defense discretionary programs. But several agencies, including the State Dept & the Environmental Protection Agency, have been asked to prepare scenarios for steep reductions, according to officials familiar with the discussions.
Stocks are meandering, looking for direction. A couple of big stock buyouts are not having much effect on the overall stock market. While Janet's comments at mid week will get most of the attention, a budget battle which has the potential of closing down the gov is getting intense. The Reps want to make cuts in the budget. But the difficult question becomes, "Who will get hurt?" Nobody wants that. Dow remains very close to its record high & bulls are in charge.
Dow Jones Industrials