Dow jumped up 112, advancers over decliners more than 7-1 & NAZ added 43. The MLP index went up 3+ to 321 & the REIT index surged 6+ to 341. Junk bond funds were higher & Treasuries had a strong advance, taking the yield on the 10 year down to 2.51%. Oil shot up to the high 48s after US inventories declined (more below) & gold moved up to 1217.
Dow Jones Industrials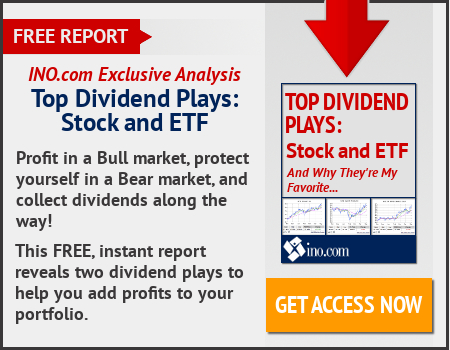 The Federal Reserve raised its benchmark lending rate a ¼ point & continued to project 2 more increases this year, signaling more vigilance as inflation approaches its target. "In view of realized and expected labor market conditions and inflation, the committee decided to raise the target range for the federal funds rate," the FOMC said. "Near-term risks to the economic outlook appear roughly balanced." Investors had almost fully expected the increase to a range of 0.75%- 1% following unusually clear signals from policy makers including Chair Janet Yellen. Yields on 2-year Treasuries declined about 5 basis points to 1.32% & 10-year yields fell 7 basis points to 2.53%. The US economy has mostly met the central bank's goals of full employment & stable prices, and may get further support if Trump delivers promised fiscal stimulus. For now, officials stuck with their "gradual" approach to tightening monetary policy, while removing the word "only" when a previous statement called the approach "only gradual." Central bankers left unchanged their projections for 3 qtr percentage-point increases in 2018, while the fed funds rate estimate for 2019 rose to 3% from 2.9%. They made several changes to their language on inflation. "The committee will carefully monitor actual and expected inflation developments relative to its symmetric inflation goal," the Fed said. "The committee expects that economic condition will evolve in a manner that will warrant gradual increases in the federal funds rate." The committee described job gains as "solid" & said business investment "appears to have firmed somewhat." Inflation, the statement said, is "moving close" to the committee's 2% target.
Fed Raises Benchmark Rate as Inflation Approaches 2% Target
Pres Trump is set to announce the White House's re-evaluation of the Obama administration''s aggressive fuel-economy rules, a move that may slow investment in electric cars. He is scheduled to appear with top automotive executives at the American Center for Mobility in Ypsilanti, Michigan. Industry execs argue that the Obama-era CAFE targets are too stringent, & they had urged the EPA under the previous administration to consider easing its rules amid lower gas prices & surging demand for SUVs & pickup trucks, trends which the automakers said made meeting the miles-per-gallon targets even more difficult. The rules set for governing vehicles from the 2022-2025 model years were due to undergo a midterm review in 2017, with a final determination expected in Apr 2018. But the Obama administration quickly moved to lock in CAFE standards about a week before Trump took office. Automakers hit back at the EPA over its decision & wrote a letter to Trump asking for a full review. "By restarting this review, analysis rather than politics will produce a final decision consistent with the process we all agreed to under 'One National Program' for GHG and fuel economy standards," said Mitch Bainwol, CEO of the Alliance of Automobile Manufacturers, a trade group representing most major automakers in the US. The Association of Global Automakers, which represents internl car companies, said it looks forward to a review that "accounts for the needs of American consumers without locking in a prejudged outcome." In order to comply with the increasingly strict federal emissions standards, automakers invested in developing electric vehicles, despite limited consumer demand. If the Trump administration ultimately agrees to adjust CAFE standards, manufacturers will be faced with a choice: Do they focus as much energy & money on electric cars? Under current CAFE standards, vehicles from model-year 2016 won't meet the fleetwide fuel-economy targets. That's the first time new cars, trucks & SUVs will fall short. Meanwhile, hybrid & plug-in electric vehicles continue to account for a small portion of sales. Hybrids were 2.14% of Feb auto sales & plug-in electric cars earned a market share of less than 1%.
Oil prices climbed for the first time in more than a week on a surprise drawdown in US crude inventories & data from the International Energy Agency (IEA) suggesting OPEC cuts should create a crude deficit in H1. Data from the US Energy Information Administration (EIA) showed US crude stocks fell last week, the first weekly decline after 9 consecutive increases. Crude inventories fell 237K barrels in the latest week. Analysts had forecast an increase of 3.7M barrels. The IEA said global inventories rose in Jan for the first time in 6 months despite OPEC output cuts, but oil prices still drew support from the monthly report which said if the cartel sticks to production curbs, the market should see a deficit of 500K barrels per day (bpd) in H1. "For those looking for a rebalancing of the oil market the message is that they should be patient, and hold their nerve," the IEA said. West Texas Intermediate (WTI) crude was up 76¢ (1.6%) at $48.48 per barrel, its first increase in 8 days. US crude slid on yesterday to its lowest since Nov 29, erasing all its gains since OPEC agreed to cut crude output. Even with this price rise, WTI remains in technically oversold territory for a 6th day, the longest such streaks since Nov. Despite OPEC compliance with its share of the cuts, stockpiles have kept rising, partly because OPEC members pumped heavily before cuts kicked in & US shale producers have raised output.
Oil Rebounds as U.S. Crude Inventories Ease Off Record High
The rate hike was widely expected & a forecast of 2 more later this year was also assumed. Instead of being feared, as in the past, it is being viewed as a sign of a stronger economy which will benefit companies, & in turn stocks. But that takes us back to DC. Today is the day the Treasury runs out of money & must resort to gimmicks to keep paying bills. It can hobble along until the end of next month. Then it would be in deep trouble. Raising the debt limit (above $20T) is interwoven with repealing ObamaCare & that is struggling, to put it mildly. Congress has to get serious about solving these problems if stocks are to go higher. Today the Dow is a little below 21K.
Dow Jones Industrials