Dow dropped 29, decliners over advancers more than 2-1 & NAZ fell 15. The MLP index lost 1+ to the 329s & the REIT index was off 1+ to the 345s. Junk bond funds remained lower & Treasuries continued weak, taking the yield on the 10 year Treasury over 2.5%. Oil lost pennies (more below) & gold declined 10 to 1214.
AMJ (Alerian MLP Index tracking fund)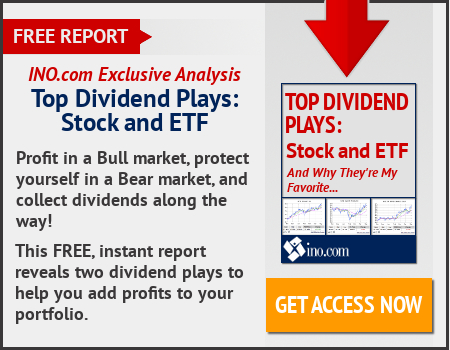 US consumer debt outstanding in Jan posted the smallest gain since Jul 2012 as American households reduced their credit-card balances. The $8B advance last month was smaller than the lowest estimate & followed a revised $14.8B gain in the prior month, Federal Reserve figures showed. Revolving debt, which includes credit cards, declined by the most since Dec 2012 as households got to work reducing balances that had built up over the holiday-shopping season. The figures also help explain a moderation in consumer spending so far in Q1. At the same time, the pace of non-revolving credit picked up in Jan from a month earlier on financing of big-ticket purchases such as cars & school loans. The forecast called for a $17.3B increase in total consumer credit The Dec reading was previously reported as an advance of $14.2B. Revolving debt, which includes credit cards, dropped $3.8B after a $3.6B increase, the report showed. Non-revolving debt, such as that for college tuition & the purchase of vehicles & mobile homes, climbed $12.6B after an $11.2B increase. Lending by the federal gov, mainly for student loans, rose by $27.3B before adjusting for seasonal variations.
Domestic spending drove euro-area growth in Q4-2016, with trade damping output. GDP rose 0.4%, matching earlier estimates & the rate of expansion in Q3. Household consumption added 0.2% point to growth, while gov spending & investment contributed 0.1 point each, the EU statistics office said. Recent economic data have highlighted the strength of the euro-area recovery, with a gauge of investor confidence jumping to the highest level since before the global financial crisis. Together with an inflation rate that has quadrupled to 2% in just 4 months, that's put pressure on ECB policy makers to map out an exit from unconventional stimulus. ECB President Mario Draghi is pushing back against such calls, arguing the price spike is mainly due to energy & that underlying pressures remain weak. The central bank will publish updated projections this week after the Governing Council gathers for one of its regular policy-setting meetings. Imports outpaced exports in Q4, with net trade subtracting 0.1 percentage point from GDP. Household & gov consumption rose 0.4% each & investment was up 0.6%.
Euro-Area Growth Boosted by Domestic Demand as Trade Dragged
Britain's upper house of parliament voted to give lawmakers more power to reject the final terms of the country's exit from the EU, ignoring pleas from Prime Minister May's gov not to hamstring their negotiations. The vote, which passed by 366 to 268, attaches an extra condition to the "European Union (Notification of Withdrawal) Bill" -- legislation which will give May the power to trigger divorce talks. She plans to use that power later this month. The amended bill now demands that Britain's parliament has to approve any exit deal before it is debated by the European Parliament, or, if talks fail, that lawmakers must vote to approve a decision to walk away without a deal. Brexit minister David Davis said the gov would seek to overturn the changes when the bill is presented for approval to the lower chamber, where May has a slim majority. "It is clear that some in the Lords would seek to frustrate that process, and it is the government's intention to ensure that does not happen," he said. The defeat, however, could present a major headache for May if members of her own party follow thru on their threats to rebel by supporting the amendment. A split within May's Conservative party would undermine her authority at a time when she is facing down demands for a 2nd independence referendum from Scottish nationalists, managing fears that Brexit could destabilise Northern Ireland & trying to persuade major EU powers they must cut her a good exit deal. The gov has already promised parliament a vote on the final deal, but believes restricting May's ability to leave the negotiating table could encourage the EU to offer a bad deal in the hope that lawmakers would then reject it and potentially halt Brexit.
Oil prices were little changed, giving up gains after Saudi Arabia's oil minister gave mixed messages on future OPEC production cuts, while the market also braced for data that was expected to show a 9th straight weekly increase in US crude inventories. At the energy conference in Houston, Saudi Oil Minister Khalid Al-Falih said last year's agreement by OPEC & non OPEC countries to curb supplies & boost prices has improved oil market supply & demand fundamentals. But Khalid said that happened only because Saudi Arabia cut beyond what it pledged, bringing the kingdom's output below 10M barrels per day (bpd). He also said OPEC would not let rival producers take advantage of the cuts to underwrite their own production investments. The group is expected to meet again in May, when it could consider extending the production cuts. West Texas Intermediate (WTI) crude was up 8¢ (0.2%). Oil prices have been stuck in a $3 band since Feb, failing to take off after OPEC implemented, to a surprisingly high degree, the first production cut in 8 years. Prices came under pressure as US shale oil drilling after WTI rose firmly above $50 a barrel in Dec after OPEC sealed the deal with Russia & other non-OPEC producers.
Oil Prices Little Changed on Mixed Saudi Messages before U.S. Stock Data
Stocks were not meant to go straight up without a break in the momentum. Markets are resting as they assess the goings on in DC & overseas. There is lot of news around the world including North Korea flexing its muscles with ballistic rockets & China has been sending it a lot of encouragement. China also has the #2 economy in the world. Dow has not strayed from from the record reached last week. The bulls continue to be in command of the markets & they're feeling good.
Dow Jones Industrials