Dow rose 43, advancers over decliners 3-1 & NAZ gained 34. The MLP index added 1+ to the 316s & the REIT index was fractionally higher to the 343s. Junk bond funds went up & Treasuries were flattish. Oil was up pennies (more below) & gold prices were even.
AMJ (Alerian MLP Index tracking fund)
Light Sweet Crude Oil Futures,M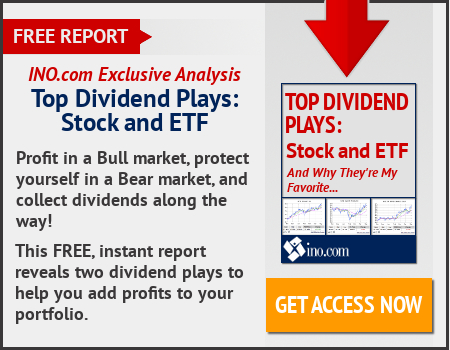 Orders for US durable goods increased more than forecast in Feb, a sign companies are confident about the outlook for the economy. Bookings for goods meant to last at least 3 years rose 1.7% after a 2.3% advance the prior month (larger than previously estimated), Commerce Dept data showed. The forecast called for a 1.4% increase. A 6th straight gain in orders for durable goods minus transportation equipment underscores rising demand that will help to broaden economic growth. Business has the potential of increasing even more should lawmakers succeed in reducing corp taxes & regulations. Excluding transportation equipment demand, which is often volatile, orders increased 0.4% after a 0.2% gain. The weaker part of the report was in the figure measuring future business investment in items like computers, engines & communications gear. Bookings of non-defense capital goods excluding aircraft unexpectedly fell 0.1%, compared with a projection for a 0.5% advance. Jan was revised to a 0.1% increase. At the same time, those orders were up at a 9.1% annualized rate in the 3 months ended in Feb. Shipments of capital goods excluding aircraft and military hardware, used in calculating GDP, rose 1% in Feb. Bookings for civilian aircraft climbed 47.6% following an 83.3% surge at the start of the year. The report showed a 0.8% drop in bookings for motor vehicles & parts, as auto dealers deal with high inventory. Industry data showed car sales in February were little changed from the previous month. Cars & light trucks sold at a 17.5M annualized rate. Orders for military capital equipment decreased 8.3% & demand for non-defense durable goods rose 2.1% for a 2nd month.
Oil edged higher, boosted by hopes that an OPEC output cut was beginning to balance a long-oversupplied market, but benchmark prices were on track for weekly losses as concerns persisted over an excess of crude. West Texas Intermediate (WTI) crude futures were up 20¢ at $47.90 a barrel.& is off 1.8% for the week. The gains are a sign that oil is trading 12% below the highs reached in Jan, had leveled out. Saudi Arabia said its crude exports to the US would fall by around 300K barrels per day (bpd) between Feb & Mar, boosting price sentiment. It said the expected drop could help draw down US inventories that stood at a record 533M barrels last week. In the US, shale drilling has pushed up oil production by more than 8% since mid-2016 to just above 9.1M bpd, though producers have left a record number of wells unfinished in Permian, the largest oilfield in the country, a sign that output may not rise as swiftly as drilling activity would indicate. Saudi exports to other regions, notably Asia, remained elevated despite an effort led by OOEC & supported by other producers including Russia, to cut output by 1.8M bpd during in H1. Many are now watching for whether OPEC, whose committee monitoring the cuts will meet over the weekend in Kuwait, will extend the deal. In Russia, private oil producers are ditching their skepticism & lining up behind an extension of output cuts after previous oil price increases compensated for lost income. Unless OPEC extends the curbs beyond Jun or makes bigger cuts, oil prices are at risk of falling further.
Oil Edges up as Saudis Cut Supplies to U.S., but Global Glut Remains
Oil Edges up as Saudis Cut Supplies to U.S., but Global Glut Remains
Treasury Sec Steve Mnuchin said that he believes financial markets could improve "significantly" once they fully reflect the potential for US economic growth from pres Trump's economic policies. He added that optimism about US growth from policies such as regulatory reform & tax reform is "definitely not all baked in" to market valuations. "I think there is some good news that's baked in, but yet, I think there is further room for significant growth in the economy that would be reflected in the markets," Mnuchin said. "The consequence would be that the market could go up significantly," Mnuchin added. Treasury secretaries in the past have shied away from publicly discussing market valuations. But Mnuchin said Trump's policies could produce growth of 3-3.5%, significantly higher than the Q4 reading of 1.9%. "We're in an environment where the U.S. assets are the most attractive assets to invest in on a global basis." Mnuchin is still aiming to achieve passage of comprehensive tax reform by the time Congress takes its Aug recess. He also said he expects the Trump administration's Obamacare replacement bill to pass later today.
Stocks are in a hold pattern until the heathcare vote is taken. If that measure is defeated, the administration plans next to more forward on the tax reform package, aimed at bringing lower taxes to consumers & corps. Buying today is looking forward to passage of that legislation, although that could get very ugly when lawmakers look at details. All changes will involve pet projects that somebody likes. .
Dow Jones Industrials