Dow went up 6, decliners over advancers more than 3-2 & NAZ gave back 1. The MLP index lost 2 to the 315s & the REIT index was off fractionally to 341. Junk bond funds were pretty much even & Treasuries had a tiny advance. Oil declined in the 48s & gold inched higher to 1231.
AMJ (Alerian MLP Index tracking fund)
Light Sweet Crude Oil Futures,A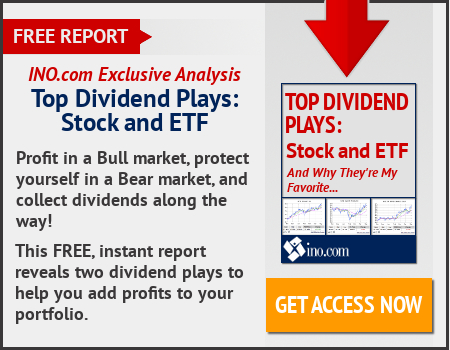 US stocks slipped with European equities as oil fell toward $48 a barrel, with investors digesting fresh signs that the US intends to rewrite the terms of global trade. The $ & Treasuries were little changed. Crude's 9th retreat in the past 11 days dragged oil & gas producers lower. Yields on 10-year Treasury notes held near 2.50%. The £ fell, reversing earlier gains, after the UK said it will trigger the process to leave the EU on Mar 29 . Gold touched the highest level in 2 weeks. Investor focus turned to the outcome of a G-20 meeting, where finance ministers locked heads before issuing a statement that dropped a reference to resist all forms of protectionism. That's renewing concerns about Trump's desire to pursue new trading terms. The US currency slumped last week after the Fed delivered a more dovish message than expected, even as it raised interest rates.
Crude Retreat Weighs on U.S., European Equities: Markets Wrap
As global finance chiefs return from their first collective engagement with the Trump administration, they're bringing home a load of unfinished business. While the weekend meeting of the G-20 kept up its tradition of a communique to present a veneer of agreement, it only did so by papering over new cracks in the order underpinning the world economy. Barely hinting at the merits of free trade, the statement's omissions show how global economic diplomacy is now beset with a fault line that could overshadow it for months, if not years. As recently as last Jul, the G-20 had promised to "resist all forms of protectionism," a pledge now absent as the previous consensus on commerce is challenged by the recent election Pres Trump. Before he & the rest of the group's leaders meet in Hamburg in Jul, his counterparts have little more than 100 days to gauge if the removal of those words represents the beginning or the end of his administration's attempt to reset global terms of trade that it abhors as economically unfair. That shift followed hours of wrangling that kept officials in suspense on whether the G-20 would even mention trade, with occasional doubts that a communique might be produced at all. The US delegation, led by Treasury Sec Steve Mnuchin, wanted a reference on the need for trade to be "fair" while China, a previously unlikely champion in such matters, led a defense of the existing rules-based regime under the WTO. In the end, ministers agreed that "we are working to strengthen the contribution of trade to our economies," a compromise to salvage what remained of the foundations of an understanding that the G-20 had long largely taken for granted. Participants are now holding out for the Hamburg summit to repair the damage.
China's gov has been seeking advice from its think-tanks & policy advisers on how to counter potential trade penalties from Trump, getting ready for the worst, even as they hope for business-like negotiations. The policy advisers believe the Trump administration is most likely to impose higher tariffs on targeted sectors where China has a big surplus with the US, such as steel & furniture, or on state-owned firms. China could respond with actions such as finding alternative suppliers of agriculture products or machinery & manufactured goods, while cutting its exports of consumer staples such as mobile phones or laptops. Other options include imposing tax or other restrictions on big US firms operating in China, or limiting their access to China's fast-growing services sector, China added. Beijing was a particular target of Trump's rhetoric during last year's election campaign & officials see some friction as inevitable due to China's large trade surplus. Premier Li Keqiang said last week that Beijing did not want to see a trade war with the US & urged talks between both sides to achieve common ground. Mnuchin also said last week that the Trump administration did not want trade wars, but that certain trade relationships needed re-examining to make them fairer for US workers. No major US measures have been announced & there were no public indications of DC's intentions on trade at the weekend when Sec of State Rex Tillerson visited China. Trump is expected to host President Xi Jinping next month.
Stocks are quiet as traders assess the future of intl trade. Trump wants improved terms on the deals the US makes & foreign countries are grappling with what to do next. As with many issues in DC, the implications are huge for American business, &, in turn, how that is reflected in the stock market. Currently investors are willing to see how this plays out & the popular stock averages remain near record levels..
Dow Jones Industrials