Dow gave back 17, advancers over decliners 3-2 & NAZ was up pennies ;. The MLP index lost 2+ to the 317 & the REIT index rose 1+ to the 341s. Junk bond funds were purchased following recent selling & Treasuries climbed higher. Oil was up pennies & gold is now at 1230 (more on both below).
Dow Jones Industrials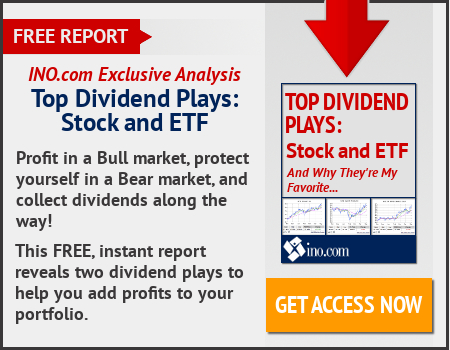 Pres Trump met with German Chancellor Angela Merkel & prominent CEOs with a vested interest in maintaining a beneficial business relationship between the 2 countries. The pres also used the meeting as an opportunity to criticize interl payments to NATO, the majority of which fall short of the target level. He did reaffirm his administration's commitment to the interl organization, while saying it is only fair other countries step up their contributions to meet the 2% target, which Germany currently falls short of. Despite the NATO jab, the pres once again kept the focus on jobs, emphasizing the need to modernize training for America's workforce, "especially with respect to manufacturing jobs," which he noted were returning to the country "big league." The Pres lauded Germany's vocational program as one of the best in the world, saying: "Germany has been a model for highly successful apprenticeship programs. As a result the youth unemployment rate is much lower than other countries." After the press conference, the pair will touch on some more of the contentious economic issues between the countries, including trade. "Over lunch the Chancellor and I will talk about our economic partnership. We must work together toward fair and reciprocal trade policies that benefit both of our countries. Millions of U.S. citizens have been left behind by international commerce," Trump said. Trump has promised to tackle America's mounting trade deficits, reiterating that pledge a speech in Detroit at the American Center for Mobility.
Gold prices climbed to settle about 2.4% higher for the week. Declines in the US & in the wake of the Federal Reserve's cautious stance to future interest-rate hikes gave the yellow metal a boost. Apr gold climbed by $3.10 (0.3%) to settle at $1230 an ounce.
Data from Baker Hughes revealed that the nhumber of active US rigs drilling for oil
Opens a New Window.
rose by 14 to 631 rigs this week. The oil rig count has climbed for 9 straight weeks. The total active US rig count, which includes oil & natural-gas rigs, also jumped higher by 21 to 789. Apr West Texas Intermediate crude was down 3¢ at $48.72 a barrel, little changed from their levels before the data.
Apple,a Dow stock, is launching a new round in its charm offensive in China, announcing 2 additional research-&-development centers ahead of planned speeches by CEO Tim Cook at a major Chinese gov conference. The new centers, to be set up in Shanghai & Suzhou, bring its total commitment to R&D facilities in China to more than 3.5B yuan (about $500M). It last year committed to opening a similar center in Shenzhen & currently operates one in Beijing. Cook is expected to mention those commitments in a speech on innovation & corp social responsibility at the China Development Forum, an event for discussion between China's senior leadership & global business execs. Cook has traveled numerous times to China, but it will be his first time speaking at the forum, which is hosted by an arm of the State Council, China's cabinet. The company is grappling with rising pressure from homegrown rivals & a string of other setbacks in China, its most important market outside the US. Sales in greater China fell 17% in its latest fiscal year to $48B, although AAPL said sales stabilized in the most recent qtr in mainland China, which excludes Taiwan & Hong Kong. AAPL last year was forced to halt its online music & book services in China because they violated local media rules. The company also faced criticism from local consumer groups last year over complaints that iPhones were spontaneously shutting down even as ½ the battery life remained. It said a limited number of phones were affected & offered free replacement batteries for those devices. China is a critical manufacturing hub for AAPL & that triggered criticism during the election campaign last year from Trump, who said it should make more products in the US. The vast majority of its products sold world-wide are made in China by contract manufacturers, & AAPL says it has created & supported 4.8M jobs in China. The stock was off chump change. If you would like to learn more about AAPL, click on this link:
club.ino.com/trend/analysis/stock/AAPL?a_aid=CD3289&a_bid=6ae5b6f7
Apple (AAPL)
Trump & Merkel met to begin a relationship. Nothing was resolved as expected. While there are differences between these 2 leaders they also share common values. The rise in gold last week as stocks were little changed shows that investors are a little more concerned with safety. As said here so many times, the stock market is vastly overbought & selling is needed to get rid of Nervous Nelly investors.
Dow Jones Industrials