Dow slid back only 4, advancers over decliners better than 3-2 & NAZ was off 3. The MLP index recovered 1+ to the 314s & the REIT index gained 2+ to the 342s. Junk bond funds slid lower & Treasuries were weak. Oil went lower in the 47s & gold pulled back 4 (more on both below).
AMJ (Alerian MLP Index tracking fund)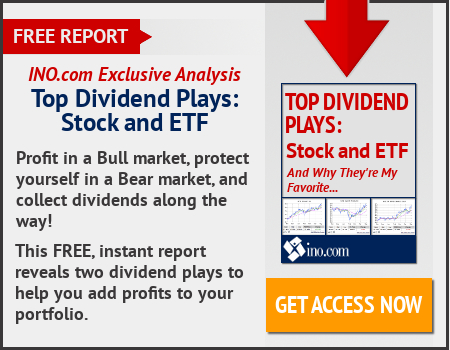 Pres Trump made a final push to win over skeptical members of his own party to begin dismantling Obamacare in the House or risk failure on one of his top legislative priorities. The effort is seen by financial markets as a crucial test of his ability to work with Congress to deliver on his agenda, including planned tax cuts. Rep leaders hoped to vote on the healthcare bill later today, the 7th anniversary of former pres Obama signing his healthcare law. Although Rep have a majority in the House, Dems are united against the bill & Trump & House Speaker Paul Ryan, who has championed the bill, can afford to lose only 21 Rep votes. Trump met at the White House in the AM with some of the bill's strongest opponents. Rep Representative Luke Messer, a member of the House leadership, said after a meeting with Ryan they were still hoping to hold a vote today but were awaiting the outcome of Trump's meeting with the Freedom Caucus. Messer said he expected the chamber to go ahead with a planned evening vote. Trump urged Americans in a tweet early today to press their representatives to vote for the bill, known formally as the American Health Care Act. Uncertainty over the bill has rattled financial markets & a failure just 2 months into Trump's presidency would be a setback for the White House, which as late as yesterday said there was "no Plan B" for the healthcare measure. US stock markets have risen steadily in recent months on optimism over a pro-business Trump agenda but fell back sharply on Tues as investors worried that failure to push thru the healthcare bill could have a knock-on effect on other Trump priorities such as tax cuts & infrastructure spending.
U.S. House Vote Looms; Trump Struggles to Win Obamacare Repeal
Oil prices settled lower, down a 3rd straight session. Record US stockpiles of crude oil fed concerns over a global glut of supplies, despite expectations that US demand for gasoline is set to grow in the run up to the summer driving season. May West Texas Intermediate crude lost 34¢ (0.7%) to settle at $47.70 a barrel, with the contract marking its lowest finish since late Nov.
The Federal Reserve could raise short-term interest rates 3 more times this year, said San Francisco Fed pres John Williams. "Three or even four increases as your total makes sense," Williams said. "I think the economy is in a good place right now," he said. The Fed raised interest rates last week and penciled in two more quarter-point hikes.
Gold prices settled with a loss easing back after a streak of gains that spanned 5 sessions. Prices for the metal had recently climbed on the back of a sharp slump in global equities & weakness in the $, but global stock markets traded mostly higher & the greenback strengthened a bit today. Apr gold declined $2.50 (0.2%) to settle at $1247 an ounce.
Ford dropped, after the automaker disclosed a Q1 outlook that was well below expectations. In a filing with the SEC, Ford CFO Bob Shanks said the company established an EPS guidance range for Q1 of 30-35¢, down from adjusted EPS of 68¢ a year ago, & below the consensus estimate of 47¢. Ford said the decline from last year is because of higher costs, including for commodities & investments in emerging opportunities; lower volume, primarily fleet volume & unfavorable currency moves. The stock fell 11¢. If you would like to learn more about Ford, click on this link:
club.ino.com/trend/analysis/stock/F?a_aid=CD3289&a_bid=6ae5b6f7
Ford (F)
Late breaking news says there are not enough votes on the healthcare bill, so it will be postponed & it's unclear if there will be a vote Fri. That will depend on the pres being to get enough commitments for a "yes" vote. This is hardball time in DC with the stakes being very, very high. A rejection of this vote will send a negative signal on Trump's ability to craft a tax reform package. Especially with the market being vastly overbought, it is taking all this uncertainty fairly well. Today the Dow did not stray far from even & did not break when the news said there would be no vote tonight.. However negative thoughts are not good for the future of the rally.
Dow Jones Industrials