Dow dropped 112 (finishing near the lows & barely hanging above 21K), decliners over advancers 5-2 & NAZ fell 42. The MLP index was fractionally lower, going under 331, & the REIT index drifted down 1+ to under 351. Junk bond funds declined & Treasuries were also sold. Oil declined to the 51s (more below) & gold was off 14 to 1235.
AMJ (Alerian MLP Index tracking fund)
Light Sweet Crude Oil Futures,A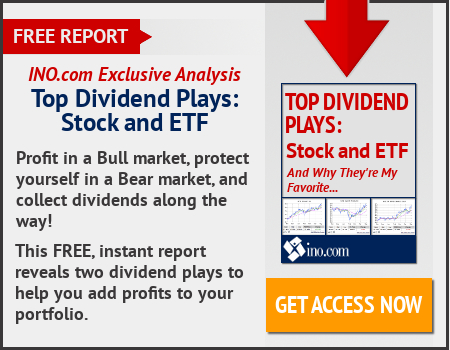 Caterpillar, a Dow stock, shares had the steepest decline in 8 months as the biggest maker of machinery for mining & construction had its Illinois offices raided by US tax & financial agents. Searches were conducted by the IRS, the Federal Deposit Insurance & the Commerce Dept a spokeswoman said. Declining to comment on the nature of the raid, she said that in other cases the US attorney's office has dealt with the IRS Criminal Investigations unit & Commerce's Office of Export Enforcement. CAT, which has a financial unit that lends to customers, confirmed the presence of agents in some of its Peoria-area facilities & said it was cooperating. The raids come as new CEO Jim Umpleby shifts the global headquarters to Chicago to bolster the iconic machinery maker's push in foreign markets. Last week, Oberhelman, who remains as chairman, participated in discussions on pro-growth policy at the White House, where Pres Trump said "I love Caterpillar." Although the focus of the raids wasn't clear, the company disclosed in an annual filing last month that it received a grand jury subpoena from the US District Court for the Central District of Illinois in Jan 2015. The subpoena requested documents relating to, among other things, financial information on US & non-US CAT subsidiaries. That included undistributed profits of non-US subsidiaries & the movement of cash among US & non-US subsidiaries. The manufacturer said it got additional subpoenas relating to this investigation requesting more information on the purchase & resale of replacement parts by CAT & non-US CAT subsidiaries & div distributions of certain non-US CAT subsidiaries. The company said in the filing that it believes this matter "will not have a material adverse effect on the company's consolidated results of operations, financial position or liquidity." The stock sank 4.22 (4%). If you would like to learn more about CAT, click on this link:
club.ino.com/trend/analysis/stock/CAT?a_aid=CD3289&a_bid=6ae5b6f7
Caterpillar Shares Plunge After Federal Agents Raid Its Offices
Caterpillar (CAT)
Oil dropped to a 3-week low as record US crude stockpiles were seen jeopardizing OPEC's efforts to drain a global surplus. Futures declined more than 2%. US stockpiles expanded to 520M, the most in weekly gov data going back to 1982. Saudi Arabia continued to lead OPEC's efforts to cut production, helping the group get closer to a goal set out in a historic accord last year. Output fell to 32.17M barrels a day in Feb, a 65K barrel-a-day drop from Jan, the first month of the agreement. As OPEC & 11 other nations trim supply in an effort to end a glut, US producers are ramping up & potentially offsetting the curbs. That has subdued price swings, sending the Crude Oil Volatility Index to the lowest since Oct 2014. It could be a week or 2 before enough seasonal maintenance at refineries is finished to start seeing steady processing gains. West Texas Intermediate for Apr delivery dropped 87¢ (1.6%) to $52.96 a barrel. Futures traded between $51.22-54.94 in Feb, the tightest range since 2003. Total volume traded was about 20% above the 100-day average. US crude stockpiles rose 1.5M barrels last week, the Energy Information Administration reported yesterday. They've increased by more than 41M barrels since the start of the year. Supplies at Cushing, Oklahoma, the delivery point for WTI, gained 495K barrels to 63.5M last week. Crude production rose to 9.03 million barrels a day, the highest in a year. Saudi Arabia, the world's largest crude exporter, cut prices for Apr oil sales to the US & Northwest Europe & trimmed most grades for buyers in Asia & the Mediterranean.
Oil Falls to Three-Week Low as Record U.S. Supply Outweighs OPEC
China stocks fell as buyers retreated on speculation of a possible US interest rate hike later this month & concerns liquidity could tighten as Beijing's steps up its fight against leverage. The blue-chip CSI300 index fell 0.7%, to 3435, while the Shanghai Composite Index lost 0.5% to 3230. CSI300, the blue-chip index, has climbed around 20% over the past year on signs of economic recovery, supported by Beijing's fiscal stimulus & efforts to shut down "zombie" companies. But the rally has tapered off in over the last few months, suggesting further gains could be limited. Guo Shuqing, China's newly-appointed banking regulator said today that risk prevention will be a more prominent policy focus in 2017, signaling tougher crackdown in areas such as shadow banking. Most sectors fell, led by infrastructure & real estate stocks, after a poll showed China's house price growth will slow significantly on continuing gov curbs & tighter credit conditions this year.
Home Depot, another Dow stock, plans to hire 80K Americans, as the home-improvement retailer prepares for the busy spring season. The company is seeking seasonal workers for nearly 2K stores & 75 distribution centers. Positions are open in customer service, sales & HD's Merchandising Execution Team, which is responsible for setting merchandising displays & ensuring products are customer-ready. The retailer has hired about 80K spring associates in each of the past 4 years. Upgrades to HD's careers website has cut down the amount of time it takes to apply for a job. Applying for a job now takes roughly 15 minutes on any device. "We want everyone to have an easy and convenient experience with The Home Depot, whether they're shopping with us or applying for a position," said Tim Crow, exec VP of human resources. HD also noted that seasonal employees may transition to a permanent position with the company. The start of spring is a critical time for HD, especially at a time when consumers are spending more on do-it-yourself projects. The stock rose 1.27. If you would like to learn more about HD, click on this link:
club.ino.com/trend/analysis/stock/HD?a_aid=CD3289&a_bid=6ae5b6f7
Home Depot (HD)
Selling today was a routine a follow up to the enormous stock market rally. However, gold & Treasuries, traditional safe haven investments, were also sold. The bulls are richer & very happy. For the time being, they are in charge of the stock market even though it remains vastly overbought.
Dow Jones Industrials