Dow have back 69, decliners over advancers 5-2 & NAZ was able to add 3. The MLP index dropped 6+ to the 322s & the REIT index lost 5+ to the 339s. Junk bond funds fell 1-2%, a big drop for this group, & Treasuries also retreated. Oil plunged to a little above 50 (more below) & gold was off 6 to 1209.
AMJ (Alerian MLP Index tracking fund)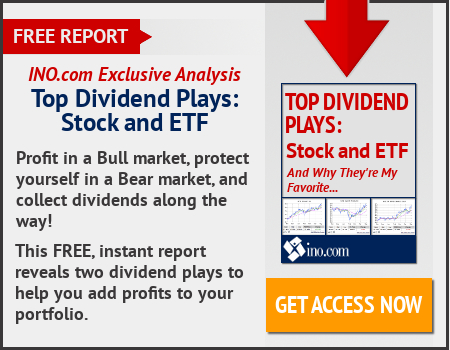 China's imports surged in Feb from a year earlier with the nation posting a rare trade deficit as exports slipped. Analysts said seasonal factors mostly explain the swings. Imports soared 38% (in $ terms), almost double economist projections. Exports dropped 1.3% versus the estimate of 14%. The trade deficit was $9.15B , the first negative reading in 3 years versus the projections for a $27B surplus. The results were skewed by the week-long Lunar New Year holidays that shutter factories & ports across the nation. The holiday occurred in Feb 2016 versus late Jan this year, distorting base year comparisons. Taking Jan & Feb data together, the imports figures suggest resilient domestic demand while exports are getting a boost from an improving global outlook. The world's largest exporter faces more challenges & uncertainties. Pres Trump has accused China of unfair trade practices & is now in a position to carry out threats, with Commerce Sec Wilbur Ross sworn in. Measures will be announced "as soon as we have a proper case," Ross said. Trade surplus with the US narrowed to $10.4B, the least in 3 years. Crude oil imports increased after the gov granted import quotas allowing independent refiners to make overseas purchase. Coal imports tumbled to the lowest in 9 months as demand weakened following the peak winter heating season. Market demand, especially domestic demand, is increasing significantly, the head of General Administration of Customs said.
China's Imports Surge in February, While Exports Miss Estimates
Boeing, a Dow stock, said that it is ready for the next production increases in its 737 jetliners as the aerospace company prepares to deliver the first of the revamped Max models in the summer. The company is stress-testing its production system monthly as it readies to boost monthly output to 47 from 42 this year, said Keith Leverkuhn, VP & general manager of the 737 Max program. Investors & analysts remain focused on potential supply-chain kinks as BA boost output. The company is transitioning to producing the Max version of the 50-year old 737 platform & phasing out the existing models while boosting its output rate to record levels. It has sold more than 3.6K of the Max jets. "We are very comfortable with the ability of our shops to accommodate the higher rates," Leverkuhn said. He said the focus of its stress-testing is with external suppliers. BA has said around 15% of the 737 jets it delivers this year will be the Max model, which includes new engines & other upgrades to improve fuel efficiency & reduce maintenance costs. The first delivery is expected in Q2. The stock lost 28¢. If you would like to learn more about BA, click on this link:
club.ino.com/trend/analysis/stock/BA?a_aid=CD3289&a_bid=6ae5b6f7
Boeing (BA)
Oil prices plunged 5% to their lowest levels this year as US crude inventories surged to a new record high, stoking concerns a global glut could persist even with OPEC attempting to prop up prices with output curbs. Crude stockpiles in the US have been rising since the start of the year. They soared last week by 8.2M barrels, more than quadruple the forecasts, as refineries cut output & imports rose, according to the US Energy Information Administration. Close to a record number of bullish wagers, or long positions, in the crude market has set up the market for a large downward move if those positions are unwound & this move could signal the onset of that. Key support levels established after the tight trading range for prices this year are also being tested & a breach of those levels could trigger a fresh round of selling, technical analysts said. West Texas Intermediate crude ended the session at $50.28 per barrel, down $2.86 (5.4%) after falling to its lowest level since Dec 15. The contract also fell below the 100-day moving averages for the first time since late Nov, when the OPEC supply cuts were announced.
Oil Falls as U.S. Stocks Build for 9th Straight Week
Trump's tweets can't get no respect in the stock market, but tumbling oil prices do. OPEC's grip on the oil market is being challenged by rising inventories, something OPEC does not control. Of course, the stock market remains vastly overbought with a ton of unknowns for the economy to deal with. Dow remains within about 200 from its record high last week. Not bad all considered.
Dow Jones Industrials