Dow sank 160 closing at session lows, advancers slightly ahead of decliners & NAZ lost 65. The MLP index was steady at 240 & the REIT index inched higher to the 408s. Junk bond funds were little changed & Treasuries had modest gains. Oil was flattish near 58 & gold gained 14 to 1520 (more on both below).
AMJ (Alerian MLP Index tracking fund)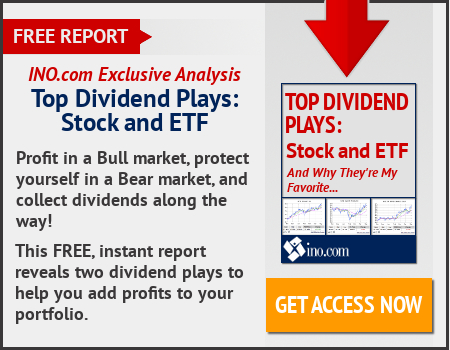 Chinese trade negotiators had a sudden change of plans today, canceling a visit to meet US farmers after they wrapped up trade talks in DC this week. The Chinese delegation has changed its travel schedule & is headed back to China earlier than planned, according to Nicole Rolf, the Montana Farm Bureau Federation's director of national affairs. There was no explanation as to why they were cutting their trip short, Rolf said. Nebraska depat of agriculture also said the Chinese officials called off a visit to farms in Nebraska. Secretary of Agriculture Sonny Perdue confirmed yesterday the meetings were in the works as a way for China to build goodwill with American farmers. The Chinese delegation, led by Vice Minister for Agriculture & Rural Affairs Han Jun, had planned follow-on visits to Bozeman, Montana, and Omaha, Nebraska. The cancellation put a damper on hopes that China would restart purchasing US agricultural goods, which it had halted in Apr in retaliation against Pres Trump's tariffs. China made up $5.9B in US farm product exports in 2018, according to the US Census. It's the world's top buyer of soybeans & purchased roughly 60% of US soybean exports last year. Tensions between the US & China had eased ahead of the low-level trade talks this week as Trump granted tariff exemptions to many Chinese products & China also said it will exempt US agricultural products & other 16 types of US goods from additional tariffs. Trump also decided to delay increasing tariffs on $250B worth of Chinese goods from Oct 1 to Oct 15 as a "gesture of good will" to China. China also said its domestic companies have made inquiries about prices of American farm goods.
Chinese trade negotiators cancel US farm visit, cut trip short
Thousands of Canadian auto industry workers have been furloughed, with more temporary layoffs coming, as negotiations on a new labor contract between General Motors (GM) & the United Auto Workers (UAW) drags into a 5th day. Jerry Dias, pres of Canadian trade union Unifor, which represents GM & other auto workers in Canada, said that roughly 4500 of his members have been temporarily laid off because of the strike so far. He said that includes about 2500 workers at GM's Oshawa Assembly plant in Ontario, Canada, & 2000 people who work for GM's suppliers. The suppliers are "getting clobbered," Dias said, adding non-unionized plants are being affected as well. Roughly 48K UAW members with GM have been on strike since Mon after the 2 sides failed to reach a deal by a Sat night deadline. It is the union's first national strike against the automaker since a 2-day work stoppage in 2007. The strike at GM's US plants has disrupted operations at the automaker's other facilities as well as at some of its suppliers. While GM wouldn't confirm Dias' numbers, the company said toay that it has fully idled production at the Oshawa plant & temporarily laid off 2000 workers there. The automaker initially said it furloughed roughly 2000 workers at the plant earlier this week, but it has since revised that number higher & expanded the temporary layoffs at the Oshawa plant. "We plan to resume these operations as quickly as possible upon resolution of the UAW strike," GM said. According to Dias, GM plans to temporarily lay off 700 additional workers at the company's St Catharines, Ontario, plant on Mon & will "re-evaluate" production at its CAMI plant in Ontario
next week, depending on the length of the strike. GM spokesman Dan Flores declined to comment on the automaker's plans next week, saying the company is "monitoring the situation on an ongoing basis." The stock fell 41¢.
If you would like to leaarn more about GM, click on this link:
club.ino.com/trend/analysis/stock/GM?a_aid=CDXXX&a_bid=6ae5b6f7
Thousands more workers furloughed with more coming as GM, suppliers idle plants in UAW strike
Oil futures finished lower, but registered a sharp gain for the week, their largest in months, after attacks on Saudi Arabian production facilities last weekend raised concerns over the amount of spare capacity in the oil market. Oil pared gains seen on Mon, when futures jumped nearly 15% in the aftermath of weekend attacks, which DC & Riyadh have blamed on Iran, that shut down ½ of Saudi Arabia's daily oil production. Saudi officials on Tues subsequently said they were on track to restore production by month end. But reports that Saudi Arabia has moved to import substantial amounts of crude from its neighbors as it scrambles to maintain export commitments & maintain market share has underlined concerns that the country, viewed as the primary source of spare capacity in the global market, would be unable to respond to any further shocks. West Texas Intermediate crude for Oct fell 4¢ to finish at $58.09 a barrel, with the contract logging a 5.9% weekly advance (the biggest for the US benchmark since the week ended Jun 21). The Oct contract expired at the end of the session. Nov WTI which is now the front month, shed 10¢ to settle at $58.09. The global benchmark, Nov Brent crude lost 12¢ to $64.28 a barrel & marked a 6.7% weekly advance, the largest since Jan. Meanwhile, data form Baker Hughes revealed a 5th straight weekly decline in the number of active US rigs drilling for oil, suggesting a further slowdown in production.
Oil posts biggest weekly gain in months after attacks on Saudi facilities
Gold prices finished higher to end the week with a gain for the first time in about a month, as Pres Trump announced more sanctions on Iran & China reportedly cut short its trade negotiations with the US, fueling haven demand for the precious metal. Trump called the Iran sanctions the highest ever imposed on a country. He had promised earlier in the week to impose new Iran sanctions in retaliation for Tehran's alleged role in strikes on Saudi Arabian oil facilities. Trump also said that he was looking for a "complete" trade deal with China& it didn't need to come before the 2020 election. Reports said that a Chinese delegation cancelled plans to visit farms in Montana as part of its trade negotiations with the US. Gold for Dec rose $8.90 (0.6%) to settle at $1515 an ounce, after retreating 0.6% yesterday. For the week, the yellow metal saw a 1% gain based on last Fri's closing price, which put a halt to 3 consecutive weekly declines. Prices had ended last week below the psychologically significant level of $1500.
Gold futures gain 1% for the week, after 3 straight weekly declines
Negotiations for US-China trade & the GM strike were stumbling blocks that hit the market around midday. The Dow suddenly dropped 200 on the news & finished the week down 300 with a gloomy outlook for next week. However, the bulls have been able to keep it near the record highs reeached in mid Jun.
Dow Jones Industrials