Dow gained 63 today with a little selling into the close, advancers over decliners almost 2-1 but NAZ lost 3. The MLP index rose 3 to the 297s & the REIT index crawled up about 1 to 351. Junk bond funds went up & Treasuries were sold once again. Oil rose 1 to the 46s & gold slid back to 1241.
AMJ (Alerian MLP Index tracking fund)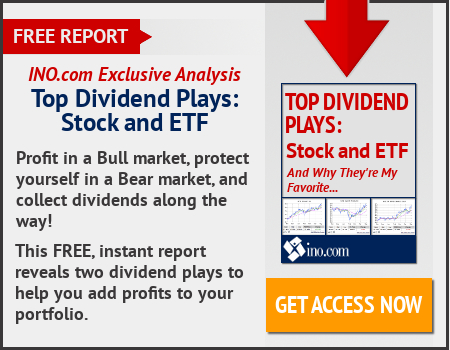 Pres Trump highlighted a deal between Cheniere Energy (LNG) & South Korea during a joint appearance with the country's pres today. Trump, who discussed a variety of trade issues with Pres Moon Jae-in during his visit, praised South Korean companies for investing in the US. Multiple companies announced combined investments of $12.8B to coincide with Pres Moon's meeting with Trump. Cheniere, the only company that exports liquefied natural gas (LNG) from US shale, said earlier this week that its export terminal in Louisiana began shipments to South Korea this month, officially kicking off a deal that was signed in 2012. Under terms of the 20-year agreement, Cheniere will make 3.5M tons of LNG available to Korea Gas on an annual basis. "I was gratified to learn about the new investments South Korean companies are making in the United States. This month Cheniere is sending its first shipment of American liquefied natural gas to South Korea in a deal worth more than $25 billion," Trump said. Korea Gas is already in discussions with Cheniere to increase its supply of LNG
Opens a New Window.
. South Korea has joined Mexico, Chile & Japan as buyers of US natural gas, as the nation boosts exports amid a period of abundant supplies.
Pres Trump said he was renegotiating what had been a "rough" trade deal with South Korea when he met for a 2nd day with Pres Moon Jae-in, focusing on North Korea's nuclear threat & trade. Moon, making his first trip to the US since becoming pres in May, was greeted again by Trump at the White House, where he attended a dinner hosted by the US chief executive yesterday. Trump has spoken harshly about US trade imbalances & threatened to tear up a 5-year-old trade agreement reached with South Korea. Speaking alongside Moon in the Oval Office, Trump said the 2 had "accomplished a lot" on North Korea & trade. "We are renegotiating a trade deal right now as we speak with South Korea, and, hopefully, it will be an equitable deal, a fair deal for both parties," he said. "It's been a rough deal for the United States, but I think that it will be much different and will be good for both parties. ... We want something that is going to be good for the American worker, and I think that we will be able to do that today." Trump said the 2 were in the process of discussing "many options" on North Korea. Moon has said he wants to form a friendship with Trump & find common ground on North Korea. He said he & Trump had had "very honest discussions and on issues to include the North Korean nuclear issue and other issues of mutual interest." "It was a great opportunity for us to further the trust and friendship between me and President Trump," he added. "It was also an opportunity to reconfirm that the U.S. and Korea are walking together on the same path towards a great alliance." On Wed, he said that unfair trade practices would be eradicated & factors that limited competition, such as market entry barriers and price regulations, would be re-evaluated under his administration. The US goods trade deficit with South Korea has more than doubled since the KORUS pact took effect in 2012, from $13.2B in 2011 to $27.7B in 2016. It was forecast to boost US exports by $10B a year, but they were $3B lower in 2016 than in 2011.
Trump renegotiating 'rough' US trade deal with South Korea
Gold prices settled with a loss today, pressured by gains in global bond yields which dulled investment demand for the metal. Prices, however, scored a gain of roughly 7.9% for H1, buoyed in part by overall weakness in the $ YTD. Aug gold fell $3.50 (0.3%) to settle at $1242 an ounce for the session. It lost about 1.1% for the week & was down about 2.6% for the month.
The tepid pace of US consumer spending in May is nevertheless enough to keep the economy on track for a rebound in Q2, helped by income gains, Commerce Dept figures showed. Purchases rose 0.1% from prior month (matching est.) after 0.4% increase in Apr. Incomes rose 0.4% (est. 0.3% rise) after 0.3% gain. Price gauge tied to consumption fell 0.1% M/M (matching est.); was up 1.4% Y/Y (est. 1.5%). Excluding food & energy, prices rose 0.1% M/M & 1.4% Y/Y (matching both ests.). Americans may be reluctant to ramp up spending until they see a faster pickup in wages, even as steady hiring, healthier balance sheets & low borrowing costs are helping to support their purchases. Since household spending accounts for about 70% of the economy, any persistent weakness would damp the outlook for a stronger rebound in economic growth after the lackluster pace of early 2017. An outsized 4.8% jump in divs powered May's gain in inflation-adjusted disposable income, which matched the biggest since Dec 2012. Wages & salaries, meanwhile, cooled to a 0.1% increase following a 0.5% gain in Apr.
Stocks closed H1 on an up note. For the month, the Dow gained 2% while NAZ was off fractionally. Both are near their record highs. For H1, Dow extended the post election rally, gaining 8% & NAZ shot up 14% to go well over 6K. The trade story with South Korea is the kind of news traders are hoping will be repeated (as it has already) to boost the US economy. If there are more such deals & the mess in DC calms down, stocks will rise but the averages near record highs will be challenged to match the advances made in H1.
Dow Jones Industrials