Dow lost 24, advancers slightly ahead of decliners & NAZ gained 7. The MLP index dropped 1 to 298 & the REIT index fell 1+ to the 347s. Junk bond funds were mixed & Treasuries rose. Oil slid lower & gold advanced to 1295 (more on both below).
AMJ (Alerian MLP Index tracking fund)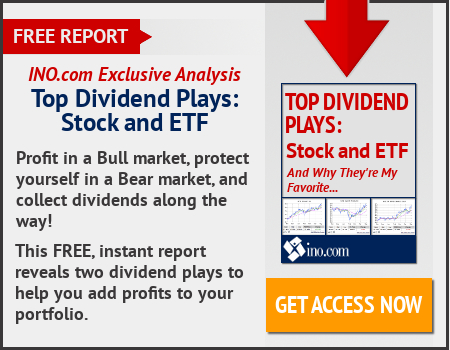 Caution reigned across markets in a week loaded with events that could change the tone on financial markets, from the ECB's policy meeting to Britain's increasingly uncertain election. US stocks retreated, while havens including gold, the ¥ & Treasuries gained.
The S&P 500 Index fell a 2nd day after ending last week at a record, while Europe's equity benchmark slid the most in a week. Gold headed for a 7-month high & the ¥ rose to the strongest since Apr, while 10-year Treasury yields fell to the lowest since Nov. The $ traded at an 8-month low. South Africa's rand slumped
after the country fell into a recession for the first time since 2009.
Thurs is shaping up to be a pivotal day for capital markets as former FBI Director James Comey will testify to Congress following the ECB decision & before the UK election results. Investors had already taken a defensive stance this week following a diplomatic spat
among energy producing nations in the Middle East & the weekend's terror attack in London.
Havens Rally as Risk Events Stack Up; Oil Swings: Markets Wrap
Oil prices slipped further below $50 a barrel on concerns that a diplomatic rift between Qatar & several Arab states including Saudi Arabia could undermine efforts by OPEC to tighten the market. Kuwait Oil Minister Essam al-Marzouq said Qatar was committed to an OPEC agreement to restrict supply, telling Kuwaiti state news agency KUNA Doha was complying with its obligations. "Qatar is ... committed to the supply cut decision and its compliance ratio ranges between 93 and 102 percent," he said. But the many traders, confronted by surplus oil in many parts of the world, were still unnerved. Benchmark Brent crude oil was 20¢ lower at $49.27, down about 8% from its level before OPEC & its non-OPEC allies said they were extending cuts until Mar 2018. The initial 6-month deal to curb output had been due to run till the end of this month. US light crude was down 20¢ at $47.20. Leading Arab powers including Saudi Arabia, Egypt & the UAE cut ties with Qatar yesterday, accusing it of support for Islamist militants & Iran. Under measures taken, ships coming from or going to the small peninsular nation were barred from docking at Fujairah, in the UAE, which is used by Qatari oil & liquefied natural gas (LNG) tankers to take on new shipping fuel. With oil production of about 620K barrels per day (bpd), Qatar is one of the smallest crude producers in OPEC, but some investors fear tension within the cartel could weaken its agreement to hold back production in order to prop up prices. Other analysts said these fears were exaggerated. Rising US production is also putting pressure on oil. US crude output has jumped more than 10% since mid-2016 to 9.34M bpd, industry figures show.
About 60 small business owners will hold meetings with members of Congress this week in an effort to oppose a proposed 'border adjustment tax', organizers said. Retailers led by large stores are trying to get Reps to abandon the tax as a piece of any sweeping tax reform. The measure would impose a tax on imports while favoring domestic production. The meetings, which will begin today & conclude on Thurs, will include lawmakers & staff from several states including Arizona, Indiana, Ohio & Pennsylvania, focusing on districts represented by members who have not taken a position on the tax or sit on the Ways & Means Committee. They hope to convince them to oppose the tax. The meetings are the latest effort by retailers to lobby lawmakers to not support a tax they say would increase consumer prices for imported goods. House Speaker Paul Ryan has remained a driving force behind the border tax proposal, arguing that economic forces will keep the tax from raising consumer prices. The future of the tax remains shaky. Pres Trump has refused to endorse it & many Reps in the House & Senate are opposed. Furthermore, the effort to pass tax reform has stalled. A spokesman for the coalition opposing the tax, said they will continue to fight against it. "The fight is not done. The people who control the process are still very much in favor of the border adjustment tax," he said.
Background stories are getting a lot of attention & they are moving markets. As pointed out above, Thurs will be a very important day for stocks. The Qatar story is a key factor for oil prices, & nobody is quite sure what is happening or how it will play out. Gold, the classic safe haven investment, is at its highest price in history (aside from the surge in 2011-2012). Stock averages at record levels continue to face more dark clouds than gold. These are scary times for investors
Dow Jones Industrials