Dow went up 23, advancers just ahead of decliners & NAZ was off 13. The MLP index gained 4+ to the 289s (but still has a dreary chart) & the REIT index fell 1+ to the 353s. Junk bond funds did little & Treasuries inched higher. Oil went up as did gold (more on both below).
AMJ (Alerian MLP Index tracking fund)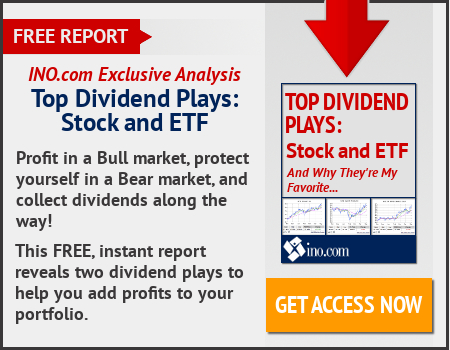 Federal Reserve Bank of Minneapolis Pres Neel Kashkari said he dissented against the decision to raise interest rates this week because of recent softening in inflation data. "If we base our outlook for inflation on these actual data, we shouldn't have raised rates this week," Kashkari, who votes this year on the policy-setting FOMC, said on the Minneapolis Fed's website. "Instead, we should have waited to see if the recent drop in inflation is transitory to ensure that we are fulfilling our inflation mandate," said Kashkari, who also dissented against a FOMC decision in Mar to raise rates. A widely-tracked measure of the underlying inflation trend that excludes volatile food & energy prices declined to 1.7% last month, according to the Labor Dept. The report marked a 3rd straight month of surprise declines. Fed Chair Janet Yellen said that "it's important not to overreact to a few readings, and data on inflation can be noisy." Yellen also cited a low unemployment rate as justification for the rate increase, referring to a relationship between the labor market & price pressures known as the Phillips curve, which she said "remains at work." In his essay, Kashkari criticized his colleagues for employing that line of reasoning. "The outcome that the current FOMC is so focused on avoiding, high inflation of the 1970s, may actually be leading us to repeat some of the same mistakes the FOMC made in the 1970s: a faith-based belief in the Phillips curve and an underappreciation of the role of expectations," Kashkari added. "In the 1970s, that faith led the Fed to keep rates too low, leading to very high inflation. Today, that same faith may be leading the committee to repeatedly (and erroneously) forecast increasing inflation, resulting in us raising rates too quickly and continuing to undershoot our inflation target," he said.
Kashkari Criticizes Fed Decision to Tighten Amid Low Inflation
Treasury Public Affairs Assistant Sec Tony Sayegh said Trump's pro-growth agenda will create an economic boom in this country. "People understand the policy he [Trump] is working on, tax reform, regulatory relief, restructuring unfair trade agreements are all going to lead to the type of economic growth we need for everybody to succeed," Sayegh said. Despite some pushback from both sides of the political aisle, Sayegh said he is confident that the bureaucratic hurdles that have derailed progress data released Wed by the Labor Dept. The report marked a 3rd straight month of surprise in DC in the past won't stop Trump's tax reforms. "I believe between the White House, our department in Treasury with Secretary Mnuchin, our partners with the NEC Gary Cohen and Congress, both on the House and Republican sides, we are much closer to getting tax reform done than I think meets the eye," he added. Sayegh said tax reform & eliminating the regulations of Dodd-Frank will create economic growth and jobs. "You basically had smaller banks and this huge institutions under the same regulatory regime that was crushing lending to small businesses which are job creators and middle income Americans," he said.
Gold edged higher, rebounding a bit from the 3-week low it reached a day earlier. Prices still finished the week with a loss of more than 1% in the wake of the Federal Reserve's decision to increase interest rates, as expected. Aug gold rose $1.90 (0.2%) to settle at $1256 an ounce. The metal tallied its 2nd-weekly decline in a row.
The number of rigs exploring for oil & natural gas in the US rose by 6 this week to 933. A year ago, just 424 rigs were active. Baker Hughes said that 747 rigs sought oil & 186 explored for natural gas this week. Among major oil- & gas-producing states, North Dakota added 3 rigs while Alaska, Colorado & New Mexico gained 2 rigs each. California & Louisiana increased by one apiece. Oklahoma declined by 4 rigs & Wyoming was down 1. The US rig count peaked at 4530 in 1981 & bottomed out in May 2016 at 404.
US housing starts decreased for the 3rd consecutive month in May, a sign home builders are struggling to meet buyer demand. Housing starts dropped 5.5% from the prior month to a seasonally adjusted annual rate of 1.092M, the Commerce Dept said. This figure carries a margin of error of 11.9%. Residential building permits, an indication of how much construction is in the pipeline, fell 4.9% to an annual pace of 1.168M last month. The forecast called for a 3.4% increase for starts & a 0.8% rise for permits. Starts fell in May for single-family & multifamily construction. Permits last month were down 10.4% for buildings with multiple units & down 1.9% for single-family homes. Data on housing starts tend to be volatile from month to month and can be subject to sharp revisions. Looking past month-to-month fluctuations, starts in the first 5 months of the year were up 3.2% & permits increased 5.5%.
Pres Trump announced changes to America's policy regarding Cuba, doubling down on his campaign promise to take a tougher stance on relations with the communist country. "We will enforce the ban on tourism. We will enforce the embargo. We will take concrete steps to ensure that investments flow directly to the people so they can open private businesses and begin to build their country's great, great future—a country of great potential," he said. He added that the US will restrict American $s flowing to Cuba's military, security & intelligence services that are the core of the Castro regime. However, Trump said his administration is open to crafting a new pact with Cuba & Pres Raul Castro, if the country takes solid strides toward improving the lives of its own people, in addition to returning criminals & fugitives to the US. "When Cuba is ready to take concrete steps to these ends, we will be ready, willing and able to come to the table to negotiate that much better deal for Cubans, for Americans … a deal that's fair. And a deal that makes sense. Our embassy remains open in the hope that our countries can forge a much stronger and better path," the Pres said. The Obama administration restored diplomatic relations with the Cuba in 2015, leading to both countries opening embassies in each other's capitals. Eventually, former Pres Obama became the first sitting US pres to visit the communist country in almost a century. Trump criticized the Obama administration's attempts to thaw relations with Cuba, saying the deal was "terrible and misguided" & that it only enriched the communist Castro regime.
The week closes so-so in what has been a tough week for tech. Next week Congress will return & try to got something done before going on another break. The harmony which began yesterday can not be expected to last. That's sad. Dow is up an amazing 3K since Trump was elected. Legislative action will be needed to justify that rise! That remains iffy.
Dow Jones Industrials