Dow sank 167 finishing at the lows, decliners over advancers 5-2 & NAZ slumped 90. The MLP index went up 1+ to the 294s & the REIT index slumped 3+ to the 349s. Junk bond funds fell & Treasuries were sold again. Oil was about even in the 44s & gold slid back to 1244.
Dow Jones Indstrials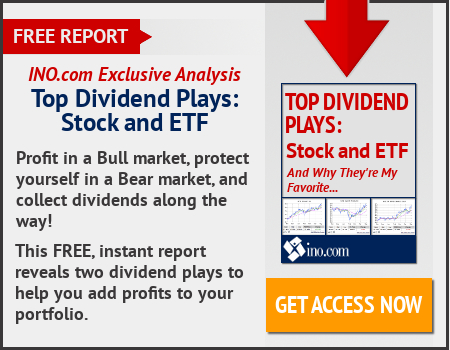 The tech sector's woes deepened as renewed selling in the year's biggest winners sent software & chipmaker shares tumbling to the lowest in 7 weeks. The € & £ strengthened on expectations for hawkish central bank policy. NAZ sank to the lowest since mid-May as investors rotated out of growth shares with central banks signaling policy tightening. The 10-year Treasury note rate topped 2.27%. The € hit the highest level in more than a year even after officials walked back hawkish comments. Sterling's 7th straight gain is the longest since 2015. Oil advanced a 6th day. The shift in tone from central banks in Europe & the US continued to drive financial markets, with bonds selling off & currencies rallying. Tech remained a victim of investor rotation from growth to value stocks, suggesting that investors may be questioning the growth prospects in the world's largest economy. Banks jumped as stress-test results cleared the way for share repurchases. Investors are putting their faith in the robustness of earnings as the economy continues its recovery, shrugging off a host of worries from oil's slump into a bear market to political wrangling in DC. But risks remain: markets swung this week as the debate on normalizing central bank policy intensified after 9 years of stimulus.
Tech Stocks Are Diving Again; Dow Falls 170 Points
The drop-dead deadline for Congress to increase the gov's borrowing authority & avoid a devastating economic default is early to mid-Oct, says a gov estimate that delivered another challenge to Rep leaders. The Congressional Budget Office report also predicts that the federal gov budget deficit will spike to $693B this year, $134B more than it predicted in Jan. The worsening deficit picture is mostly due to slipping projections of tax revenues. Congress must act by the Oct debt deadline or else risk an economy-rattling, first-ever default on US obligations. The CBO report gives Congress slightly more time than Treasury Sec Steve Mnuchin has estimated. He has asked lawmakers to increase the debt ceiling before leaving DC for the Aug recess, but has also said the gov can avert default thru Sep. The national debt is almost $20T. A 2015 debt limit law expired in Mar, & Mnuchin has been using accounting maneuvers to keep the gov solvent. The upcoming votes in both the House & the Senate promise to be a challenge to GOP leaders. Many Reps refuse to vote to increase the borrowing cap, which means Reps controlling DC are sure to have to rely on Dems to pass an increase. The breathing room offered by the CBO report & Mnuchin's recent statements probably mean that Congress won't act on the politically toxic debt limit issue until Sep. It would add to a crush of business that month, which includes stopgap legislation to avert a gov shutdown when the budget year ends Sep 30. All told, CBO predicts that cumulative deficits will rise by $686B over the coming decade.
The US blacklisted a small Chinese bank accused of illicit dealings with North Korea, escalating the pressure on Beijing to rein in its wayward ally amid increased signs of frustration among Pres Trump's top advisers with China's diplomatic efforts. The Treasury Dept declared the Bank of Dandong a "primary money-laundering concern," proposing to sever it entirely from the US financial system, pending a 60-day review period. Although Trump's treasury secretary said the move didn't target China, it comes a week after the president lamented that China's promise to help with North Korea "has not worked out." Trump had been leaning on President Xi Jinping to help stop the North's development of nuclear weapons before they can threaten the US homeland. A main focus of the coordination has been getting China to fully enforce intl sanctions intended to starve North Korea of revenue for its nuclear & missile programs. Mnuchin said the US still wants to work with Beijing on combating the North Korean threat. "We are in no way targeting China with these actions," Mnuchin told a White House news briefing.
Stocks had another dreary day. Bank stocks did well but tech shares are having a tough time finding friends. Additionally, dysfunctional DC is making matters worse. Healthcare is in trouble & raising the debt ceiling is one more problem Congress has to solve. Then there is tax reform which is being left behind with all the other troubles that need fixing. Even with these difficulties, Dow is up 275 in Jun. Hard to believe!
Dow Jones Indstrials