Dow rose 37, decliners slightly ahead of advancers & NAZ gained 22. The MLP index sank 5+ to the 295s (in what has been a tough year for MLPs) & the REIT index went up 1+ to the 348s. Junk bond funds were mixed & Treasuries retreated. Oil plunged to the 45s on rising inventories (more below) & gold also dropped.
AMJ (Alerian MLP Index tracking fund)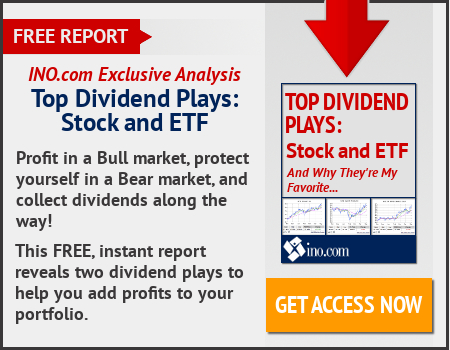 Oil prices plunged almost 5% as worries over a global supply glut flared after data showed an unexpected increase in crude oil inventories last week alongside higher-than-expected refined product supplies. Crude stockpiles rose by 3.3M barrels last week, the Energy Dept reported, compared to expectation for a decline of 3.46M barrels. The figures added fuel to growing concerns OPEC's production cuts wouldn't be enough to offset growing US output thanks to contributions from American shale players. OPEC last month pledged to cut its output by nearly 1.8M barrels per day in an effort to alleviate oversupply. However, some worry growing tension between OPEC rivals could weaken that agreement. Earlier this week, the UAE & Saudi Arabia (OPEC's largest producer) severed diplomatic & transport ties with Qatar. The Energy Information Agency also reported gasoline stockpiles jumped by 4.36M barrels compared to expectations for a slight gain, while distillate supplies rose by 3.32M barrels, suggesting the summer driving season may be off to a slow start. The risk-off reaction in the oil market sent West Texas Intermediate crude prices, the US benchmark, plunging to just above $46 per barrel, its lowest level since May. Meanwhile, intl Brent crude prices also dropped about 4% to $48.30 a barrel. The move put pressure on US energy stocks.
Oil prices plunge on surprise inventory build
Libya's biggest oil field shut down due to a protest by workers, stalling a revival in the politically divided country's production of crude. Sharara closed today, according to a leaker. Workers are protesting a death at the field, halting about 270K barrels a day. Before the halt, Libya's oil output was at its highest since Oct 2014, when the country pumped 850K barrels a day. The recent increase, along with higher production from Nigeria & swelling stockpiles in the US, were undermining OPEC's strategy to re-balance the market & prop up prices. OPEC & allied suppliers agreed on May to extend a deal to cut output until the end of Mar to battle a global oversupply. The shutdown is only temporary & a force majeure is unlikely to be declared, an NOC official said. Crude from Sharara in western Libya had resumed flowing to the Zawiya refinery in late Apr, after a 3-week closure. El Feel, a field also known as Elephant, re-started in Apr as well, after having been halted since Apr 2015. Libya, with Africa's biggest crude reserves, pumped as much as 1.6M barrels a day before a political uprising in 2011.
Sears Holdings will close an additional 72 stores, in addition to the more than 150 closings the company announced earlier this year. The move is part of the retailer's efforts to improve profitability at its Sears & Kmart stores after reporting declines for several years. The closings included 16 Sears stores, 49 Kmart stores & 7 auto centers. In Jan, SHLD announced that it would shut down a 108 Kmart stores & 42 Sears stores by Apr, which means the retailer will have fewer than 1500 overall. That number is down by nearly 60% from 2011, when the company had more than 3500 stores. The cost-cutting strategy could be paying off. Last month, SHLD reported its first quarterly profit in nearly 2 years. Earlier that month, CEO Ed Lampert tried to reassure investors that he can turn things around during the annual shareholder meeting. Lampert also attacked reports that Sears could be facing bankruptcy in the near future, calling the coverage "unbalanced." "We don't need more customers. We have all the customers we could possibly want," Lampert said. "As soon as we start making money, people are gonna say, 'How did I miss this? I give you my assurance I am not in denial," he added. The stock rose 41¢ to 7.02. If you would like to learn more about SHLD, click on this link:
club.ino.com/trend/analysis/stock/SHLD?a_aid=CD3289&a_bid=6ae5b6f7
Sears Holdings (SHLD)
More aspiring US homeowners are signing on the dotted line. An index of applications for mortgages to buy homes rose 10% last week to the highest level since May 2010, according to data from the Mortgage Bankers Association. A combination of low borrowing costs & steady job growth is likely driving the increase, said the MBA. At the same time, the number may reflect difficulty adjusting for the Memorial Day holiday. The average rate on a 30-year fixed mortgage slipped to 4.14% last week, the lowest since mid-Nov, continuing its retreat from a post-election surge.
U.S. Mortgage Applications Surge to a 7-Year High
Limited buying returned in the PM took the take stocks higher, but only modestly. Tomorrow has the making of a very volatile day powered by major news stories. That will be highlighted by Comey's testimony. But with so much going on, almost any story could dominate as could a surprise. For the time being the stock averages remain at (or next to) record highs.
Dow Jones Industrials