Dow added 76, advancers over decliners 5-4 & NAZ slid back chump change after recent weakness. The MLP index continued its recovery, rising 2+ to the 297s, & the REIT index was down pennies in the 349s. Junk bond funds edged higher & Treasuries continued weak. Oil climbed to the 45s (more below) & gold was off a tad.
AMJ (Alerian MLP Index tracking fund)
| | | | | | | |
| --- | --- | --- | --- | --- | --- | --- |
| CL=F | Crude Oil | 45.21 | | 0.28 | 0.6% | |
| | | | | | | |
| --- | --- | --- | --- | --- | --- | --- |
| GC=F | Gold | 1,242.50 | | -3.30 | -0.3% | |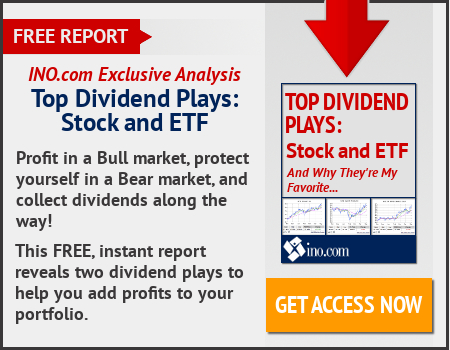 The weakest US consumer expectations since the election indicate growing concern about prospects for Pres Trump's agenda, though Americans' high satisfaction with their finances should support continued spending, Univ of Mich survey data showed. The final sentiment index fell to 95.1 (forecast and preliminary reading were 94.5) from 97.1 in May. Expectations measure dropped to 83.9 in Jun, lowest since Oct, from 87.7 the prior month (preliminary reading was 84.7). Current conditions gauge, which measures Americans' perceptions of their personal finances, rose to 112.5 from 111.7 in the prior month (preliminary reading was 109.6). The survey shows a widening divide between how Americans view the current state of the economy & prospects for a potential extra boost from Congress & the White House, as lawmakers wrangle over health care & taxes. While 51% of all consumers reported recent improvement in their finances, the highest share since 2000, Reps are becoming less sanguine about the situation in DC. For the first time since the election, a bigger share of consumers expected a downturn in the next 5 years than an uninterrupted expansion. Even so, the average level of sentiment in H1 was the best in 16 years, which supports the household spending that accounts for 70% of the economy. "Increasing uncertainty about future prospects for the economy has thus far been offset by the recent strength in jobs and incomes," Richard Curtin, director of the survey, said. "The data provide no indication of an imminent downturn nor do the data provide any indication of a resurgent boom in spending. "Sentiment gap between Reps & Dems was 39 index points in Jun, similar to 38-point difference in Feb. Households in the top 1/3 of incomes, which account for more than ½ of spending, reported less favorable buying attitudes for durables, vehicles & homes
Spain is revising its economic growth forecast for this year upward to 3% from 2.7%, a further sign of the country's recovery. Prime Minister Mariano Rajoy said that the latest estimate by the Spanish central bank that the economy grew 0.9% in Q2, up from 0.8% in Q1, was significant. It was the 2nd upward revision to growth so far this year. Rajoy said. Spain emerged from recession in late 2013 & is now one of the EU's fastest-growing economies although its unemployment rate of 19% remains the EU's 2nd-highest (after Greece).
Crude oil futures were on track for their biggest weekly gain since mid-May, ending 5 weeks of losses with prices underpinned by a decline in US output. US crude futures have added 5% this week, marking the biggest rise since the week ending May 19. US crude was trading up 0.6% (27¢) at $45.20 a barrel. Data indicating a fall in US production bolstered markets this week after crude prices hit a 10-month low last week in the face of a mounting supply glut. US crude output fell 100K barrels per day (bpd) to 9.3M bpd last week, the steepest weekly fall since Jul 2016. Meanwhile, the North Sea crude oil market is showing signs of long-lost strength, suggesting that some of the pessimism that has driven down oil futures & created a record bet against a price rise may be unjustified. Yesterday, about 6M barrels of North Sea Brent crude were being stored on ships, down from 4-month highs of as many as 9M last week. Trading sources said it seemed now refineries were starting to take in more cargoes. In recent weeks, funds have been unloading long speculative positions, reducing bets on higher prices, while brokerages have cut their 2017 forecasts for crude prices. Global oil supplies remain ample despite output cuts of 1.8M bpd by the OPEC & other producers since Jan. OPEC has exempted Nigeria & Libya from the curbs, leaving them free to ramp up output following local unrest, with Libyan oil production nearing 1M bpd.
Crude oil prices firm, set for biggest weekly gain since mid-May
Stocks are trying to crawl higher, with only limited success. Sputtering tech stocks are a worry, even for the staunchest bulls. The future of healthcare legislation weighs heavily on the stock market because its future is fuzzy. Those guys are looking for last minute changes to wrap up a deal, but that is unlikely. Its importance is huge because that is holding up tax reform & raising the debt ceiling (an absolute must). At these levels, stocks have had an excellent H1 which will difficult to top in H2.
Dow Jones Industrials