Dow lost 7, decliners slightly ahead of advancers & NAZ recovered 24. The MLP index fell a fraction to 278 & the REIT index was up pennies in the 353s. Junk bond funds hardly budged & Treasuries slid lower. Oil inched higher (more below) & gold was off a tad.
AMJ (Alerian MLP Index tracking fund)
CL=F
GC=F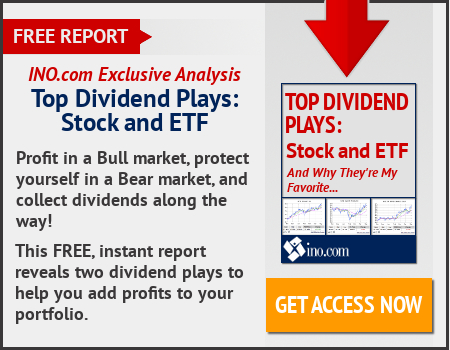 Oil languished in a bear market as a persistent global supply glut meant prices were unmoved by risks ranging from tropical storms in the Gulf of Mexico to geopolitical tensions in the Middle East. Front-month futures rose 0.2% after closing yesterday more than 20% below their Feb peak. Potential bullish factors barely lifted prices, including Tropical Storm Cindy halting service at a major oil terminal in the Gulf of Mexico, a shake-up in the Saudi royal family & Iran's Oil Minister Bijan Namdar Zanganeh saying that OPEC may decide to make deeper cuts. Oil has returned to levels last seen before OPEC & allies including Russia decided in Nov to cut production to drain a global glut. Relentless supply gains in the US & renewed output from Libya are putting those efforts to boost prices in jeopardy. A joint OPEC, non-OPEC committee concluded yesterday that the market won't rebalance until Q2-2018, beyond the current expiry of the group's output agreement. West Texas Intermediate for Aug delivery was at $43.65 a barrel, up 14¢. The Jul contract expired yesterday after dropping 97¢ (2.2%) to $43.23, the lowest close since Sep 16.
Saudi Arabia's King Salman designated his son as his successor, paving the way for the young, assertive prince to assume the throne at a time when it is facing tumultuous change at home & intensifying rivalries in the Middle East. The new crown prince, Mohammed bin Salman, is the elderly monarch's 31-year old son & minister of defense. He ascended to the upper reaches of power in the kingdom when his father became king in early 2015 & then set about spearheading an ambitious economic agenda to reduce Saudi Arabia's dependence on oil & carve out a more muscular foreign policy in a volatile region. He replaces as crown prince Prince Mohammed bin Nayef, a nephew of the king, who was stripped of all his positions, including interior minister. His ouster effectively ends the political career of a royal who was one of DC's most trusted security partners & was known as the country's counterterrorism czar. Saudi state television broadcast footage of Mohammed bin Nayef pledging allegiance to his successor, in an apparent display of royal unity after the changes announced. By appointing his own son as his designated successor, the 81-year old King Salman upends decades of royal tradition. Since the reign of King Abdulaziz Ibn Saud, the founder of the modern Saudi state who came to power in 1932, the throne has passed from brother to brother among his sons. One of King Salman's first acts as monarch was to remove a half-brother as his heir & to appoint 2 younger princes in the line of succession, Prince Mohammed bin Nayef & Prince Mohammed bin Salman, a change that shocked many royals. The king was able to take such bold action partly because of his stature within the House of Saud & has long cultivated good ties with his extended family. Prince Mohammed bin Salman's ascension signals a potential generational shift, one that would bring the monarchy more in line with the country's young population. But it also risks a backlash within the vast House of Saud, whose members have long ruled thru consensus among its various branches.
Global stocks extended losses today following a drop in oil prices & gov bond yields, although Chinese shares got a modest boost after MSCI said it would add the country to its emerging-markets index. Banks, insurance companies & car makers were the worst performers in Europe as lower oil prices dragged down inflation expectations & gov bond yields. The Stoxx Europe 600 fell 0.6%. Asian markets outside China closed lower amid losses in energy companies & banks, while futures pointed to a 0.2% opening dip for the S&P 500. The S&P 500 & Dow posted their biggest daily losses in over a month yesterday as oil prices dropped to their lowest level since Sep, dragging some shares of oil companies.
Greece's prime minister said that his bailout-reliant country will "very soon" be in a position to tap bond markets again, which would be Greece's first test of investor sentiment since 2014. Alexis Tsipras told his cabinet that this was a result of last week's deal with European creditors, which eased fears Greece might face another brush with bankruptcy this summer. That's evident in the sharp fall in the interest rates the markets are ascribing to Greek gov bonds. The yield on the benchmark 10-year stands at 5.5%, down sharply from levels seen during the more acute phases of the Greek debt crisis. "I believe that in the near future the downwards trend of yields will continue, so that we can very soon be in a position, under very good terms, to make our first trial effort to tap markets," Tsipras said. For Greece to end its bailout program next summer, it will have to be able to borrow on bond markets at affordable rates for the money it needs to meet its debts. Its only bond issue since it became dependent on intl bailouts 7 years ago was in May 2014, when it raised €3B with a 4.75% coupon. But his election in early 2015 on promises to ditch bailout-linked austerity & his subsequent confrontational negotiations with creditors, which led to a 3rd bailout & even more austerity, drove borrowing costs out of reach again.
Not much happening in the stock market as DC returns to its chaotic self. In the rest of the world, the news from Saudi Arabia is significant. Leadership at this important country is changing. The decline is a major setback for the economy. Then there is the fight against terrorism where it intends to become a larger player. The Dow is absorbing all this calmly, at least so far.
Dow Jones Industrials