Dow added 19, advancers over decliners about 2-1 & NAZ went up 3. The MLP idnex rose 2+ to the 278s & the REIT index lost a fraction to the 351s. Junk bond funds were little changed & Treasuries crawled higher. Oil had a mild recovery (more below) & gold gained 6.
AMJ (Alerian MLP Index tracking fund)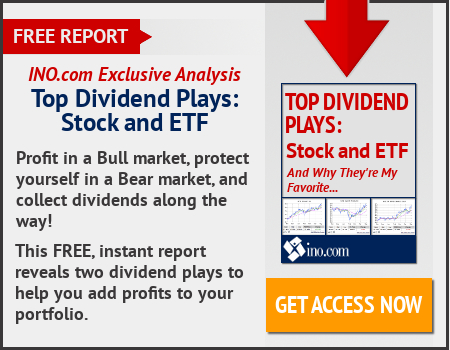 Senate Reps would cut Medicaid, end penalties for people not buying insurance & erase a raft of tax increases as part of their long-awaited plan to scuttle Obama's health care law, according to leakers. After weeks of closed-door meetings, Majority Leader Mitch McConnell., planned to release the proposal today. The package represents his attempt to quell criticism by party moderates & conservatives & win the support he needs in a vote he hopes to stage next week. In a departure from the version the House approved last month, the Senate plan would drop the House's waivers allowing states to let insurers boost premiums on some people with pre-existing conditions. It would largely retain the subsidies Obama provided to help millions buy insurance, which are pegged mostly to people's incomes & the premiums they pay. The House's tax credits were tied to ages, a change the Congressional Budget Office said would boost out-of-pocket costs to many lower earners. Starting in 2020, the Senate version would begin shifting increasing tax credits away from higher earners, making more funds available to lower-income recipients. Facing uniform Dem opposition, the Senate plan would fail if just 3 of the chamber's 52 Reps defect. More than ½ a dozen GOP senators have expressed problems with the measure & a defeat would be a humiliating setback for Trump & McConnell on one of their party's top priorities. "We have a responsibility to move forward, and we are," said McConnell. GOP Senate leaders were eager for a seal of approval from Trump, who had urged them to produce a bill more "generous" than the House's. "It's going to be important to get the president's support to get us across the finish line," #2 Senate GOP leader John Cornyn of Texas said yesterday.
AP sources: Senate GOP health bill would overhaul Obama law
Slightly more people sought US unemployment benefits last week, but the number of applications remained at a historically low level that suggests the job market is healthy. The Labor Dept says weekly applications rose 3K to a seasonally adjusted 241,K. The less-volatile four-week average ticked up 1K to 244K. Applications are a proxy for layoffs & they have come in below 300K, a historically low level, for 120 weeks in a row (the longest such stretch since 1970). Employers have added jobs at a steady pace this year, though somewhat slower than in 2016 & the unemployment rate is at a 16-year low of 4.3%. Businesses are hiring despite slow growth in the first 3 months of the year. Analysts, however, expect faster growth in the current qtr.
Applications for US unemployment aid rise to still-low 241,000, a sign of healthy job market
Oil edged up from multi-month lows, but prices remained under pressure from a supply glut that has persisted despite OPEC-led efforts to balance the market. US crude futures were up 40¢ at $42.93 a barrel. Yesterday, it touched $42.05, the lowest intraday level since August 2016. Since peaking in late Feb, crude has dropped around 20%, erasing gains at the end of the year in the wake of the initial OPEC-led production cut. OPEC & other producers agreed to reduce output by 1.8M barrels per day (bpd) from Jan for 6 months, & last month extended the deal for a further 9 months. But oversupply has persisted, particularly with output rising in Libya & Nigeria, which were exempt from the cuts due to unrest that had limited their output. The decline has tested OPEC's pledge to do "whatever it takes" to support oil prices. Prices slid on Wednesday despite a bigger-than-expected drop in US crude stockpiles, & a drop in gasoline stocks. Tropical storm Cindy traveling thru the Gulf of Mexico, home to about 17% of US crude & 5% of dry natural gas output, disrupted some operations, also offered limited support. Overall, output is still increasing in the US, where some shale producers can produce profitably even if oil prices drop below $40 a barrel. Oil stocks in Europe's Amsterdam-Rotterdam-Antwerp hub hit 64.2M barrels last week, the highest in a year, & 24% above the Jan low.
Dow Jones Industrials