Dow soared 143 (closing near the highs), advancers over decliners more than 3-1 & NAZ gained 87. The MLP index shot up 4+ to the 293s & the REIT index was off chump change in the 353s following recent strength. Junk bond funds headed higher & Treasuries retreated. Oil continued its recovery (more below) & gold crawled higher to 1249.
AJ (Alerian MLP Index tracking fund)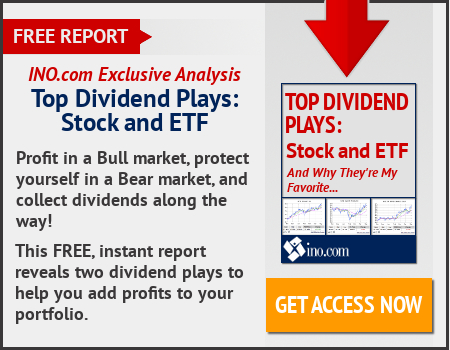 The financial sector led a rally in US stocks ahead of final stress test results from the Federal Reserve. Financials were up 1.5%, the best performance among the 11 S&P sectors, as traders anticipate that banks will get a green light from the Fed to boost divs or repurchase stock. All 66 stocks in the financial sector were higher. Last week, the Fed said all 34 banks it monitors passed the central bank's 2 stress-test scenarios. The Fed is set to release its Comprehensive Capital Analysis & Review after the market close today, revealing whether the banks can return cash to shareholders thru divs & stock buybacks. The stress tests are designed to gauge how financial institutions would fare in a financial crisis.
Bank stocks lead rally ahead of Fed stress tests
Rep lawmakers have been tasked with reaching a compromise on health care by Fri, Sen John Thune (R-SD) & senior GOP officials said. This comes after Senate Majority Leader Mitch McConnell (R-Ky.) announced yesterday that a vote on the draft bill to repeal & replace ObamaCare, which was expected this week, would be delayed until after the Jul 4 recess. An increasing number of lawmakers have come out in opposition to the health care bill introduced into the Senate last week. "It's an ongoing discussion and members ... several of them want more time," McConnell said yesterday. "We have a number of different discussions going on … this is a big, complicated subject." Pres Trump hosted a meeting with GOP senators at the White House yesterday where they were expected to discuss advancing the health care effort—a pivotal part of the Trump administration's agenda. McConnell said the pres has been "very involved" in trying to get the bill passed. If Reps can iron out their differences on a bill by Fri, it will be sent for another round of scoring by the Congressional Budget Office next week & likely put up for a vote when lawmakers return to Capitol Hill during the week of July 10.
Oil futures climbed to their highest in more than a week despite a surprise build in crude inventories, as buyers were encouraged by a small weekly decrease in US production. The Energy Information Administration (EIA) said crude stocks rose 118K barrels in the latest week, while weekly production declined 100K barrels per day (bpd) to 9.3M bpd. The production decline came after US output reached almost 9.4M bpd during the prior week, the most since Aug 2015. West Texas Intermediate crude was up 44¢ (1%) at $44.68 per barrel, the highest since Jun 19. The contract is up about 5% since Jun 21 when US crude fell to a 10-month low of $42.05. Oil rose after the EIA's weekly inventory report, even though data showed a build instead for a 2.6M barrel draw.
Oil rises as U.S. weekly production eases
Rep Kevin Brady (R-Texas) of the Ways & Means Committee said Reps are "still on track" to deliver major tax reform this year, despite Senate Majority Leader Mitch McConnell's (R-Ky.) announcement yesterday to delay the vote on the health care bill until after the Jul 4th recess. "Thankfully Ways and Means Committee Republicans have been working five years toward this moment in history to be able to do tax reform," Brady said. "We're working closely with President Trump's team and the Senate on this as well to get toward a single unified tax reform plan – a redesign of the way we tax in very fair, simple, pro-growth way." A corp tax cut, cutting the tax rate for small business operators & individuals, as well as giving "businesses full and unlimited expensing," are the priorities within the GOP's tax overhaul plan said Brady, but he added that "tax cuts alone won't make you as competitive, certainly won't drive more jobs and supply chains our direction." "We're pushing for tax reform, bold, permanent, doing it now in 2017. And our goal is to leapfrog America from 31st in the world in tax code competitiveness, into the top three. And to do that, we've got to redesign the way we do it," Brady said.
There is plenty of activity in DC. The banks are waiting to hear encouraging news from the Fed so they can reward shareholders. Congress has a lot to deal with. The stock market is most concerned about healthcare & tax reform. This is high politics, but these deals may get done. Tech stocks are regaining strength & Dow is within 74 of a new record close (up more than 3K since the election).
Dow Jones Industrials