Dow shot up 92 closing essentially at the record high, advancers over decliners better than 2-1 & NAZ recovered 44. The MLP index was even in the 294s & the REIT index crawled higher in the 352s. Junk bond funds were a little lower & Treasuries had a tiny gain. Oil finished higher & gold was flattish following recent selling.
AMJ (Alerian MLP Index tracking fund)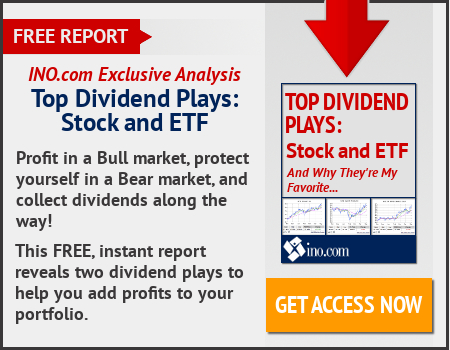 Inflation at the wholesale level stayed unchanged in May as food & energy prices slipped. The Labor Dept says its producer price index, which measures inflation before it reaches the consumer, was flat in May after a 0.5% monthly gain in Apr. Over the past 12 months, producer prices have risen 2.4%, with rising gasoline & natural gas costs being a key driver. But energy & food prices weakened in May. Energy prices fell 3%, while food costs ticked down 0.2%. Prices did rise for services such as car rentals & retailing clothing, jewelry, footwear & accessories. Core inflation at the wholesale level, which excludes food, energy & trade services, fell 0.1% in May but rose 2.1% over 12 months.
Q1 might have been off to a slow start for the US economy, but 400 CEOs surveyed by KPMG said they are "highly confident" in America's growth engine over the next 3 years & see the US as a top growth market. Pres Trump's policy proposals, including tax & health care reform alongside more spending on infrastructure, have yet to kick start economic growth. But according to the survey, most CEOs aren't expecting much in the way of policy reform from DC. Instead, they're focused on harnessing the power of disruptive technologies like artificial intelligence & machine learning, as well as fending off competition. "CEOs have seen the future and it's digital," the survey said. "They are building strategies around speed-to-market, technology transformation and scaling up their own business processes and operations." Figures show 44% of the CEOs are "highly confident" in US economic growth prospects over the next 3 years, up from 23% a year ago. What's more, confidence in global economic growth rose to 82% from 74%, while a majority of CEOs see the US as a top market for new growth. That 92% majority compares to 44% who last year said India would be a top market. "[CEOs] understand that in today's fast-changing, ultra-competitive environment of digitizing their business and investing in new technologies is critical and will result in a need for new talent," said Lynn Doughtie, chairman & CEO of KPMG. With one in 5 of the CEOs believing their sector will see a major disruption as a result of technological innovation in the next 3 years, the top 5 strategic priorities respondents outlined include greater speed to market, digitization of the business, becoming more data driven, building public trust, & implementing disruptive technology. But moving more toward digital-forward business models doesn't mean losing sight of the employees who keep the companies going each day. The survey showed 80% of CEOs said they will increase investment in employee recruitment over the next 3 years, while digital infrastructure & workforce training for employees to interact with emerging cognitive technologies remain among the top 3 priorities.
After years toiling away in secret on a car project, Apple, a Dow & NAZ stock, CEO Tim Cook has for the first time elaborated on the company's plans in the automotive market. "We're focusing on autonomous systems," Cook said. "It's a core technology that we view as very important." He likened the effort to "the mother of all AI projects," saying it's "probably one of the most difficult AI projects to work on." The prospect of self-driving cars has seen a slew of technology companies push into the auto industry. AAPL had initially been seeking to build its own car, before recalibrating those ambitions last year to prioritize the underlying technology for autonomous driving. The company had hired more than 1K engineers to work on Project Titan, as the car team is known internally, after it started in 2014. Ballooning costs & headcount led to AAPL veteran Bob Mansfield being given the reins of the team in 2016. Cook has never before openly outlined AAPL plans, though public filings have surfaced in recent months that provided snapshots of Apple's efforts. The company secured a permit from the California Dept of Motor Vehicles in Apr to test 3 self-driving sports-utility vehicles. A half-dozen vehicles had been surreptitiously testing the autonomous technology on public roads in & around the San Francisco Bay area for at least a year, according to a leaker. The stock rose 1.17 following recent selling. If you would like to learn more about AAPL, click on this link
club.ino.com/trend/analysis/stock/AAPL?a_aid=CD3289&a_bid=6ae5b6f7
Apple (AAPL)
Oil prices edged down after OPEC reported an increase in its production for May despite a supply cut agreement & said the oil market was rebalancing more slowly than expected. US light crude was at $45.86 per barrel, down 22¢. Prices initially nudged higher after Saudi Arabia outlined cuts to customers in Jul that included a reduction of 300K barrels per day (bpd) to Asia. Riyadh is leading an effort by OPEC, Russia & other producers to cut output by almost 1.8M bpd until Mar in a bid to curb oversupply & prop up prices. But OPEC's monthly report showed output from the group rose by 336K bpd in May to 32.14M bpd, led by a recovery in Nigeria & Libya which are exempt from supply cuts. The report said the market was rebalancing at a "slower pace." Trade data show OPEC shipments to customers averaged around 26M bpd in the last 6 months of 2016 & are set to average around 25.3M bpd in H1-2017. Meanwhile, US drilling activity has continued apace, driving up US output by more than 10% since mid-2016 to above 9.3M bpd. US crude inventories remain stubbornly high. Traders will be watching figures on last week's US stockpiles to be released later by industry group the American Petroleum Institute.
Oil edges down as OPEC sees market rebalancing at slower pace
This was another good day for stocks with Dow at a new record & NAZ recovering some of its recent losses. Tomorrow the FOMC will conclude its big big meeting & Janet will give her summary after its over. Traders will hang on her every word. In the meantime, the bulls are feeling better after reading the report on high corp exec confidence in the future.
Dow Jones Industrials