Dow jumped up 101 to another record, advaners over decliners almost 2-1 & NAZ added 18. The MLP index was even in the 393s & the REIT index hardly budged at 348. Junk bond funds edged higher & Treasuries were sold. Oil was flattish in the 45s following recent selling amp; gold was also little changed.
AMJ (Alerian MLP Index tracking fund)
CL=F
| | | | | | | |
| --- | --- | --- | --- | --- | --- | --- |
| | Crude Oil | 45.76 | | 0.12 | 0.3% | |
GC=F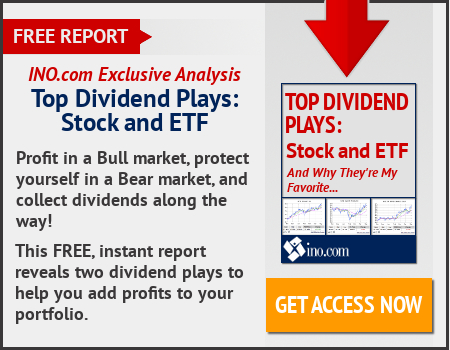 A weakened Theresa May vowed to lead Britain out of the EU as she battled to stay on as prime minister after losing her parliamentary majority in a failed election gamble. "What the country needs more than ever is certainty," she said after visiting Buckingham Palace to get permission to form a new gov from the Queen. "Having secured the largest number of votes and the greatest number of seats in the general election, it is clear that only the Conservative and Unionist Party has the legitimacy and ability to provide that certainty." Facing calls from her own side to resign, May dug in & worked fast to try & consolidate her position. As votes were still being counted, she began talks with Northern Ireland's Democratic Unionist Party planned her visit to the Queen & set about forming a Cabinet. She's still vulnerable & her position will be at risk if any senior minister refuses to serve in her gov or calls on her to go. It also remains unclear what kind of understanding she has struck with socially conservative protestant lawmakers opposed to gay marriage & abortion rights. But she will rely on them to push laws thru the House of Commons. But it is a less formal arrangement than the full, 2-party coalition that the Conservatives under David Cameron forged with the Liberal Democrats in 2010 & the DUP suggested that the deal was not yet finalized.
May Vows to Stay on for Brexit After Forging Loose Alliance
For years it seemed Britain could not get out of the EU fast enough. Now that it decided to jump ship, it seems it can't get its act together to actually leave. EU states are getting impatient about the delays in the Brexit talks, with some warning after Britain's inconclusive election that the country should not be given more than the allotted 2 years to settle its divorce. "I hope the U.K. will soon have a stable government to start negotiations," Guy Verhofstadt, the European Parliament's top Brexit official said. "It is not only about the U.K., but also about the future of Europe," he said. On Jun 23 it will be a full year since Britain voted to leave the EU. Yet after the result from the UK election, which left no single party with a majority, it is anyone's guess when & how the country will be ready to start the talks. The Czech prime minister said that Britain should not be granted any extension on the 2-year deadline for the Brexit talks. Bohuslav Sobotka said that too much time had already been wasted. "I don't think we should talk about some prolongation of the deadline," he said. "We should clearly come to terms with the British to start as quickly as possible." But until a gov emerges, it is unclear how the talks can start. EU Commissioner Guenther Oettinger said that "with a weak negotiating partner, there's the danger that the negotiations will go badly for both sides." He added that "without a government, there's no negotiation." The talks were set to officially begin on Jun 19. Now, all remains unclear.
Dr Ben Carson, Sec of Housing & Urban Development, will ring the closing bell at the NYSE Mon to commemorate national homeownership month. He said it's part of the dept's efforts to revive the American Dream. "The primary mechanism for the creation of wealth in America has been homeownership and yet we have large [parts] of our population that are not even directing themselves towards homeownership," he added. Carson said the simpleest way to achieve this is thru public-private partnerships
,
an arrangement between a gov agency & private-sector company to finance, build & operate projects for the public. "We just want to emphasize to people that this is America and part of the American Dream is owning a home," he said, adding that it would also unite the country. "It's not a Republican or Democrat issue but it does strengthen the very economic fabric of our country," he added. Despite Pres Trump's budget proposal seeking to cut $6B from the Dept of Housing & Urban Development, the Sec said policies that work efficiently will be kept in place. "We want to make sure that people who are housed remain housed," he added. The former neurosurgeon who spent 18 years on the Kellogg board, 16 years on the Costco board and also founded a non-profit said the department will also be run more like a business
.
"Every dollar that is directed to that is helping 14.8% more recipients just from efficiencies that have been achieved—that's just the beginning," he said.
As with other major news events in recent months, stocks are shrugging off the news from the UK. The VIX, volatility index, is at multi year lows. At the same time, gold is near record highs (aside from the 2011-2012 period) & the yield at the 10 year Treasury is quite low at 2.22%. Demand for stocks & safe haven investments (gold & Treasuries) is strong simultaneously, difficult to comprehend. At least Comey's testimony (the public version) is over. Longer term, stocks continue to be overbought, not suffering a major setback in some time. Something is very wrong when all these indicators rise at the same time.
Dow Jones Industrials