Dow shot up 57, advancers over decliners 3-2 & NAZ gained 58. The MLP index lost 2+ to the 298s & the REIT index rose 3+ to 350. Junk bond funds inched higher & Treasuries also rallied. Oil sank to the 47s (more below) & gold dded 10 to 1280.
AMJ (Alerian MLP Index tracking fund)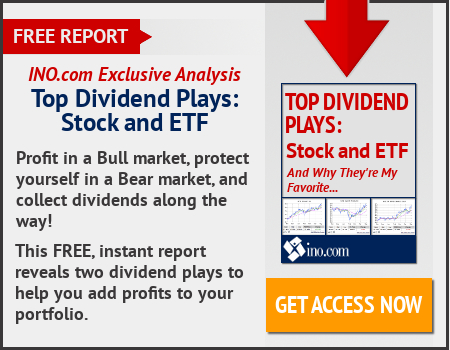 There are plenty of explanations for the weaker-than-expected May jobs report, but the big picture is clear: The US labor market has lost some of its mojo. Monthly payroll gains are averaging 162K this year, a step down from the 2016 pace of 187K, following a below-forecast rise last month & downward revisions to Mar & Apr in Labor Dept figures. While the unemployment rate fell to a 16-year low of 4.3%, the employment-to-population ratio also declined. Wages failed to accelerate as expected, with annual growth remaining below highs for the previous expansion. The data come with a variety of caveats, including seasonal-adjustment issues unique to May & economists still expect the Fed to forge ahead with an interest-rate hike later this month. Yet the numbers are an indication of both broader trends that analysts are anticipating, such as businesses having difficulty finding skilled & experienced workers as the US nears full employment & ongoing puzzles such as the lack of larger paychecks for workers The broader hiring slowdown is in line with forecasts, a downshift as the economy rounds out 8 years of expansion this month & slack in the labor market gets further absorbed. There were some encouraging spots in the data. The number of people working part-time who want a full-time job fell to a 9-year low, while the tally of discouraged workers plunged to the fewest since 2007. The broadest measure of joblessness, the underemployment rate, dropped to 8.4%, bringing its decline since Jan to a full percentage point, a move highlighted by Gary Cohn, Trump's chief economic adviser.
U.S. Jobs Weakness May Be Temporary, But Loss of Momentum Isn't
Dems have stepped up their criticisms of Trump's budget proposal. White House Office of Management & Budget Director Mick Mulvaney responded by saying, "They're serious charges, but they are completely unfounded in the truth and they are offered for political demagoguery." He accused Dems of referring to the same list of talking points during every budget debate. "We did an interesting exercise in the Office of Management and Budget and went back to look at some of the things the Democrats said about the Reagan budgets in the '80s, the Bush budgets after that, the George W. Bush budgets in the 2000s and the headlines are all the same. These are stories that have been written a long time ago." According to Mulvaney, much of the language used in DC to criticize the budget differed greatly from the realities of what was in the proposal. "Most of the dramatic slashing reductions you hear the left referring to in our budget are simply us proposing to grow at a slower rate." Mulvaney says the budget proposed by the administration is designed to include American taxpayers in the discussion about how the gov spends their money, but "my guess is the left doesn't want to have that discussion and that's why you're hearing them say all these completely hyperbolic and indefensible things." Mulvaney then weighed in on the May jobs report, viewing it as a sign of uncertainty in the business community as business leaders wait for more action from DC. "The jobs numbers may reflect industry capital sitting on the sidelines waiting for us to repeal ObamaCare, waiting for us to get to tax reform before they commit fully to this economy. They like what they see out of the president, you've seen that in the stock markets." But Mulvaney saw this as a positive, motivating Congress to push thru key parts of the domestic agenda such as health care & tax reform. "But in terms of actually making those investments that drive up the jobs numbers, that drive up the GDP numbers, I think they're waiting on Congress to act and that should be as much motivation as they need to get back to work."
Jobs report should inspire Congress to get to work: Budget Director Mulvaney
Baker Hughes reported that the number of actve US drilling for oil climbed 11 to 733 rigs this week. That marked a 20th weekly rise in a row (roughly 5 months). The total active US rig count, which includes oil & natural-gas rigs, climbed 8 to 916. Oil prices appeared unfazed in the wake of the data. July West Texas Intermediate crude was down 51¢ (1.1%), to $47.85 a barrel.
Top House Dem Nancy Pelosi says that GOP leaders shouldn't take for granted that Dems will vote to increase the Treasury's borrowing cap. She said that she has no "intention of supporting lifting the debt ceiling to enable the Republicans to give another tax break to the wealthy." Her remarks came as the administration & congressional Reps are grappling to develop a strategy for a debt limit measure that could advance next month. Treasury Sec Steve Mnuchin is pressing for a debt limit measure that's free of other legislation that could interfere with its passage, but other Reps, such as Mick Mulvaney & House conservative groups such as the Freedom Caucus, want to use the measure as an opportunity to advance spending cuts. "We're not there to lift the debt ceiling to enable Republicans to throw a few crumbs to the middle class while there's a big tax break to the high end," Pelosi said. During former Pres Obama's recent tenure, Pelosi supported debt increases that were "clean" of add-ons by Reps. Reps in 2011 managed to coerce Obama into accepting about $2T in deficit cuts as a condition for increasing the debt limit, though lawmakers have since rolled back some of those cuts. It's generally assumed that Reps & the administration will have to turn to Dems for votes to increase the almost $20T debt cap & avert a catastrophic default on US obligations. Mnuchin warned lawmakers last month that they should increase the debt limit before going on their annual Aug recess. Other analysts say the due date for a debt extension is likely sometime this fall.
The bulls remain in charge of the stock market. Unimpressive jobs data did not bother them. Even with a flattish performance since the beginning of Mar, Dow is up a staggering 4K after the election in Nov. At other times, that would be an excellent record for 2 years. But the dark clouds over DC must be watched. Those guys have plenty to get done during the summer. While the Reps are in charge, they are deeply divided & Dems want to bloc everything they propose. Maybe that's why gold & Treasuries rallied along with stocks. The summer will not be a good time for timid investors!
Dow Jones Industrials