Dow jumped up 135 (for a new record), advancers over decliners about 4-1 & NAZ gained 48. The MLP index rose 1+ to the 301s & the REIT index added 2 to the 347s. Junk bond funds advanced & Treasuries were weak when stocks rallied. Oil at the close was down pennies & gold slid back to 1270 (more on both below).
Dow Jones Industrials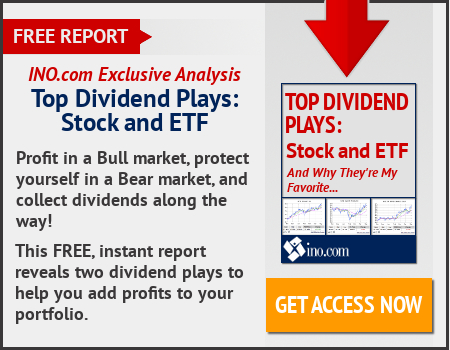 Trump announced US withdrawal from the Paris climate pact in a decision that spurns pleas from corporate execs & world leaders. "The Obama-negotiated accord imposes unrealistic targets on the U.S. for reducing our carbon emissions, while giving countries like China a free pass for years to come," the White House said. Although cast as a final decision, the announcement only prolongs uncertainty over the US role in an agreement among almost 200 nations to address to address global warming. Trump is kicking off a withdrawal process that will take until Nov 2020 to unfold, creating an opening for him to reverse course & injecting it as an issue in the next presidential election. Trump, who has called climate change a "hoax," campaigned on the pledge to exit the 2015 pact & criticized it as "one-sided" against US interests. White House legal advisers & some Rep lawmakers had warned that staying in the accord could undercut Trump's efforts to rescind rules on power-plant emissions & fuel efficiency. "It front-loads costs on the American people to the detriment of our economy and job growth while extracting meaningless commitments from the world's top global emitters, like China," he said. "The U.S. is already leading the world in energy production and doesn't need a bad deal that will harm American workers."
Trump Plans to Withdraw From Landmark Paris Climate Accord
Companies adding more workers to US payrolls in May than forecast indicates the job market is powering ahead, data from the ADP Research Institute. Private payrolls rose by 253K (est. 180K) after revised 174K gain in Apr. Goods-producing industries, which include manufacturers & builders, increased headcounts by 48K after 6K. Service providers boosted payrolls by 205K, the most since Nov, after 167K. Businesses continue to hire workers in addition to retaining existing employees, indicating sustained job-market progress that helps explain why Fed policy makers are projected to raise interest rates when they meet later this month. The ADP report may help bolster forecasts for the private payrolls tally in the May jobs report due from the Labor Dept tomorrow. "Job growth is rip-roaring," Mark Zandi, chief economist at Moody's Analytics, said (Moody's produces the figures with ADP). "The current pace of job growth is nearly three times the rate necessary to absorb growth in the labor force. Increasingly, businesses' number one challenge will be a shortage of labor." Hiring in construction jumped 37K & factories added 8K workers. Companies employing 500 or more workers increased staffing by 57K jobs; payrolls rose 113K at medium-sized businesses, those with 50-499 employees; while small company payrolls climbed 83K.
ADP Data on Business Hiring Gain Shows Solid U.S. Job Market
Automakers tempered the US auto market's slowdown in May, with Memorial Day deal-making & discounted shipments to rental-car companies lending support to an industry running out of growth. Ford (F) sales of cars & light trucks rose 2.3% in May, with deliveries to fleet customers carrying the company to a rare monthly victory over General Motors (GM). Ford, Nissan & Honda (HME) gains positioned the industry for a shot at its first increase in total monthly deliveries this year. Even if the US market was able to eke out some growth last month, indications abound that the industry's 7-year run of expansion is coming to an end. Without discounted deliveries to bulk customers, Ford's sales would have dropped in May, as actual consumers dialed back purchases. Automakers also continue to spend record sums on incentives to support slumping passenger-car models & clear inventory from crowded dealer lots. Analysts were projecting the industrywide selling rate, adjusted for seasonal trends, slipped in May to about 16.8M light vehicles, compared with 17.2M a year ago. This would mark the 3rd straight month of a sales pace short of 17M, which last happened in 2014. GM estimated an industry sales rate of 16.6M for last month. While the company beat Ford on retail sales by about 33K light vehicles last month, GM's total deliveries trailed its rival for the first time since Mar 2016. Even though a pace of more than 16M is historically strong & plenty profitable, slower sales have saddled automakers with too much inventory & precipitated bigger discounts.
Ford Tops GM as Fleet Sales, Discounts Stem U.S. Auto Slowdown
Gold prices settled lower, pulling back after posting a gain of 0.8% a day earlier, as data showing strong private-sector job growth helped buoy the $ & fed expectations for an interest-rate hike this month. Aug gold lost $5.30 (0.4%) to settle at $1270 an ounce.
Data from the US Energy Information Administration showed that domestic crude supplies fell 6.4M barrels in the latest week. The EIA report, which was issued a day later than usual due to the Memorial Day holiday, marked an 8th weekly drop in a row. The American Petroleum Institute yesterday reported a drop of 8.7M-barrel, according to sources, while analysts forecast a fall of 3.2M barrels. Gasoline stockpiles fell 2.9M barrels, while distillate stockpiles were up 400K barrels, according to the EIA. Jul crude traded at $48.50 a barrel, up 16¢.
Trump is withdrawing from the Paris accord but is also beginning talks on how to reenter. Stock investors liked what they heard & bid up prices in the last couple of hours. Economic data was been generally favorable & the jobs report tomorrow should also be encouraging. The popular stock indices are at new record levels (including the Dow). At the same time, DC continues to be dysfunctional, long on drama but short on accomplishments.
Dow Jones Industrials