Dow fell 98 (finishing at the lows), decliners over advancers better than 3-2 & NAZ sank a very big 100. The MLP index was off 1+ to the 288s & the REIT index lost 2+ to the 354s. Junk bond funds pulled back & Treasuries were also weak. Oil climbed higher while gold crawled higher.
AMJ (Alerian MLP Index tracking fund)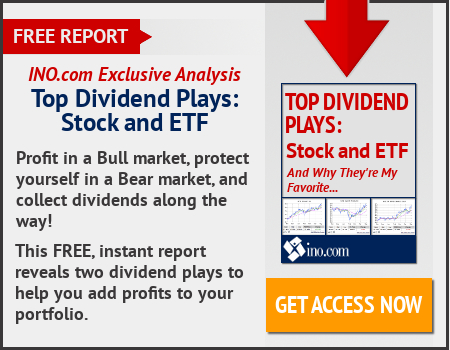 Senate leaders put off a vote on the Rep health-care bill until after the Jul 4 recess amid growing opposition from GOP members to the plan drafted by Majority Leader Mitch McConnell. The decision to delay the vote planned for this week follows announcements by at least 5 Reps that they'll vote to block Senate debate on the current version of the bill. McConnell needs support from at least 50 of the 52 Reps to move forward with the measure. "We're going to continue the discussion within our conference on the differences we have," McConnell told reporters. "We're still working on getting at least 50 people in a comfortable place." He said Rep senators will go to the White House for a meeting with Pres Trump on health care. "They're very anxious to help," McConnell said. The delay gives McConnell more time to negotiate with the holdouts, but it's another significant roadblock Reps have encountered in trying to deliver on their 7-year promise to repeal & potentially replace the 2010 ObamaCare. Repealing the law was also a top campaign promise by Trump.
GOP Leaders Delay Health Bill Vote Until After July 4 Recess
Federal Reserve Vice Chair Stanley Fischer pointed to higher asset prices as well as increased vulnerabilities for both household & corp borrowers in warning against complacency when gauging the safety of the global financial system. "There is no doubt the soundness and resilience of our financial system has improved since the 2007-09 crisis," Fischer said. "However, it would be foolish to think we have eliminated all risks." Policy makers at developed-market central banks have been on the lookout for asset price bubbles & other signs of financial instability after years of trying to stimulate sluggish economies with historically loose monetary policy. So far they've not identified any severe threats that might force them to tighten policy in response. While characterizing the overall level of vulnerabilities as "moderate,"' Fischer outlined a number of points that merit some worry & vigilance. The price of "risky assets," he said, had increased in most major asset markets in recent months, including equities, which now stand in the top quintile of historical distributions. "The general rise in valuation pressures may be partly explained by a generally brighter economic outlook, but there are signs that risk appetite increased as well," he added. "So far, the evidently high risk appetite has not lead to increased leverage across the financial system, but close monitoring is warranted."
Fed's Fischer Warns Against Complacency Over Stability Risks
Janet Yellen said that banking reforms now in place have made the financial system safer & the world should be able to avoid the type of devastating crisis that struck the global economy in 2008. Yellen said that the changes that have been implemented since 2008 have made the "system much safer and much sounder," with banking regulators doing a better job searching for risks to financial stability. She said that she would not go so far as to predict that the world will never be hit with another financial crisis, saying "probably that is going too far." But she added that with the reforms now in place, the next crisis "hopefully, it won't be in our lifetimes." Yellen was asked how she would characterize her relationship with Pres Trump, who had attacked her handling of the Fed policies as "shameful" during last year's campaign. Yellen declined to comment on her relationship with the pres but noted that it has been a long tradition in the US for the Fed to have a close working relationship with the administration in power. She said she was continuing that tradition with current Treasury Sec Steve Mnuchin, with the 2 officials conferring often on various issues affecting the economy & financial regulation. "I would say that I have got a good working relationship," Yellen said, adding that the administration has respect for the independence of the Fed.
Gold prices settled higher recouping a small part of the hefty losses from a day earlier. Investment demand for the metal got a boost from a sharp decline in the $ as well as a broad fall in US equities. But prices pared much of their earlier gains as Janet Yellen started speaking about global economic. Aug gold rose 50¢ (essentially even) to settle at $1246 an ounce.
Oil prices rose about 2% & hit a one-week high, boosted by a weaker $, short covering & expectations that crude inventories in the US may decline for the 3rd consecutive week. It was the 4th straight session of gains for oil, which also got some support after the CEO of a US shale oil producer said Saudi Arabia likely will move to boost oil prices to prop its own national finances. With the end of Q2 approaching, brokers said investors were covering short positions. US crude futures were up 92¢ (about 2%) at $44.30 per barrel. Ahead of weekly industry data, analysts estimated that crude stocks fell 2.3M & other producing nations have sought to reduce a global crude glut with production cuts of 1.8M barrels per day (bpd). The cuts began in Jan & were later extended thru Mar. Yet global crude inventories have not fallen as expected, as US producers & others outside the OPEC-led regime have boosted output. OPEC delegates said the cartel will not rush into making a further cut in output or end some countries' exemptions from output limits, although a meeting in Russia next month is likely to consider further steps. OPEC members Nigeria & Libya are exempt from the cuts & have raised production substantially. Iran has also been allowed a small increase. Libya's oil production stands at about 935K barrels per day (bpd) this week after touching as high as 950K bpd last week, Libyan oil sources said.
Oil prices up 2% on weaker dollar, short covering
Never a dull moment in DC. After going nowhere, the Russian investigation is winding down. But the new healthcare legislation needs more time to get support. At the same time, Syria is threatening again & Trump warned those guys not to do anything stupid. He is also getting frustrated with China & may be considering economic actions. There could excitement in the stock market during the holiday season.
Dow Jones Industrials