Dow lost 18, advancers a little ahead of decliners & NAZ was off pocket change. The MLP index dropped 3+ to the 299s (5 month low) & the REIT index gained 4+ to the 355s. Junk bond funds remained weak & Treasuries went a little higher. Oil sank to the 46s & gold inched higher (essentially even).
AMJ (Alerian MLP Index tracking fund)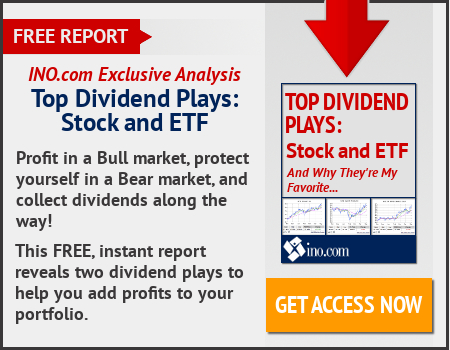 Oil prices dropped more than 3% to touch a 1-month low on doubts about OPEC's ability to implement its planned production cut, even as cartel officials approved a document outlining their long-term strategy. Officials from OPEC approved the document today in a sign its members are achieving a consensus on managing production. But OPEC has so far achieved little otherwise. When cartel representatives met weekend, they did not reach any specific terms & Iran has been reluctant to even freeze its output. West Texas Intermediate (WTI) futures were trading down $1.55 ($47.15)) a barrel after falling to $46.94, the lowest since Sep 29. Reservations over OPEC's output cut prompted analysts to leave their price outlooks broadly unchanged. Compounding the bearish sentiment was data from energy monitoring service Genscape which showed a build of 585K barrels of crude at the storage hub & delivery point in Cushing, Oklahoma last week. Non-member Russia had agreed to cooperate, but a draft federal budget showed it expects to increase its output by 0.7% next year & 0.9% in 2018. Russia gave the green light today to a new oilfield expected to produce 90K bpd of crude in 2017.
Cardinal Health reported fiscal Q1 EPS that fell to 96¢, from $1.15 a share in the same period a year ago. Excluding non-recurring items, adjusted EPS came to $1.24, above the estimate of $1.21. Revenue increased 14% to $32B from $28.1B, above the consensus of $31.1B. Pharmaceutical revenue of $28.8B beat the forecast of $28.1B & medical revenue of $3.3B topped expectations of $3.2B. Based on Q1 results & current Q2 expectations, the health care services company cut its adjusted EPS outlook to $5.40-5.60 from $5.48-5.73. Pharmaceutical revenue is expected to decline in the mid-to-high single-digit percentage range from a year ago, while the consensus implies growth of 7.5%. "While short-term headwinds, particularly around pharmaceuticals, are quite challenging, our Medical segment had an excellent quarter building on the momentum coming out of fiscal year 2016," said CEO
George Barrett
. The stock rose 1.19. If you would like to learn more about CAH, click on this link:
club.ino.com/trend/analysis/stock/CAH?a_aid=CD3289&a_bid=6ae5b6f7
Cardinal Health (CAH)
Bank of England Governor Mark Carney said he has decided to stay in charge of the central bank for an extra year until the end of Jun 2019 to help smooth Britain's departure from the EU. Carney had the option of staying at the BoE until 2021. Earlier, Prime Minister Theresa May backed him to extend his term as she sought to dampen political pressure on the central bank chief. "I would be honored to extend my time of service as Governor for an additional year to the end of June 2019," Carney said in a letter to finance minister Philip Hammond. "By taking my term in office beyond the expected period of the Article 50 process (for Britain to leave the EU), this should help contribute to securing an orderly transition to the UK's new relationship with Europe," he added.
Stock traders have a lot to be nervous about. Oil pulled back from interim highs, giving evidence that it is unable to break thru the 50 ceiling in a meaningful manner. Earnings are less than stellar. The new FBI proble on Clinton e-mails is adding confusion to what has already been a difficult election to figure out. In the last 4 months, the Dow has reached a new record then settled back going sideways a little under that level. It is still looking for direction & earnings from retailers, which will be reported in the next couple of weeks, can not be counted on to bring out buyers.
Dow Jones Industrials